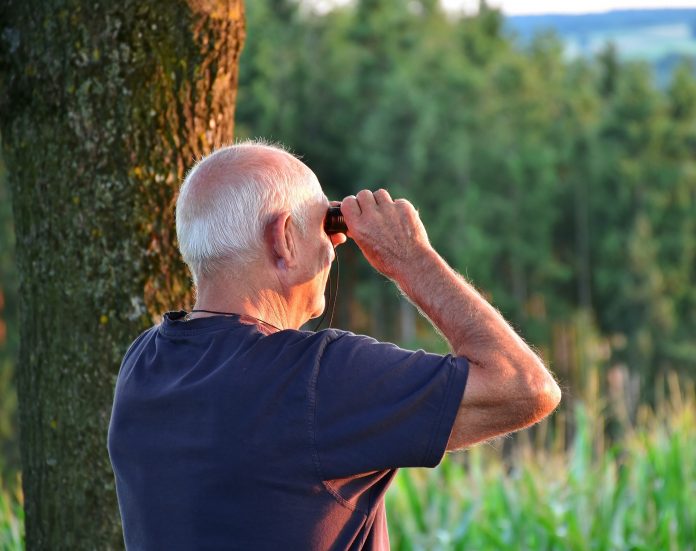 LIC is back with its most popular Immediate Pension Plan Jeevan Akshay VII or should I say, relaunched the Old Jeevan Akshay VI pension plan (which was withdrawn in December 2017), by tweaking some of its features.
Jeevan Akshay is one of the very Popular Pension Plans of LIC. With the changes in the interest rate scenarios, they keep coming up with a modified version. The reason for its popularity could be because of the Trust and faith attached to LIC, as these products are available with other insurance companies too.
So, Let's see what LIC has brought to the table this time, in this new Immediate Pension Plan.
LIC Jeevan Akshay VII- In Brief:
LIC Jeevan Akshay VII is a guaranteed lifetime pension plan, which starts paying pension from the next month of the Investment or as per the mode chosen.
Another popular Pension product of LIC, Jeevan Shanti, which offered both Immediate and Deferred Annuity options, has withdrawn the immediate annuity option with the launch of LIC Jeevan Akshay VII.
So, as of now, in the Pension Products space, LIC offers three products:
LIC Jeevan Akshay VII (Immediate Annuity Plan)
LIC Jeevan Shanti (Deferred Annuity Plan)
Pradhan Mantri Vyay Vandana Yojana (PMVVY)
Both PMVVY and Jeevan Akshay VII are immediate annuity plans, where you have to pay a single premium to the insurer and depending on the Mode of receipt (Monthly/Quarterly/Half-yearly/Annually) you have chosen, the insurer starts paying the pension amount as per the annuity option you have opted for.
Unlike the Jeevan Shanti Plan, which is now a deferred annuity plan, in which you make payment to the insurance company, single or regular and the premium gets invested as per the policy mandate and after the end of the deferment period, you start getting pension as per the mode chosen.
(Also Read: How Pension Plan in India works?)
Here are some of the basic key features of LIC Jeevan Akshay VII: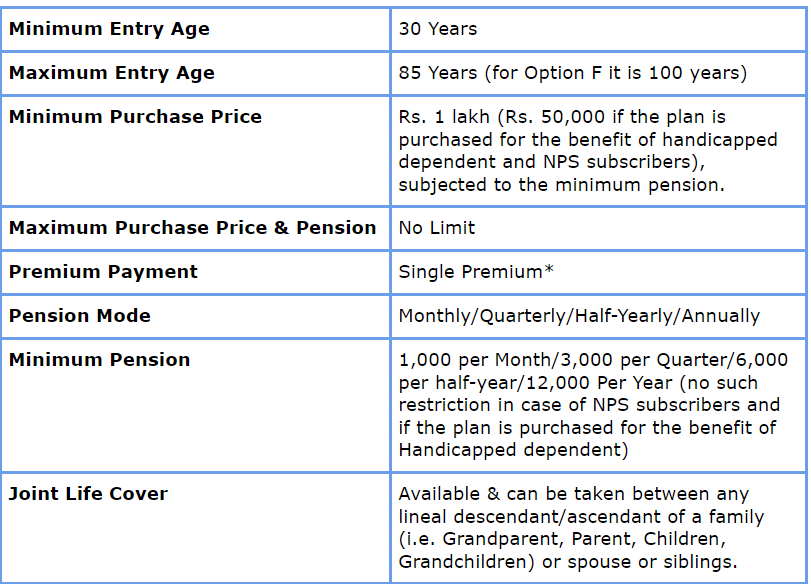 This plan can be purchased both online and offline. Online option offers a rebate of 2% by increasing the base annuity rate.
(Also Read: How to choose suitable online term plan?)
LIC Jeevan Akshay VII- Annuity Options Available:
Following Annuity options are available under this plan:
Annuity Payable for Life at Uniform rate (Option A): The Pension/Annuity amount will remain the same till you are alive.
Annuity payable for a certain term (5,10,15 or 20 years) and thereafter as long as the annuitant is alive (Option B,C, D&E): In this option, an annuity is paid for a certain period, irrespective of whether the Investor is alive or not, and thereafter till the annuitant is alive.
Annuity for life with the return of purchase price on the death of the annuitant (Option F): This is something like bank FD with Interest payout. Where you will get the pension till you are alive and later on the Invested money will be returned to your nominee.
Annuity Payable for Life increasing at a simple rate of 3%(Option G): In this option, your annuity will keep increasing at a 3% annual simple rate. For e.g. you are getting a pension of Rs 20,000 in the first year, 2nd year in this option you will get Rs.20,600, the third year the pension will be Rs.21,200…and so on.
Annuity for life, with 50% payment to the Joint Holder on annuitant's death (Option H): Means if Rs 1000 is the pension which the investor is getting, after his death, Rs 500 will be the pension paid to the joint holder till he/she is alive.
Annuity for life, with 100% annuity to the joint holder on annuitant's death (Option I): Referring to the above example, the joint holder will keep getting Rs 1000 as annuity even after the annuitant's death.
Annuity for life, then 100% annuity to the joint holder, and then return of purchase price to the nominee (Option J).
(Also Read: Retirement Plan or Pension Plan – what to chose?)
Maturity/Surrender/ Death Benefits in LIC Jeevan Akshay VII:
There is no death or maturity benefit attached to it. However, if you have opted for the "Return of Purchase Price" annuity option, you or your family as the case may be will get the purchase price back on completion of the term, which can be either Lump-sum or in the form of an annuity or in installments over the chosen period of 5 or 10 or 15 years. subject to minimum installment amount for different modes of payments being as under:
The applicable interest rate for the calculation of installment amount shall be 4.71% p.a. between 1st May 2020 to 31st April 2021.
If the annuitant has opted for the annuity options with the return of purchase price (Option F and Option J), the policy can be surrendered at any time after three months from the Date of policy issue.
The surrender value payable shall be lower of :
95% of Purchase Price
OR (F1 * Equivalent annuity amount payable for yearly mode + F2 * Purchase Price) – Annuity installments paid under the policy pertaining to the policy year of surrender upto the date of surrender;
where F1 is the Annuity Factor for age (last birthday) at the date of surrender; and F2 is the Pure Term Assurance Factor applicable for age (last birthday) on the date of surrender.
In case of joint holding the F1 and F2 of the younger annuitant would be considered.
LIC Jeevan Akshay VII- Annuity Rates (Illustrations):
Below are two sample illustrations of Annuity Payments, under LIC Jeevan Akshay VII:
Amount of Annuity Payable in Yearly mode for a 50 Year-old under different options (for offline purchase):

Amount of Annuity Payable in Yearly mode for the purchase price of Rs 10 lakhs (excluding GST) under different options (online purchase):
You may clearly see in both the illustrations above, that the Higher the age and the more you leave with the company, Higher would be the Pension amount.
LIC Jeevan Akshay VII- Should You Invest?
Firstly, let me make it clear that if you are in the Accumulation (pre-retirement) Phase, LIC Jeevan Akshay VII is not for you. It is only suitable when your requirement is a regular income, particularly post-retirement. In some cases, Buying Immediate annuity plans are mandatory like when you are an NPS investor, where you have to invest 40% of the retirement withdrawal corpus in an annuity or pension product.
(Also Read: Why Retirement Planning is one of the most important Financial Goal?)
This product may be used to supplement the Income- generating bucket of Retirees, along with other options such as:
which would help manage inflation and taxation in a better way. Read More about the Bucketing Strategy here.
(Also Read: What is inflation and how it impacts your financial plan?)
Looking at the illustrations above, the ROI would come around 4 to 6% (post-tax) (actual rates may vary) which does not look that bad, especially in today's kind of falling interest rates scenario. Plus safety and guaranteed income would be a larger concern while planning for post-retirement income generation.
However, it can also be compared with similar plans offered by private insurers like- HDFC life Immediate annuity plan or Pension guaranteed plan, which I have reviewed earlier and select what suits you the best.
But it is also a fact that interest rates would not remain same and in a developing nation, inflation would not be on the lower side for long, which in turn push the interest rates, to reduce the reinvestment risk, one should also add some open-ended products along with these life-long lock-in pension plans.
All in all, generating regular income post retirement, may not need a product, but a defined strategy, keeping in mind your Income requirements, tax considerations, Inflation, Lifestyle Demands etc. So you need a Retirement Plan, and not only a Pension Plan.
And where does the LIC Jeevan Akshay VII fits into the plan, that needs to be seen.
Feel free to ask your questions in the comments section below
This Review of Jeevan Akshay VII has been done by Varun Baid