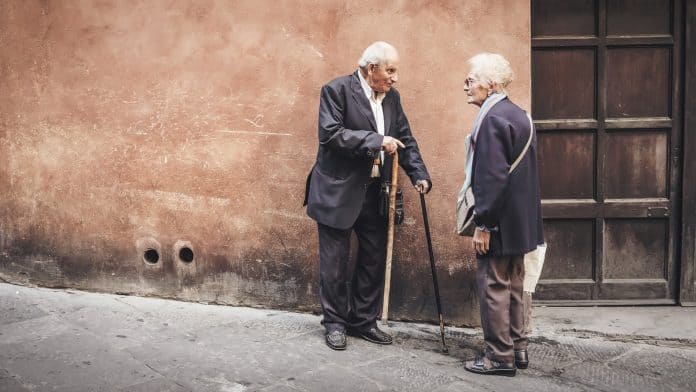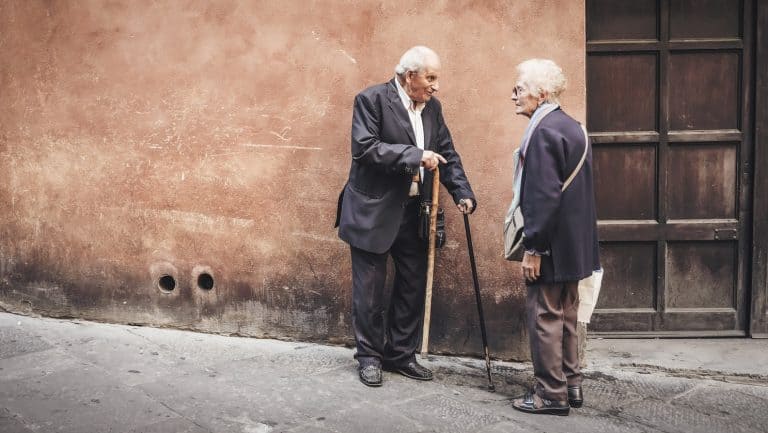 Post office MIS is quite a popular and sought-after product to create monthly income. The name "Monthly Income Scheme" has its own attraction, and every second small saving scheme investor prefers this scheme. It is a favorite among the retired people.
Even if someone does not require Monthly Income, they were pitched Post office MIS in combination with Post Office RD. This combination is looked upon as the safest option which gives "2 ki Shakti" i.e. Returns of MIS plus returns of RD.
I was of the view that this combination may be a small town pitch, but some days back when one of my friends who went to the Post office to get a Senior citizen saving scheme for his Retired mother, was pitched with this combination, I realized I was wrong.
Like many others, he also has all the reasons to believe in the safety and high returns of the combination of Post office MIS with Post office RD. He was told that this combination will generate better returns than the Senior citizen saving scheme. But he preferred to speak to me before issuing the cheque.
We met in my office where we discussed the products and the specific combination of Post Office MIS and Post office RD in detail.
This post is to share with you the basic features of these 2 specific products – Post Office MIS and Post Office RDs and Is combining these 2 products really generate the kind of returns as the agents pitch it.
The images below will take you through the details of product
Post Office MIS (Monthly Income Scheme) – Salient Features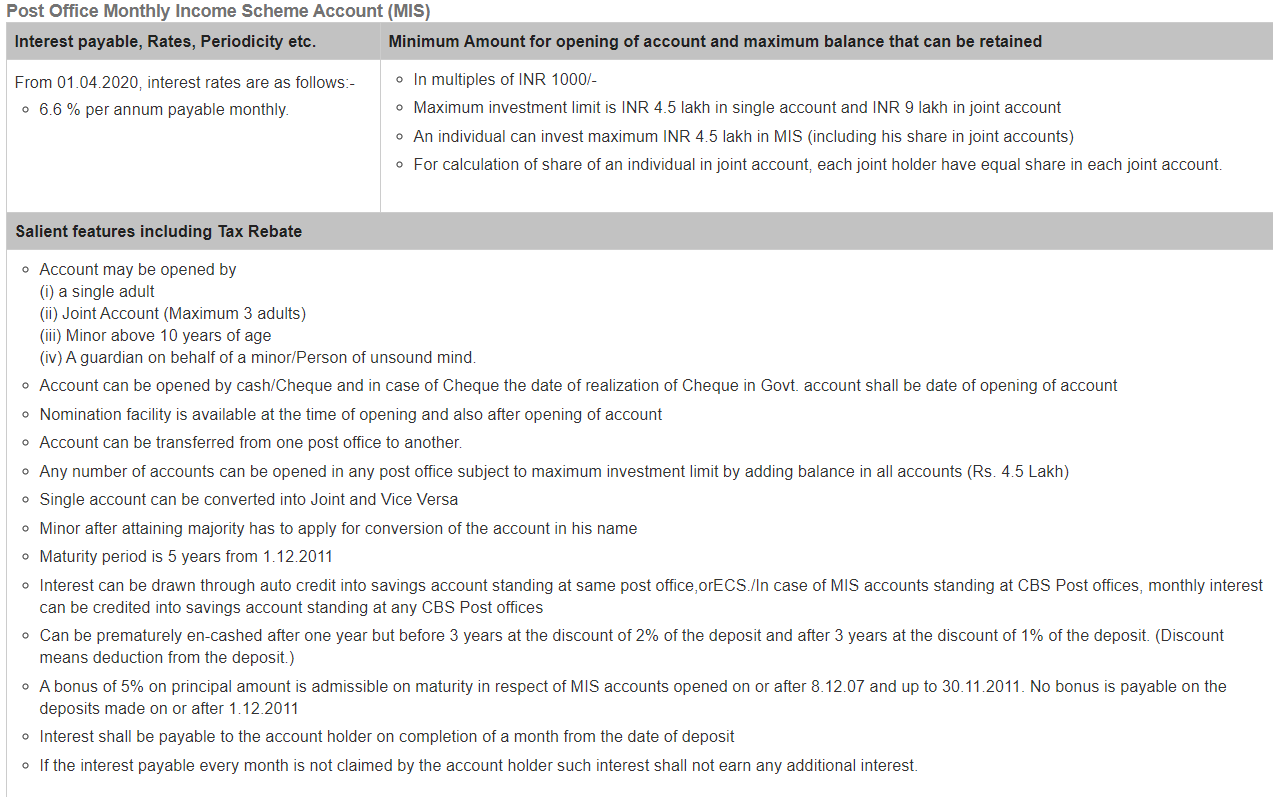 The salient features as taken from India Post website are self-explanatory. The main points to look upon are the maximum limit in single and joint Account is Rs 4.5 lakh and 9 lakh respectively. Now as per the Union Budget 2023 the maximum limit in the single and joint account is Rs. 9 lakh and 15 lakh w.e.f 1st April 2023 individually. Though there is no limit in the opening of the number of accounts, the deposit Limit is the maximum limit after adding all the balances in all the accounts.
The depositor will get monthly interest payout. Though the Rate of interest in Post office MIS is reviewed every quarter, once opened the account will be at the same rate till maturity.
The Interest earned is taxable in Post office MIS
Post Office RD – Salient Features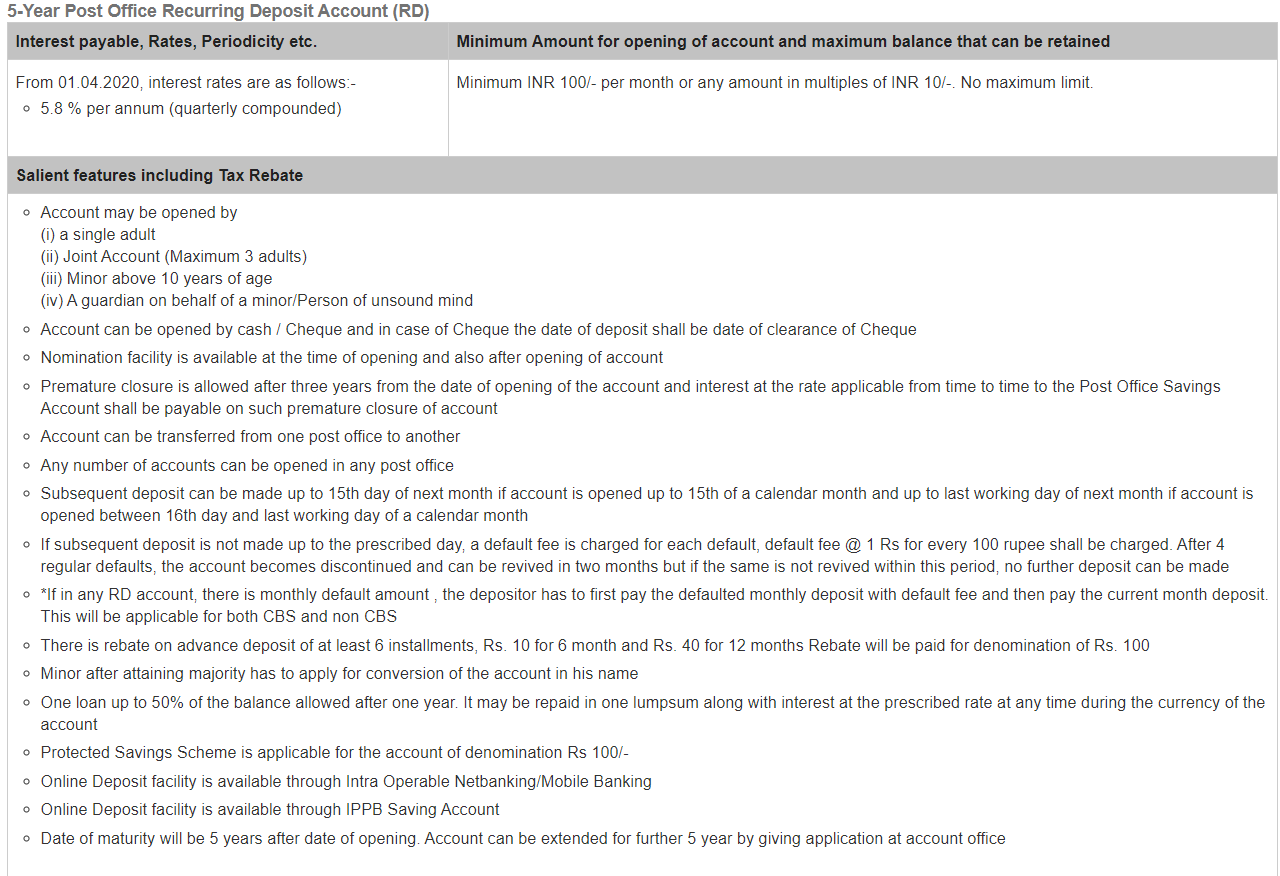 A Recurring deposit is a product where you can deposit on monthly basis and earn better interest than the saving bank account. It's a fixed return product, having a fixed tenure. Unlike the Bank's Recurring deposit which can be taken for any tenure, the Post office RD has a single tenure of 5 years.
There is no deposit limit in Post office RD and one can have as many accounts as one wants. The Interest earned in this would be Taxable, and added in your total income of the Financial Year and will be taxed as per your Income Tax Slab.
Post Office MIS with Post Office RD – How much return can we expect from this combination?
Both are 5 years products, Post Office MIS pays monthly Interest (@7.5%) and Recurring deposit Accepts monthly deposit (@7.1%). Please remember the rates mentioned are the current rates on the date of writing this post, and the rates get reviewed and may get revised every financial quarter.
If someone does not need monthly income, then one may invest in both these products simultaneously and keep investing the Interest payout from Post Office MIS into Post office RD. This way one can earn interest from both the schemes.
The first question may come to your mind that why to invest in Post Office MIS at the first Place, and that too for 5 years.
Well, that's a valid point but it all depends on your risk tolerance and understanding of other products. You may say that equity can be a better product to invest in for 5 years, but in that case, you have to accept the volatility too and have to be ready to see the losses too. (Read: What is Equity?)
That is why some people are pitched with this kind of option where they were told that the principal will remain safe. And moreover, the Interest portion itself will be invested in a safe product which will bring a fixed interest. The Safe and Fixed Interest is enough to attract many risk averse investors.(Read: what is a good return on Investment?)
But is it worth it? Does it really make Investment sense, and does it really generate high returns as is normally pitched by the sellers? Let's find out
Post office MIS with RD calculations
To keep the calculations simple, i have assumed the Investment amount in POMIS to be Rs 8 lakh, and that generates Rs 5000 per month @ 7.5% (Current Rate of Interest).
This Rs 5000 to be invested monthly in Post office RD @ 7.1%, Let's find out how much this would mature for?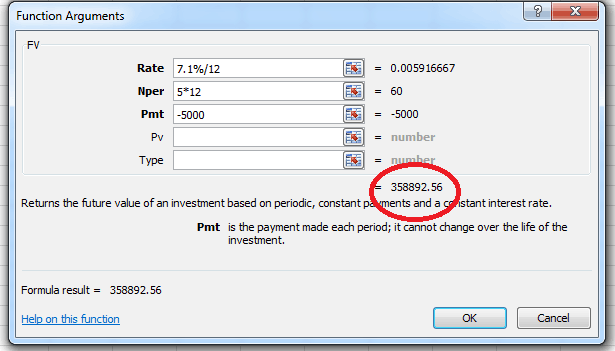 The maturity amount in Recurring deposit comes out to be Rs 358892.56. The actual numbers would be a bit different since the above calculation is of Monthly compounding whereas in Post Office RD the compounding would be quarterly.
The Maturity amount on Post office RD, takes us to the final numbers, as below
Total Investment – Rs 800000 in POMIS
Total Maturity value (After 5 years) – Rs 1158892.56 (Post Office MIS+ Post Office RD)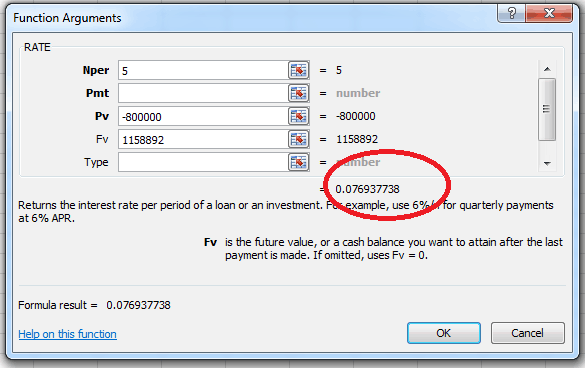 So the CAGR or the Annual Interest comes out to be as 7.69%.
Please remember that all the return numbers are Pretax, so whichever slab one may fall into the overall return will get reduced with the tax outgo.
Conclusion:
This is clearly visible from the above calculation that even after combining both the products the return percentage does not become as high as generally expected. The Pre-tax returns from this combination would be far lesser than the Senior citizen saving scheme, as was pitched to my Friend.
I do not find any reason to go for this combination of products. It may suit the Post office agents as this leads to the selling of 2 investment products to the customer
However, on the other side, 7.69% is better than 7.5% of Post office MIS. And 7.5% is better than 6.75% as now a day's bank FDs offer.
If one does not need monthly income then one may also consider Mutual fund SIPs, maybe into Some Hybrid kind of products which has better potential to generate better and tax-efficient return than Post Office RD.