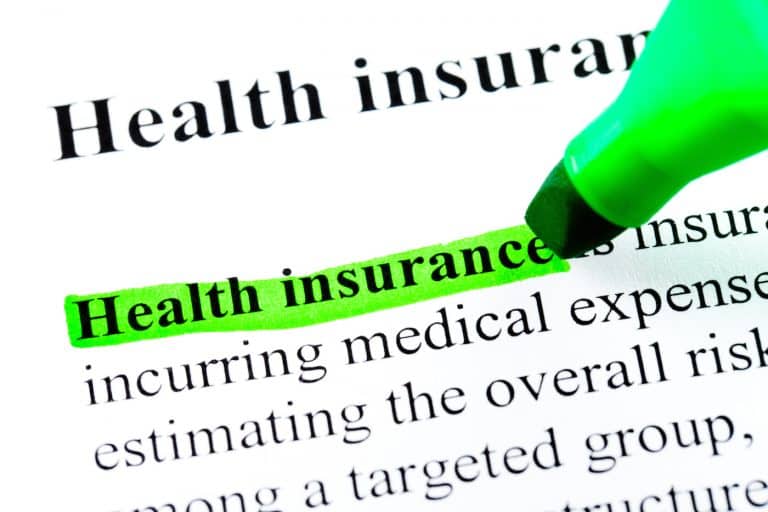 Baroda health is a health insurance policy for Bank of Baroda account holders, in tie up with national Insurance company Limited. After analyzing some of the health insurance policies by nationalized banks for their customers, I have concluded that you can never find a single policy having all the important features.
If one is coming with No sub limits then it doesn't have high sum assured, and if some policy has high sum assured than it is with sub limits on room rent and other conditions.
Bank of Baroda health insurance policy comes in the former category. The maximum sum assured one can have under this policy is Rs 5 lakh, though there are no sub limits.
This post is to share with you the basic features and Premium details of the Bank of Baroda mediclaim.
If you have a bank account with any other nationalized bank in India, then you may check their health insurance policy products too. I have reviewed some of them as under
Canara mediclaim with Apollo Munich
BOI National swasthya Bima Policy
Bank of Baroda Health Insurance – Baroda Health – In brief
Baroda health is a very Simple policy which covers the hospitalization expenses of the Insured, with no sub limit. It is a floater policy covering the immediate family of 4. Parents cannot be covered under this policy.
The Premium rates remain same for all age groups till 65 years of age and changes after then. Though the policy states that it will provide coverage only till 80 years of age, but legally no company can refuse continuous coverage, and if the policy holder wants to continue the policy even after 80 years of age, he/she can. This may or may not be with some extra premium.
Bank of Baroda mediclaim – Key Features

Bank of Baroda Health Insurance – Premium Rates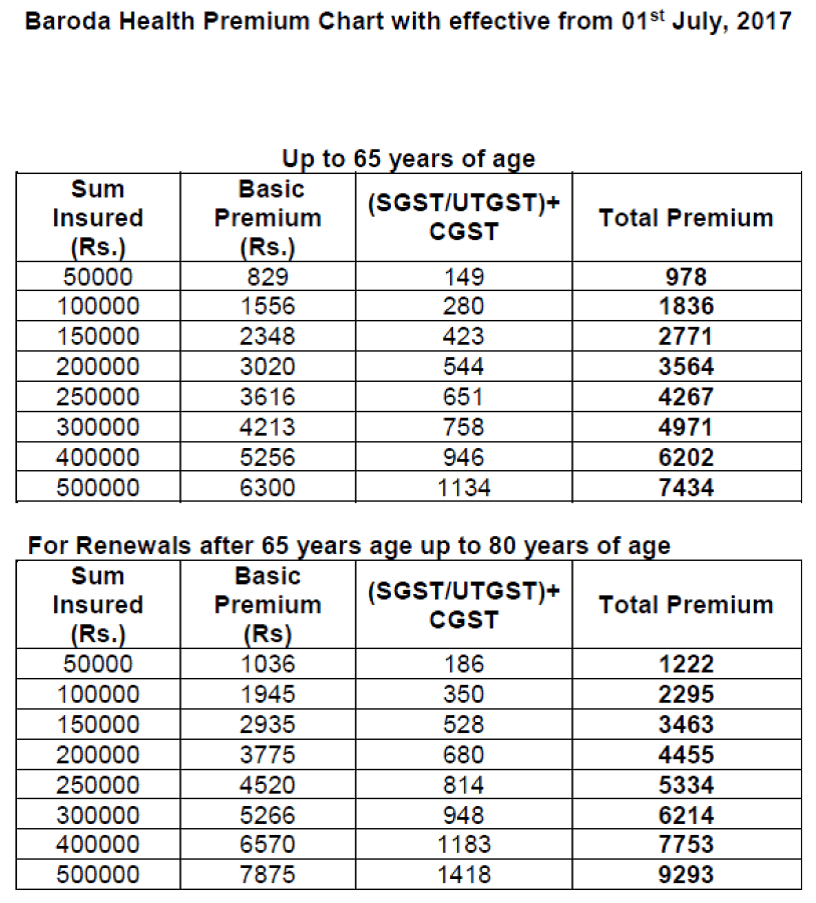 Click here to Read the Policy wordings
Bank of Baroda mediclaim – Should You Buy?
See, product wise there is not much difference between these banks provided policies and otherwise available policies directly from the company. It's just that bank is acting as a distributor here, and the product is specifically designed for the bank customers.
Being a group policy, the premium rates are also very attractive, and the provision of converting this group policy to Individual policy otherwise provided by the same Insurer is the added advantage, if you want to come out of this group policy due to some reasons or if the Company wants to discontinue the tie up policies.
The main concern with these bank policies are the service issues. Bankers who are selling these policies are not that very conversant with the features and service concerns, and they direct the customers to the TPAs. I have heard many bad experiences with TPAs.
So all in all, this bank of Baroda health insurance policy looks fine, but one should buy this only after knowing all the claim related formalities as you might not get any service from the bankers and process has to be handled by Insured or relatives only.