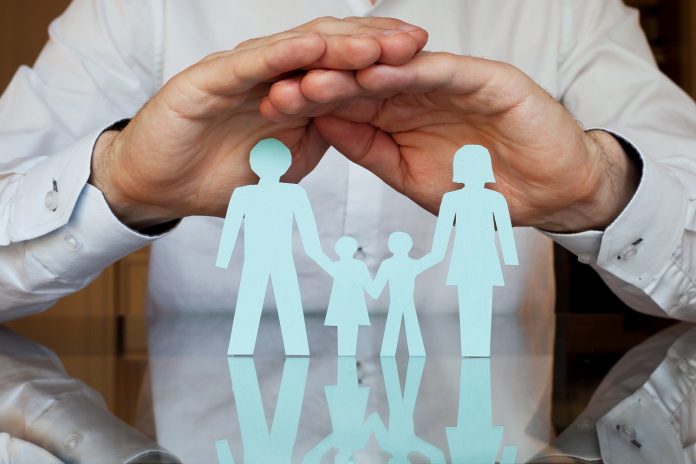 In the series of reviewing health insurance policies offered by nationalized banks, the next one is Canara bank Mediclaim. I have already reviewed PNB oriental Royal Mediclaim and AB Arogyadan which you can read from here.
The Canara policy is a private policy in a public package. Yes, the insurer in case of Canara bank Mediclaim is the private health insurer, Apollo Munich health insurance. Apollo is offering an almost similar policy to its retail customers, but the one offered through group insurance to Canara bank account holders is at very competitive rates.
Today, I will review Canara Apollo Munich health insurance policy in detail, and also do a comparative analysis to what is available otherwise to its retail clients.
Canara bank Mediclaim – In Brief
Canara bank in collaboration with private health insurer Apollo Munich health insurance is offering the Easy health group insurance plan to its customers (Account holders). The only precondition before buying this product is that you should be having a bank account at Canara bank.
The USP of this policy is that the premium is quite competitive as compared to its similar product as available in the market for Apollo's customers, with almost same or better features.
Besides this, the premium is flat for all age groups, unlike the retail policy where the premium rate varies for different age group.
You may also buy this policy for your parents or Parents-in-laws too, and their account is not a prerequisite in this case if you are an account holder. (Also Read: Mediclaim policy for parents – other options)
I am always wary of the service quality of nationalized health insurers, and this was one of my big concerns when I reviewed PNB Oriental Royal Mediclaim, but since here in Canara bank Mediclaim the insurer is Apollo Munich which is a private health insurer, so this becomes another attraction in this policy.
(Also Read: Do you have financial plan to survive a serious illness?)
Canara bank Mediclaim – Basic features
(in comparison to Apollo Munich Easy health Insurance)

Canara bank Mediclaim – Key Policy benefits
(in comparison to Apollo Munich Easy Health Insurance)
Canara bank Mediclaim – Premium rates
All the above-mentioned rates are flat rates and not linked to any age slabs. Whereas if you buy directly from Insurer than rates are quite high. For e.g. for a 50-year-old healthy individual, wanting to buy sum assured of Rs 10 lakh, have to shell Rs 8692/- to Canara Apollo Munich health insurance, and Rs 19039/- for standard variant to directly Apollo Munich health Insurance. (Click here to check out Apollo Munich Easy health's rate card)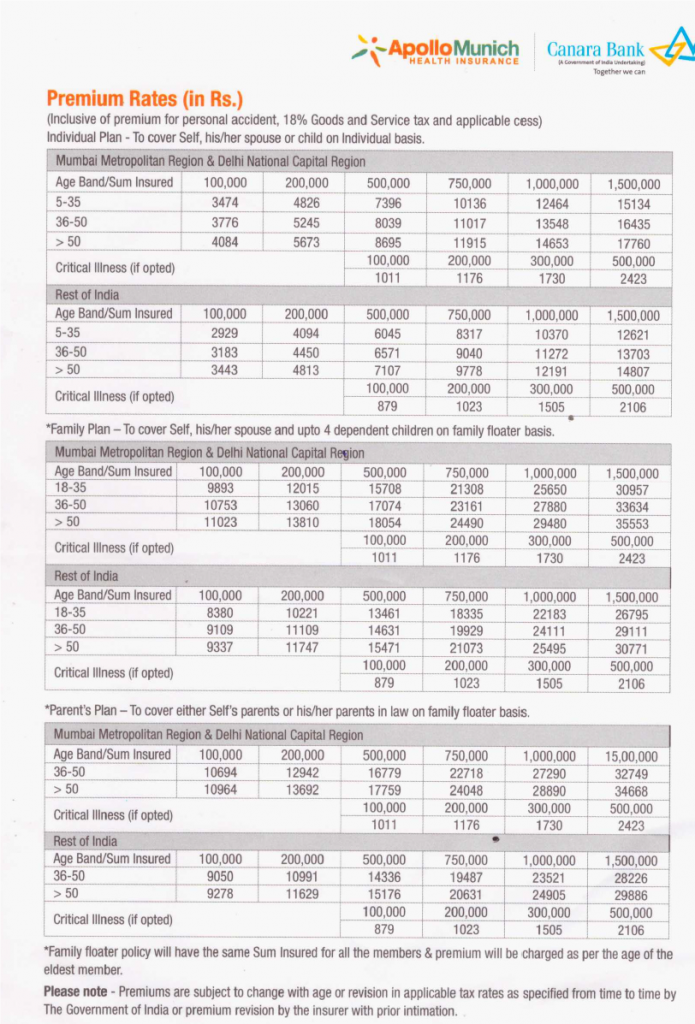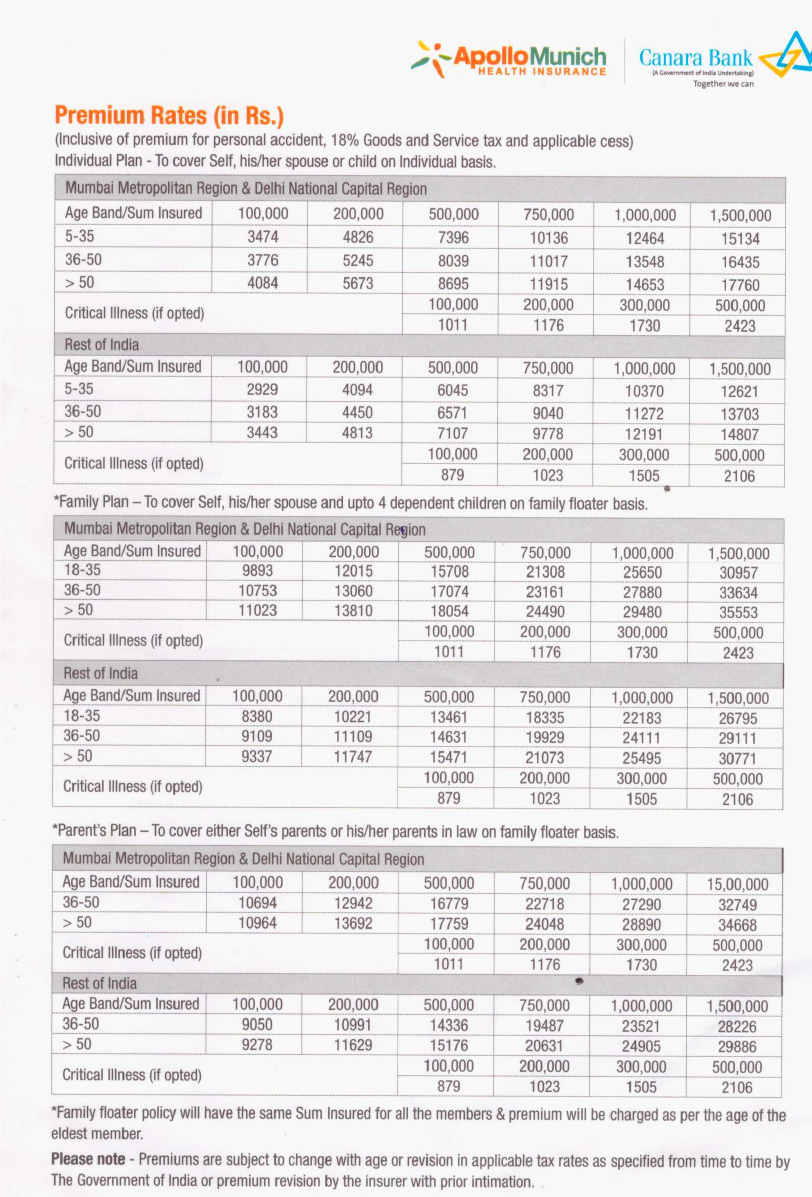 Canara bank Mediclaim – Should you buy?
Well, I have not found anything negative in Canara Apollo Munich Mediclaim policy. Though it doesn't have high-end features of Air ambulance or additional feature of maternity benefit which the retail version offers, but as far as basic Mediclaim policy is concerned, which covers In house treatment, day care surgeries, Pre and Post hospitalization etc. and that too with no cappings, sub-limits or copayments, all are available here.
The Maximum Sum assured available is also quite decent, and one can buy Super top up policy separately to enhance the cover if required. (Read: Apollo Munich super top up review)
But as I wrote earlier in my last review, in group policies offered by nationalized banks, do not expect any services from bank people as they are just acting as an intermediary. If you buy this policy, then you have to equip yourself with knowledge of the necessary processes for smooth issuance of policy and claim settlement. Also, do not take flat rates as really flat ones, since it all depends on the claim experience of the insurer and also the relation between bank and Insurer. Even group policy rates can change in future.
Personal financial Planning always starts from having adequate emergency fund and required insurances. Health Insurance is one of the Major components in protection planning. Chose wisely to have a comfortable future.
How do you find Canara Apollo Munich health insurance policy? Do share your views