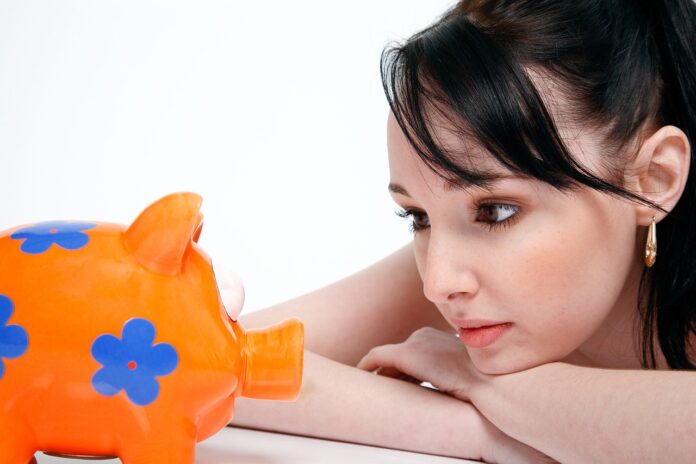 While doing Diwali House cleaning, Shruti found one uncashed Cheque in her father's almirah. This was the dividend cheque against shares which were not reflecting even in the demat account. She was not sure if the shares had been sold or still there in physical form which was not in the family's knowledge. She lost her father last year in an accident. Even her mother was not sure about this Investment.
These days even after having procedures and systems to get the sale and maturity proceeds, interest and dividend payments credited in the bank account, still in many instances companies issue bank drafts which the investor misses to encash timely and the instrument goes stale. And after some time, the specific payment goes into "unclaimed" status.
The total unclaimed deposits in the banks were around ₹48,262 crores in FY22. 
All kinds of investments like bank deposits, mutual funds, stocks, insurance policies, EPF, dividends and post office savings schemes have got a whopping amount of unclaimed funds.
An amount of ₹35000 crores was found lying unclaimed in bank deposits and transferred to RBI in February 2023. Around ₹2627.94 crores are lying unclaimed in mutual funds in India. More than ₹2800 crore is lying as an unclaimed amount with Insurance companies which has been transferred to SCWF as of March 2023.
You invest in Insurance policies and make investments for the long term, and also to save agents' commission or adviser's fees you decide to do it yourself. Or even with the agent, you depend so much on the agent that you stop tracking the whereabouts of your money. We have seen scenarios, where even the contact details on the investments are of the Agent not the client.
There are scenarios where the Investor is no more and his/her family members have no clue about the investments. Sometimes, you change your address and do not update the Investment house. When the bank details are wrong or account in the dormant stage, the dividends and interest do not get credited, and go unclaimed.
In this blog, we will talk about how to find and claim unclaimed deposits of all sorts. Whether it is with Banks, Mutual Funds, Insurance Policies, EPF's, Dividends, Shares or Post offices.
Why does investment money go unclaimed?
Let's understand some of the main reasons for investment money going unclaimed.
Not Informing Family Members about investments
Investors make investments in various products. But they forget to mention the same to their family members. As a result, when they die their family members don't know about their investments. And they never claim it.
You have invested money in India, later you move to some other country and did not keep track of the old investment. Now your children do not have enough time to come back and claim the money
These days we prefer to keep everything on our computers and phones. We transact through mobile apps. All communication happens on email, with no sharing of password with the family members. So even in this information world, the chances of money going unclaimed is much more.
No Nomination
Nowadays it has become compulsory to update your nominee while opening a bank account, investing in mutual funds, buying an insurance policy etc. But earlier, these things were not compulsory. So, people used to miss out on adding nominees to their investments. In fact, today also it is optional as per your declaration.
Claiming money without nomination or Will is quite a hassle, so many times heirs prefer to avoid the same due to paucity of time and looking at the efforts involved. Read More: How to make use of nominations to comfortable wealth distribution
Not Updating Personal Details
At times it has been seen that investors do not update their personal details in the KYC as well as in the banks, AMCs, Insurance companies etc. The details like mobile number or the address of an investor has been changed. But there is no update on the same.
Due to this at the time of maturity or in case of dormant investment, companies are unable to contact the investors. Hence the amount goes unclaimed.
Read More: Never ignore banks asking to resubmit your KYC documents?
Not keeping track of Investments
No, It's not about the performance. First and foremost the money invested should be reflected properly in your portfolio. The shares and bonds purchased must be reflected in your demat account, the Mutual funds should be there in the CAS report, the other investment papers (Real estate, Insurance policies) should be properly filed, and the matured investments should be discarded (to avoid confusion in future).
When you do not keep track of the whereabouts of your investments, you may forget and at a later stage this may go unclaimed too.
Read More: 10 Financial Planning Thumb Rules for better Investment Management
Where does your unclaimed deposits money go?
You may be wondering where all this large inflow of unclaimed money goes? Or what happens to such a large amount of unclaimed money? Well, regulatory authorities and the Government have created various funds where this unclaimed money is transferred.
Senior Citizen Welfare Fund (SCWF)
The unclaimed amount from PPF, EPF, Insurance companies, and postal deposits is transferred to the Senior Citizen Welfare Fund. Generally, these schemes are targeted for retirement planning. This fund works for the betterment of senior citizens who are living below the poverty line.
Depositor Education and Awareness Fund (DEAF)
The unclaimed money lying in banks in the form of savings accounts, fixed deposits, recurring deposits, demand drafts etc is transferred to DEAF. This is used for depositors' awareness and protection.
Investor Education Protection Fund Authority (IEPF)
The unclaimed dividends as well as unclaimed money in mutual funds and stock markets is transferred to IEPF.
When will the money go in Unclaimed Status and How to find and claim unclaimed deposits?
The Regulators and Government have taken various steps to help people get their unclaimed amount back. Let's understand how to find and claim the unclaimed money.
As per IRDAI, insurance companies are required to share details of the unclaimed amount on their website. But only if the amount is greater than ₹1000.
The money underlying in an Insurance Policy is declared as abandoned or unclaimed after 10 years of inactivity. After maturity, if the policyholder doesn't claim the money, the insurance company will then transfer the amount to the Senior Citizen's Welfare Fund. (SCWF).
The details of the unclaimed amount are mentioned on the insurance company's website. You can check it from there by entering details like PAN, policy number etc. Like in case of HDFC Life, you may check unclaimed amount here Policyholder Dues Unclaimed Amount Disclosure details | HDFC Life. Those liable to get an unclaimed amount can connect with the insurance company for the same.
The money or units underlying in a mutual fund scheme are declared as unclaimed when the investor fails to encash a redemption or dividend cheque before it becomes invalid. Factors like change in the address of the investor, a name mismatch in the bank account and Asset Management Companies (AMC) records, or not sending the cheque to the bank for clearing within time contribute in such cases.
As per SEBI, it is mandatory for mutual fund houses to provide details regarding the unclaimed investments on their websites. One can go to their website and check about unclaimed investments by entering their name and PAN.
Every AMC website has a link on their website to check for unclaimed money. For HSBC MF try this link. You may also download Cams CAS which may reflect the money lying unclaimed in liquid funds.
Read More: What is SIP in Mutual Funds?
A company will declare the issued dividend as unclaimed after 7 years . You can claim your unclaimed dividends by filling out the IEPF form 5 on the official website of the Investor Education and Protection Fund Authority. There is a specific page on the IEPF website to guide you on this. (Link)
Banks consider an account to be unclaimed or abandoned when there is no activity by the account holder for a period of 10 years. In the case of deposits, the term deposits not claimed within 10 years of maturity are declared as unclaimed deposits.
RBI has also directed banks to disclose the details of the account holder on their websites. You can check the same by entering the basic details. If the amount is found unclaimed then you can visit the bank branch, fill out the form and claim the amount.
Just to take one example, if you are an user of HDFC bank, you can check your unclaimed deposits (if any) by visiting this link. Here, you will just have to input your name in order to find any unclaimed money.
Check Unclaimed deposits with SBI from this link
The bank account holder can restart his dormant account by conducting a transaction and get back access to his ideal funds. Apart from this RBI has also launched a web portal named UDGAM in August 2023 to help people claim unclaimed deposits from banks. At present, 30 banks have been covered under this portal.
· Employee Provident Fund –
The Employee's Provident Fund Organization (EPFO) will declare the account as unclaimed after 7 years of inactivity in the account. However, you can claim the balance amount by submitting a claim form along with the required documents.
Of course you have to have some details with you like UAN or some document to track the unclaimed money.
In the case of PF, the subscribers can claim the amount from the online portal of EPFO. They can log in on the EPFO portal and go to the Inoperative desk. They need to fill in all the details and the organization will verify and transfer the funds.
The Post Office declares an account as dormant or unclaimed after 3 years of inactivity. You can claim the balance amount by submitting a claim form along with the required documents.  Here is a link of a centralized web portal for searching any unclaimed deposits.
Tips to Avoid Investments go Unclaimed
Keep your Family members Informed
Whether you are starting a fixed deposit or buying an insurance policy, inform your family members about the same. Or at least keep the documents handy at one single place accessible to the stakeholders. (You may use the Financial record keeper as shared in the subscription boxes on this site to have all the records at a single place)
Have a proper Nomination in Investments
Whenever you open a bank account or invest in any scheme don't forget to add a nominee. If you do not put the name of your nominee, then in the case of an eventuality your legal heir will have to follow a long process in order to get that money.
Prepare a Will
Life is quite uncertain. So, it's always advisable to prepare a well drafted will. This will make the claim on your money easy for your loved ones after your death. And this will also ensure that there are no legal disputes between family members on your unclaimed funds.
Keep your contact details updated
If there is a change in your address or mobile number, then get it updated. This is crucial so that you are updated about your investment through post or courier and messages on your mobile phone. Also, it is wise to have your email and phone password shared with your spouse.
5. Have a Trusted Financial Advisor by your side:
This is important because the financial advisor is not you. He/she would be the Third person who knows your investment details and has all the records with him/her. He must be experienced and knowledgeable enough to know the transmission processes, and whom your family members feel comfortable to go to.
Know More: Financial Advisor in India – The Best for your Financial Planning?
Conclusion
Unclaimed deposits are a big concern in India. Crores of money are lying with the government as the unclaimed amount. In order to avoid this, keep your communication details updated, add nominees and inform family members about the investments you have made.
However, now all the regulatory authorities are sharing the details of the unclaimed amount on their portal. You can easily check and claim it.