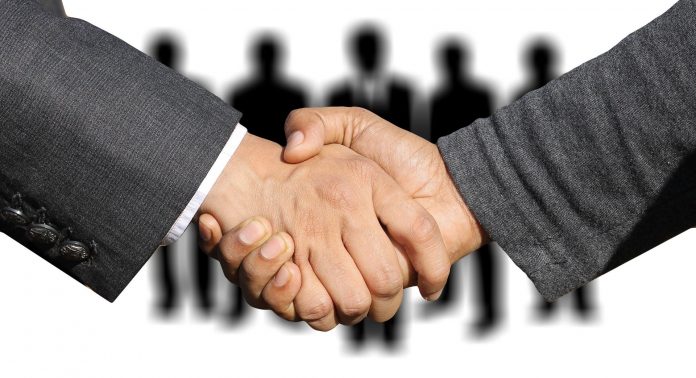 In this complicated world of finance, Financial Advisors carry an important place. Financial Advisors in India are in big demand, not only by the Resident Indians who are salaried, Professional, or Retired, but even Non-Resident Indians (NRIs) seek for Best Financial Planners in India for their Personal Financial Planning.
Today, technology is playing a major role in our daily lives. A large part of our day revolves around apps, gadgets, social media, etc. and Google has become our "best-friend".
You try to find solutions to all of our problems and answers to our questions on Google and think that whatever is shown on top in the Google Search Results is true.
Even when it comes to sensitive topics like financial planning, money management, or taking crucial financial decisions we rely on Google, try to apply the advice given to others on self, without realizing that it may have serious repercussions, adversely impacting our financial lives.
Also, when you search for Best Financial Advisor in India on Google, different articles with a list of different Financial Advisors are shown in the search results on top, with all of them claiming themselves "Best", which may increase the confusion rather than giving a solution.
Not only online, but offline too, every other person is calling themselves Financial Advisor or Financial Planner, be it Insurance Agents, Mutual Fund Distributors, Bank Relationship Manager, etc. who in the name of Financial Planning try to sell the products which may not suit your needs.
In this post, I am trying to give you a step-by-step guide to help you find the good Financial Advisors in India, for your Financial management.
Types of Financial Advisors in India:
Before going into the selection of right financial advisor, let us first understand the types of Financial Advisors in India.
Technically, the person who advises you on your Financial matters is termed as a financial advisor. But nowadays this profession is being regulated and only Registered persons and corporate can call and use Advisor along with their name.
SEBI Registered Investment Advisor (RIA):
These are individuals or firms registered with the Securities and Exchange Board of India (SEBI), the securities market regulator, as an Advisor. They have to ensure proper compliance as per norms laid down by SEBI and an annual audit has to be conducted by a Chartered Accountant. Even SEBI officials may come for an audit anytime.
As per rules, only a person registered as an Investment Advisor, with SEBI, is eligible to provide Financial Planning and/or Investment Advisory Services.
In fact, SEBI in 2020, came out with the guidelines that persons/firms providing financial or investment advisory services, not registered with SEBI cannot call themselves "Financial Advisors."
The list of Registered Investment Advisors is available on the SEBI website. Here's the link to the same.

Also Check- What is the difference between a Mutual Fund Distributor and a SEBI Registered Investment Adviser?
Certified Financial Planner (CFP):
This is a Certification, and not equivalent to SEBI Registration. Since it's a Question of your Financial Management so any SEBI Registered person if comes with such certifications will be an added advantage.
Certified Financial Planner in India, is an Internationally Recognized Accreditation in the field of Financial Planning and Advisory. To earn this designation, one has to fulfill all the requirements laid down by the Financial Planning Standards Board, USA in terms of Education, Examination, Experience, and Ethics.
He has to clear examination modules related to various areas of personal finance- insurance planning, investment planning, retirement planning, tax & estate planning, etc. Three-year work experience is also required. In addition, continuing education criteria are also mandatory to maintain the CFP status.
However, it doesn't mean that all CFPs are experts in all the financial planning domains. CFP designation implies, that the individual at least has a broader idea of all these areas (may be specialized in one or two), more than an ordinary investor.
Check out the list of Financial Planner India designation holders here.
Other so-called 'Financial Advisors':
Financial Advisory or Financial Planning, is a quite misused term. As stated above, any person call himself a Financial Advisor in India, although NOW they are not authorized to.
These may include- Your Insurance Agent, Your Mutual Fund Distributor (MFD), Your Bank Relationship Manager, Stock Broker, etc… Even Real Estate agents too sometimes call themselves Advisor. These are neither Financial Planners, nor SEBI Registered Investment Advisors.
However, Regulator has allowed MFDs, and CAs to do Investment advisory, only if that advice is incidental to their otherwise engagement with the client.
(Also Read: Titles may mislead, checkout these Financial Advisor Certifications)
How do I Choose the Best Financial Advisor in India?
Before determining the right financial advisor, you have to be very clear as to what you are looking for. In other words, what are your requirements from your Advisor?
Every person has different needs, goals, and aspirations. A retired profile is totally different from a Professional. A salaried person in India has different requirements than a Non-Resident Indian (NRI). A Bachelor and A Single Parent are two different people and may not have the same financial requirements.
Do you want your money to be managed taking a holistic look at each and every aspect impacting your financial life, be it- insurances, investments, Loans, taxes, etc. so that all your financial goals get achieved?
OR your requirement is just investment advice, and just want to know the products to invest in.
(Also Read: Financial Planning doesn't work in Bits and Pieces)
Your requirements would define the professional you want to engage with.
If your requirement is the former one, a Certified Financial Planner and SEBI Registered Investment Advisor, would be the ideal choice. Else, any other financial advisor can help.
You would find that most of the Financial Planners in India and SEBI RIAs work on a fee-only service model, which ensures that you receive unbiased advice without any conflict of interest. It ensures that your advisor upholds a fiduciary standard of care, which you would not find while dealing with so-called financial advisors. (Also Read: Fee-only Financial Planners- Everything you wanted to know)
Shortlist 2 or 3 names which you found out best among them. Visit the websites of these Financial Planners and gather details. You should have a clear list of questions to ask these planners, so you can select the best suitable for your requirements. Schedule an appointment with them to sort your queries out.
Factors to Consider while Choosing the Best Financial Advisor in India
Before zeroing down to the Best Financial Advisor for you, look out for the following qualities:
Professional Experience
No doubt, education, and competency are important criteria but the person giving financial advice to you should be an experienced professional.
It becomes crucial to verify for how long the planner is working in the advisory field and how diverse client profiles are handled by him.
A person new to the industry would be more prone to make mistakes and may lack practical knowledge of handling many issues.
Knowledge of products available
A plethora of financial products are available in the market. The Financial Advisor should have a working knowledge of investment avenues such as Mutual Funds, Direct Equity, PMS, PPF, NPS, Bank Products, etc., and insurance products like- Life Insurance, Health Insurance, Disability Insurance, Pension Plans, ULIPs, etc. and many others so that he may advise what suits you the best and let you out of the unsuitable products.
Subject Matter Expertise
Apart from product knowledge, the financial planner should also be aware of taxation matters, estate distribution, wills, etc. as tax and estate planning are also an integral part of the financial planning process. (Also Read: What is estate planning and why is it important?)
In addition, he should also be familiar with what's happening in the economy, government policies, and various micro and macroeconomic indicators which may impact investments.
If the financial planner feels that he lacks relevant expertise in a particular field or in a specific situation, he should be open to consulting other professionals and experts like- Chartered Accountants, Lawyers or Product experts, etc. Here it is important that both the views should be in sync and keeping your interest at the forefront.
You should accept the fact that no one is an expert in everything and a Good Professional is the one who knows what he does not know and is open to take help from the one who knows, rather than playing around with you and compromising your financial wellness.
Transparency
A good financial advisor should be open and transparent in his dealings with you. He should have a clear and transparent fee structure, with no Conflict of Interest. And if he has some conflict, he should state the same very clearly with the Client/Investor. (Also Read: Conflict of Interest, Be aware of it when Investing)
A good investor knows that no one can serve them well for free and if they want a financially sound life, then they should compensate the Financial Planner well too.
The video below, which I did with my friend Sumit Bhandari, explains the same topic of things to look at while choosing a financial advisor.
Conclusion:
When it comes to choosing the Best Financial Planner India, you are trusting someone to manage your hard-earned money, so it is really important to verify the education, competency, experience, and expertise of the professional with whom you are interacting with.
Blindly trusting google or any random guy (product seller) with your finances may ruin your financial life and land you in a soup.
In short, what suits your needs is the best financial advisor for you.