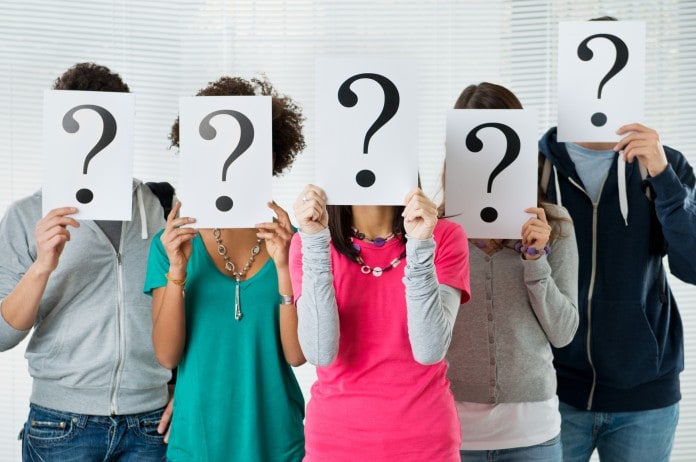 Have you ever received any email or SMS from your bankers to resubmit your KYC documents and update the latest details in your bank account? They sometimes require you to visit the bank branch with your documents or may want you to update your KYC by just a reply to that email or SMS.
I update my KYC through my online banking account, where I just have to click on "No Changes in my details", and it gets submitted. But I would have to resubmit the documents if I say that there's some kind of change in my identity or address.
I have seen many people ignoring such messages and also delaying acting on them. Recently one of my close friend's father informed me that his savings account has been frozen by the bank and they are not permitting any transaction in it, with the reason of pending KYC verification.
Though I knew that the bank does ask for regular updating of KYC, but I did not know what actions the bank can take if the customer does not answer such requests. This led me to search RBI guidelines on the same, which I am sharing here.
What is KYC and why is it required in bank accounts?
KYC stands for "Know Your Customer". To ensure that the bank's services are not misused by the customer, and to follow the Anti-Money Laundering (AML) Standards and Combating of Financial terrorism guidelines laid down by RBI, banks follow a process of to obtain information about the identity and address of the customers.
Banks follow this process while the opening of accounts and periodically update the same. For KYC in Individual bank accounts, banks ask for a specified proof of address and Identity, with the latest photograph of the customer. For current accounts, requirements vary.
Why do banks insist on KYC time and again, even after the opening of accounts?
As per RBI guidelines, banks are required to periodically update the KYC records. This is a part of banks due diligence framework.
Banks classify their customers into "Low" "Medium" and "High" risk categories, depending on their AML risk assessment criteria, internally laid down by respective banks. The periodicity of KYC update depends on the category your bank account falls in. and Banks are not obligated to share their AML guidelines with customers.
KYC is required to be done at least every 2 years for high-risk customers, every 8 years for medium risk customers and every 10 years for low-risk customers. Your category may keep on changing from time to time , depending on the transactions happening in your accounts, the profession you are in or due to 'n' number of factors which laid down in banks' AML guidelines.
What are the rules regarding the periodical update of KYC?
Periodical KYC involves the same exercise and submission of documents which was followed at the time of opening of bank accounts unless something new gets introduced by RBI.
For Low Risk categorized Customers, if there's no change in identity (like name etc.) or address, just self-certification by the customer would suffice the requirement and no personal visit is required. Sometimes banks send SMS/emails to such customers and they just have to reply the same, which is assumed to be as fresh KYC. Even for a change in address, such customer can send the self-certified new address proof by post or by email.
But for the other 2 categories i.e. Medium and High Risk, physical appearance and resubmission of documents are required.
What if you do not follow the Periodical KYC update requirement?
This is where my uncle was penalized. He did not submit the KYC documents as requested several times by his bank. He kept on ignoring the same until the bank went harsh on him.
As per RBI rules, the bank has full right, even to close the account if required KYC documents were not submitted by the customer for periodical updating. But banks have to follow a set procedure before taking this harsh step.
Firstly bank will send reminders in the normal course for 3 months to comply with KYC requirements. Later when even after sending repeated reminders customers do not get back, then banks may decide to take action and it will further send 3 months' notice to the customer. If customers don't turn up in this time frame too, then the bank may impose "Partial Freezing" in the bank account. In partial freezing, banks would allow credits but restrict debits from the account.
During the period of Partial freezing, the customer can anytime activate the account by submitting the required documents. But in case, he/she doesn't turn up in the first 3 months of the partial freezing period, then the bank may disallow all credits and debits from this account, rendering the bank account inoperative. And now banks are free to close this account.
Conclusion:
It is for your benefit only to update the bank with the changes in your address or identity details, to enjoy uninterrupted services and safe banking. And moreover, Money laundering/Black Money /Financial terrorism are serious issues and not good for the country and economy at large, so wherever possible we should do our bit to reduce the pressure on institutions.
Take it this way that if you follow the rules and timely act on such requests, then resources can be properly utilized to curb the anti-social activities, otherwise, even good accounts will be looked upon with suspicion and be unnecessarily harassed.
Knowledge of Rules also prevents you not being the victim in the hands of bankers. It is as important for banks to follow the rules as it is for you. So banks should not bother you unnecessarily when you are timely complying with the requests.
Never ignore any email from your bankers, but also beware of phishing emails.