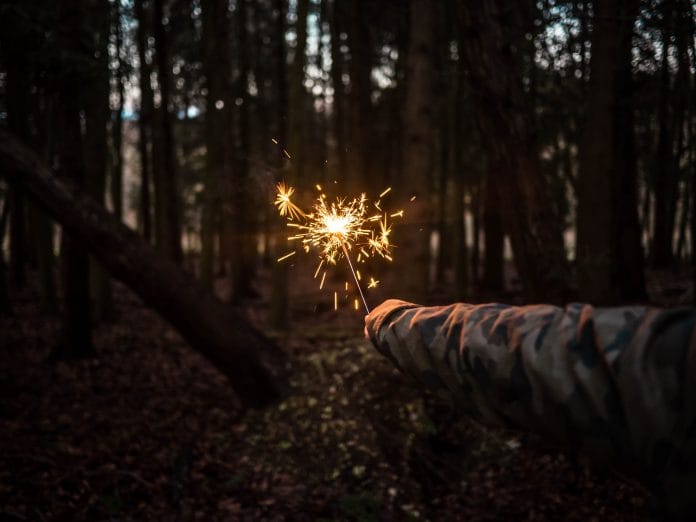 A few days back one of my clients came up with a bunch of papers, which in fact were mutual funds account statements of the funds invested in his father's name.
He was not sure what holdings his father actually has and thus was seeking my help in filtering out the details and see if those were still active funds with some money into it or were just a piece of paper and unit holdings have already been redeemed.
Well, sorting out the papers was fine, but I told him my inability to get the details of unit holding as Mutual fund houses disclose such information only to the Investor. If I was the advisor attached to those folios then I could have arranged the statements but when there is no connection between the Investor and me, then I would not be able to get any information.
I advised him to approach his MF-agent or banker from where the investments were made at the first place to get all these details. But since the agent was not traceable and the RM has left the job, so he was not comfortable going and discussing with the new person.
So now he had only me who he wanted to figure out a solution to this problem, which I did. And the purpose of me writing this article is to share with you that solution, so you may also apply the same to trace your mutual fund's holding if you have lost track of some.
This is a common problem with many investors who deal with multiple brokers, and are not net savvy to receive online statements. Losing track of mutual funds could also be because of regular changing of communication address due to the transferable job.
To start with I took comfort in the fact that his father was KYC compliant Investor. That means his PAN number has been there in all of the Mutual fund folios. Now I just have to find out which Mutual funds he has invested in.
No, it was not so easy. There are 44 Mutual fund houses, and approaching all of them with the Pan numbers was not easy. So I had 2 options, one to ask him to take his father to all the Registrar and Transfer agent offices and take out the details with Pan Number, and the other to look out for some online solution. As his father was not in good health to visit any office so the online solution was the only option we were left with.
But for those who can pay a visit to RTAs, then there is nothing like it.
Who are Registrar and transfer agent (RTAs)
Registrar and Transfer Agents or also called as RTAs are the companies which support the back office operations of the Asset management companies (Mutual fund houses).
AMCs have to perform many operation related tasks for its investors, which includes buying, selling, switching, SIPs, change in bank details, nominations, ….and so many financial and non-financial tasks which take a lot of time.
So many AMCs to improve their efficiency outsources these operational activities to Registrar and Transfer Agents, whereas some keep the operations part in the house.
There are 4 Registrar and Transfer agent in India:
Franklin Templeton ( In-house)
Sundaram Mutual Fund ( In-house)
So the first option is to visit the respective RTA office with a photo ID card / Pan card and ask for the details.
The other option to find out the mutual funds holding is to generate Mutual funds consolidated account statement from RTAs websites.
Yes, if you opt for this option then you can have details of all the funds from a single website even if they are being serviced by other Registrar and Transfer Agents. But to exercise this option, your email id should be mandatorily registered on your folios because Mutual funds consolidated account statement (CAS) will be sent to the registered email id only.
What is a Mutual Funds consolidated account statement? and how to generate it online?
All RTAs have come together and started with this useful service under the umbrella of CAMS and KARVY. In this service, you can generate a consolidated account statement across your entire holdings in different mutual fund houses served by different RTAs. You may ask for the summary or with the details of transactions for a specific period or any financial year.
The statement will be delivered to the registered email id.
So in my client's case, the next challenge was to update the email address in all the folios. And for this requirement also RTAs proved to be a big help
I used the PAN based service request form from Cams website and replicate the same format for other RTAs, to update the email address of my client on all the folios registered under that PAN number. Of course, this would be an offline exercise where the form needs to be signed by the Investor first and then to be sent to the respective RTAs to get the details updated.
Once that is done, then we followed the steps below to generate the Mutual funds consolidated account statement
Step 1.  Visit www.camsonline.com and click on link in the CAS box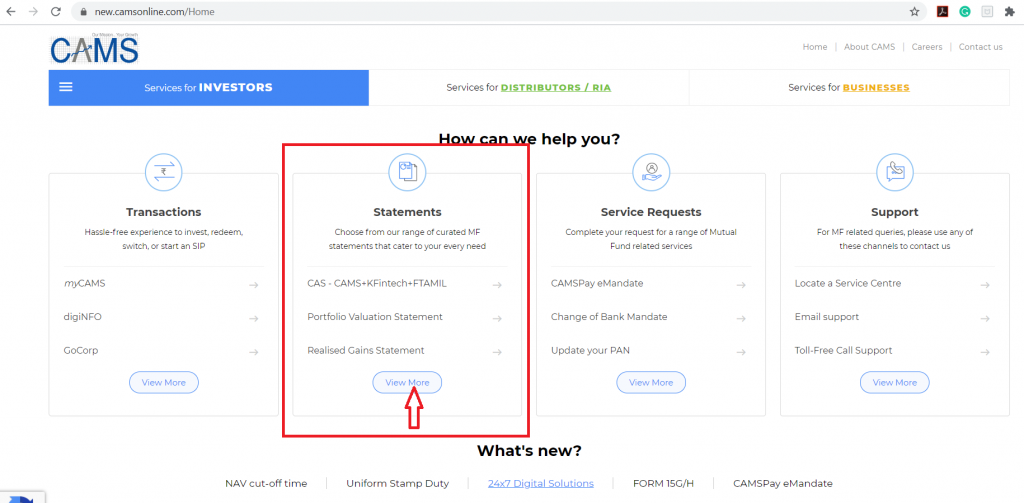 This will take you to the screen where you need to punch the details as per your requirement. Those who are generating Mutual funds consolidated account statement for the first time, it is advisable to generate "Detailed statement", for a very long period and with ZERO Holdings.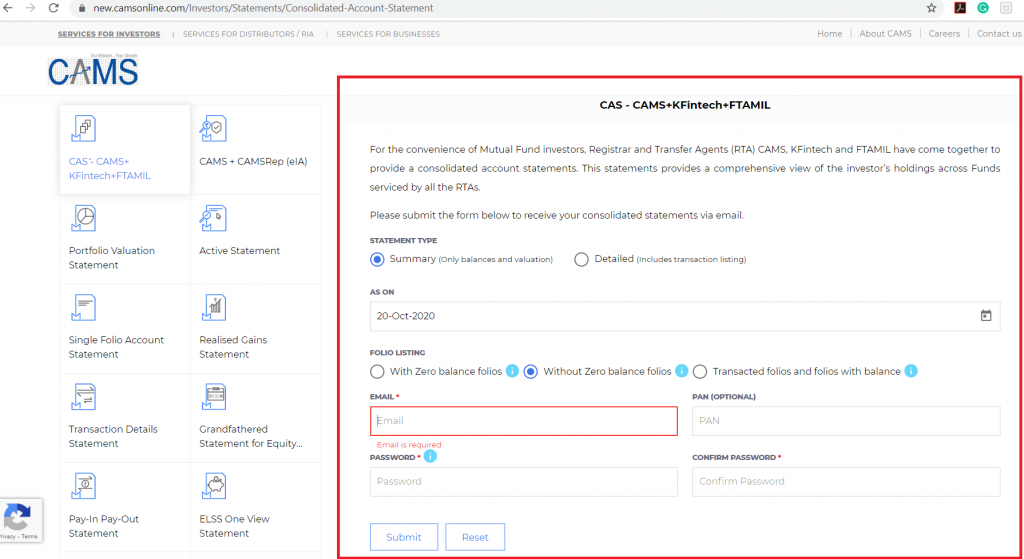 In case of Karvy, you have to visit https://mfs.kfintech.com/investor/General/ConsolidatedAccountStatement and follow the steps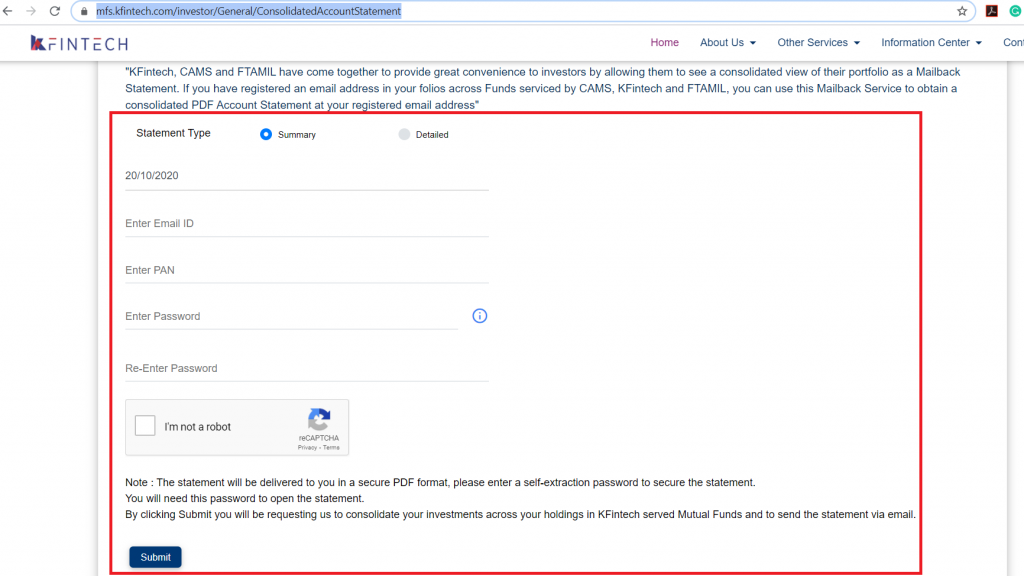 The password is something with which you want to open the file on your email. So it is as per your choice.
There are chances that the same email id has been mentioned on different Investors holdings. Like Husband's email id is given on Wife's Investment or vice versa. In that case, if you want a separate Mutual Funds consolidated account statement for different pan numbers, then you may specify the PAN in the option, else you will get details of all the Investments under all the PAN numbers.
Within minutes you will get an email carrying your Mutual fund CAS.
With this exercise, we found 2 more funds whose records were not there in the client's statement file.
Besides this I also advised him to send an email to all major fund houses, mentioning the registered postal address and request to find out the folios registered under that address, and ask for the hard copies of all the statements. This was just to double check the things.
Conclusion
If you have lost track of your Mutual funds' investments, then this Mutual funds consolidated account statement is a wonderful option that you should definitely explore. In fact, I would say, you should generate this statement at the end of every financial year, take print out and file it along with other financial papers. Once you are sure that it carries all the MF records of you, then you may destroy the statements received from fund houses.
Image courtesy – Unsplash / Jamie Street