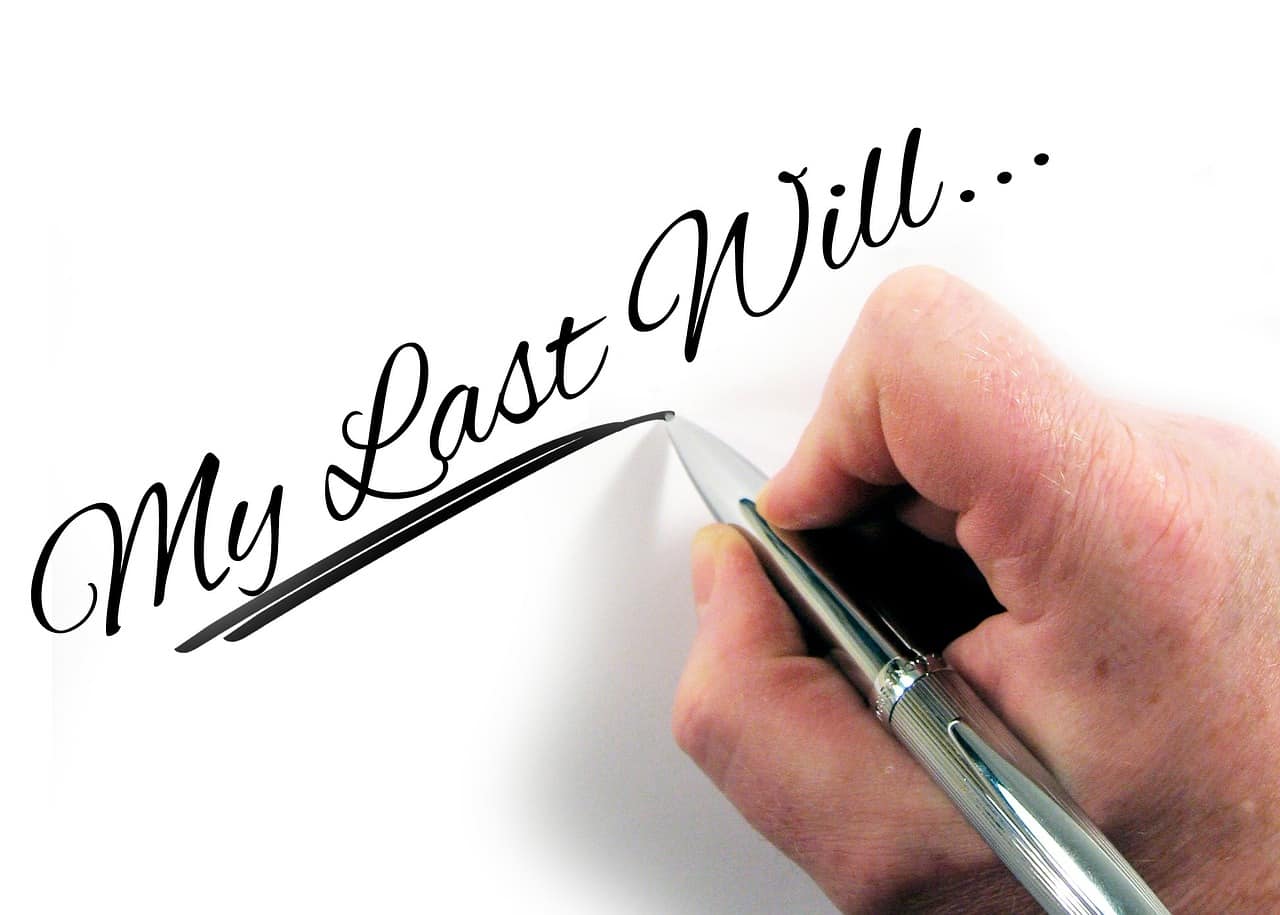 We Punjabis are so obsessed with real estate that whenever someone comes to know that I being a financial planner also offers Estate planning services, the first question he asks me is which project I feel is right to invest in?
I wonder, Project?? Yes, Real estate project…u said you give estate planning services, no?
I guess due to such mindset and low level of financial literacy (especially on estate planning aspects) among people, property prices and property disputes both are unnecessarily rising not only in Punjab but in our whole country.
Estate planning services does not include buying or selling of real estate but how to comfortably distribute the wealth that you have accumulated over the years in the shape of stocks, mutual funds, gold, business equity, and of course real estate too, among the people you want to.  
Property is not the only investment which results into a dispute but other real assets like Gold holdings, Business equity, and many times your financial assets like Mutual funds, shares, debentures and even your loans or personal assets like Car, paintings, pets etc. can be an epicenter of family disputes after your demise.
Do you want your family to get into all this? I am sure of your answer. Then proper estate planning can help you avoid such happenings. And this is not only to avoid disputes but also inconvenience to be faced by family members while transferring the assets in their name,in your absence
Proper estate planning involves protection, management and distribution of wealth comfortably, tax efficiently and the way you want it to be. It has 3 elements in it – WILL , Trust and Power of Attorney. (Also Read: All you wanted to know about estate planning basics)
This is the first article in the series of articles about writing effective and tax-efficient WILLs. (Read: Private Trust- Protect, Manage and Distribute the estate)
What is a WILL & What's the Importance of writing a will
A WILL is a legal declaration of the intention of a testator (who writes will) with respect to his or her wealth, which he/she desires to be carried into effect after his/her death.
WILL is a statement by you for your family to show you do genuinely care.
With a properly written WILL you can make suitable provision out of your investments, insurance proceeds and other assets for your family members or other near and dear ones.
You can also give instructions and put conditions on usage of funds by your relatives to make sure that the funds get used well.  With a WILL it is easy to reward your friends and well-wishers (may be your servant, your driver etc.) with monetary benefits by allocating portion of your assets for them.
With a WILL you can ensure that yours' not so fortunate child or not very well off relative whom you like very much will be properly taken care of in your absence. Your Will will surely lead to convenient distribution of your assets as per your wish. 
If still you are not encouraged or convinced to write your WILL then here are some disadvantages of not writing it.
Who knows your family and their requirements better than you but when you have no WILL in place your assets will be distributed among your legal heirs as per the law of land like hindu succession law for hindus, Mohammedan law for Muslims etc. and assets may get distributed among those whom you would have never wanted to . (Read : How to write a Will In India?)
Court may appoint your rich but irresponsible relative as a legal guardian for your minor or specially-abled child. (Read: Why Legal Guardianship is Required in case of Special needs Child?)
Your house may have to be sold off to satisfy the monetary demands of co-owners  (now your children and spouse) and your wife have to look out for some other place to live in.
Your wife may buy ULIP like investment (which you had been ignoring for long), from your life insurance proceeds she got. With no clear guidelines on how to use the funds she may get missold with a risky structured product by the banker where the insurance proceeds are lying.
No one among your family member will be ready to clear off the loan taken by you and you will earn bad name after your death. When there is no WILL your family may have to go through unnecessary hardships, spend money and energy to claim the things which could have been comfortably transferred to them, had there been a WILL written.
Also Check- How Assets are distributed in case of succession without a WILL?
Importance of writing a WILL- Common Misconceptions 
You may already have known the importance of writing a WILL and must be thinking on these lines for long now due to some doubts regarding will writing. Some of those misconceptions are written below
You need to have High Quantum of Assets to Write a WILL
Yes WILL writing do require assets but it has nothing to do with the quantity. If you don't have any asset but only liabilities then also you should write WILL.
Everyone has some kind of investments in their portfolio which was bought for the safe future of the family, now it becomes your duty to ensure the apt usage of the funds even if you are not there.
Even your insurance policy proceeds needs a proper direction of usage. You should not make investments in the first place if you cannot ensure that it gets used with the right intention and in the right way, even in your absence.
Remember, You had not invested just to help your banker or friend achieves his job target, you have your own goals too, right?
WILL once written cannot be changed/altered
This is not true, in fact, the WILL which is not revocable is VOID in the first place. You can change your Will any number of times you want. You just have to take precaution of referring to your previous WILL with a proper date and mentioning that your current WILL supersedes the previous one, it is advisable to remove confusion.
Write your new will as if you are writing it for the first time. (Read: This is How you should write your WILL)
WILL should be registered compulsorily
It is purely an optional matter. Registration of WILL is not compulsory. No one can challenge the WILL just because it is not registered and neither a will can be accepted as genuine by courts even if it is registered. But still, it is desirable to get the WILL registered.
If you have proper nominations in place, then there's no need for WILL
Nominees are just trustees to investment holdings and are not the legal owners. To make them legal owner you have to mention there name in the WILL against the investments you have made for them.
(Also Read: Nominations make wealth distribution easy)
WILL writing needs lawyer's services and they charge heavily
This again is not required. Writing of Will doesn't even require a stamp paper. You can write it in your own handwriting on a simple plain page, in any language you know.
Taking help of professionals definitely helps in drafting a proper WILL but you can draft your will yourself by understanding basic nuances which has been discussed in this article. Do note that poorly drafted WILL is much riskier to have then not having a WILL at all.
Now if you agree to my thoughts and accept the importance of writing of WILL, do share your thoughts and queries in the comments section below. Also I would like to hear your experiences and learnings too. Please do share.