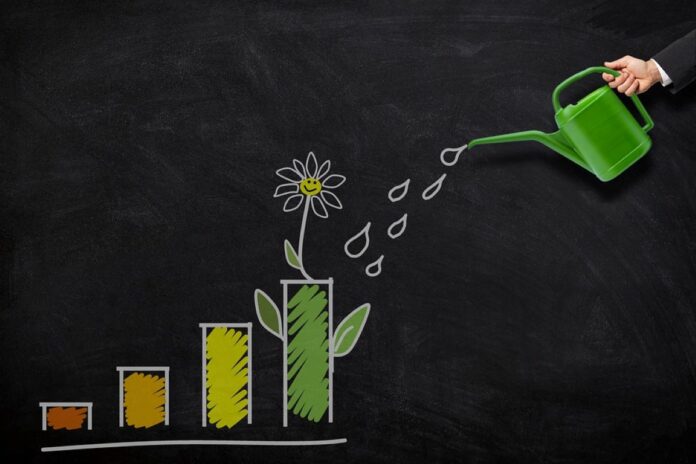 Earlier I have written on Financial Planning or Tax planning for beginners but never touched the Investment for beginners as a specific topic. I always believe that once the financial plan and basic hygiene is in place, and the person becomes habitual to good money habits the Good Investments gets automatically selected and one follows the process to the core to move towards great financial life.
But over a period of time I saw, with so much noise around, youngsters or beginners never talk about financial plans or financial habits. They tend to ask only about Investments. And only those investments that make them a quick bucks.
During and Post Covid times (2020, and 2021), I got many queries on Stocks and Cryptos, and that too from the first timers.
Simple products like Mutual funds have always been a Boring Proposition. And yes, Financial Planning is also not that exciting
But in investing no one likes Falling – "Girna"
The concept of "making money work for you" is so misunderstood that people stop working themselves and keep expecting only money to work and that too- FAST 😀
There is another extreme too, where the youngsters never like to think about investments , and from their very first salary get into borrowing for buying stuff and depreciating Assets Like cars, Gadgets, even Travel.
Both the extremes are not good for beginners and which is why financial discipline is must. (Read: How good is your Relationship with Money?)
Coming to Investment for beginners, I feel one should accept the fact that they don't know and even if they follow some YouTube channels (Finfluencers), Financial Blogs, Experts on Twitter, they need hand holding and proper guidance with customized suggestions if they are serious towards the financial future.
Investment for beginners – How to build a strong Financial Portfolio?
Never follow the fads, to make money fast.

Good Investment is always boring. Thus Stay away from Crypto like products. Or any product for that matter that claims to make fast money for you.

Try to save atleast a few proportion of your monthly take home salary

Strive to save at least 20-25% of your monthly take home (even your bonus) towards long term savings 

Goal Based Investment

Goal based Investment always keep you in discipline

Avoid borrowing

Even if it is available on ZERO COST

Mutual Funds are the excellent Investment Options

Mutual funds are the best Investment products for Short, Medium and Long term requirements. These can give you exposure to all the Asset Classes.

Avoid Direct stocks at this juncture

Have a decent portfolio in place by saving regularly for at least 7-10 years then, as a satellite portfolio, you may buy direct stocks too. I never found direct stocks suitable at habit building stage.

Start your investment with PPF

If your employer does not provide EPF benefit, then you may start your first Investment with PPF

In addition to EPF, start investing in Mutual Funds

If EPF is already there, then you may start Mutual funds Investing with Large cap Index funds like Nifty or Sensex. Start SIP to average the Volatility.

Limit the Mid & Small cap Exposure.

Mid and Small caps mutual funds may look attractive in past returns, and under the lure of high returns you may like to take high exposure there, but avoid doing that. To start with, you should not have more than 10-20% of your equity exposure to that segment.

Flexicap and Focused Fund, can also be tried…but

Slowly with the rise in Income and saving potential , you may take exposure to Flexicap and Focused fund categories. You will get the Mid and Small cap exposure with these categories too.

NPS for tax Saving

If tax saving is your priority, which in the new tax regime may not be that attractive. But still if available, you may go with NPS (New pension scheme)

Balanced Advantage Funds

Balanced advantage funds may suit for Medium term goals with 4-5 years horizon

Buy Term Insurance

Stay away from ULIPs and Endowment Insurances. Buying term Insurance would be Better.


Invest in yourself

Keep upgrading your Skills to remain relevant in the JOB and Industry you work in.


Invest in Health

You are your Biggest Asset

Conclusion:
Beginners are the most excited lot when it comes to investment and they like to taste everything. If they make money somewhere it's natural to incline towards that product even if that is a bad proposition. This is where many crypto and direct stock investors got stuck. 
Without understanding the product, its regulations, and the risk and returns parameters one should never invest the hard earned money.
In the initial years you may not be interested in working with a Financial Advisor, that's normal. But if you really want to grow in life than after some years have a professional by your side and delegate the money management work to him/her, so you can focus on other important areas of your life.
Investment for beginners is not only about selecting the best high return products, but to have a balanced and organised approach to provide them the long term compounding with decent returns, which can give them time to work on the the all round wellness.