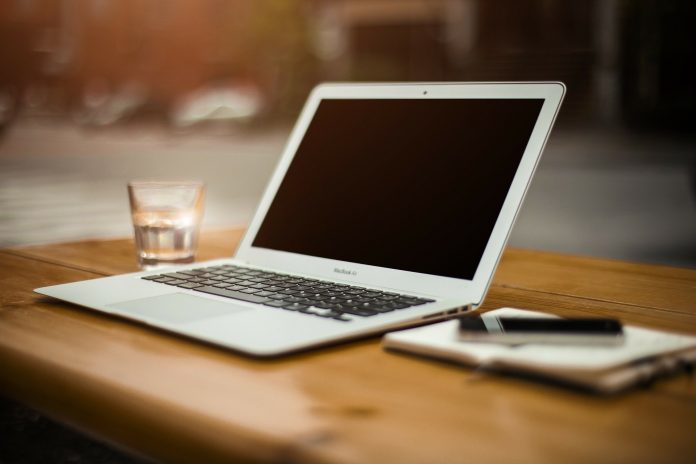 Estimated reading time: 8 minutes
Online financial planning is getting quite common nowadays. Earlier Investors are not comfortable with these online services but the covid lockdown has made Information technology an integral part of our lives.
Be it doctor visits, Business meetings, Family get together, and even Investment Advise…all are happening Online. And now it has become a norm with many, since they find online discussions more convenient, along with time and cost-efficient.
But while these Online Services are faster and efficient, it is important for an Investor to have the right expectation from the Online Financial Advisor and should have a clear understanding of what they want and are going to get. Also, how to make better use of these services, without creating much complexity
Online Financial Planners comes in majorly 2 categories:
Types of Online Financial Advisors:
1. Robo Advisors:
The word Robo came from Robots. And as the name meant, these Robo Advisors are Computer Programmes that advice based on the set algorithms in their system as per their Internal research.
These advisors have focus on Masses, and lack in personal touch.You may not get a Comprehensive Financial Planning advisory from Robo advisors as they can advise only in those areas where the Calculators can be developed. Like You may not get Debt Management, Estate Planning, Life Planning kind of advice from Robos.
You may get a Loan advise, as to what are the rates and what will your EMI and total cost including Processing charges and all. You may also get a tool to write your Will document, by putting in some details.
But you may not get advice on what is best for "YOU", considering your family and personal circumstances, near and long term Real needs, your attitude towards various companies and products. They have no interest in asking you your good and bad experiences and coach you on what could be done to be a better investor.
You may get the "Best investment product" in terms of past returns and calculations, but may not get "Best Investment Product for YOU"
Robo Online Financial advisors work like this – You open your account with them or register yourself on their platform. The Site asks you some of your personal details like Income, Expenses, Goals. It may ask some questions on Risk profiling and suggest you on the Asset Allocation, as per the set criteria set in the software.
And based on these things comes up with the Mutual fund options where you may invest in. Some may also suggest the quantum of Life insurance you should take and also health and disability insurance. You may also find some advisors filing tax returns for you. Of course, where there is a product to sell, they have an offer to make.
Also Read: What is the Right Time to Start Financial Planning?
Do Remember that in the case of Robo advisors, the advice would be Number and formula-based, not based on your liking and Values, since this advice will not be given by Humans, but the Website or Mobile App or the Investment Platform, whatever you are using to interact with them.
Since there was no Human touch at all, companies realized that many Indian Investors would like to talk to someone before making the final transaction, so some companies have their executives to assist investors to take action. The main focus of Robo advisory is to earn through the execution of the Plan and not through making the Plan. Even if they offer your Direct Mutual funds where you feel that you are not paying commission to anyone, they get your data and try to cross-sell you other products like loans, Insurance Policies, credit cards, etc. So one needs to be wary of this.
2. Human Advisors
Human Advisors' work structure is quite similar but services are quite opposite to the ROBO ones. In Human financial advisory, you will always interact with a Human. There would always be a Professional by your side, whom you can talk, discuss, share your concerns, your stories, experiences. They are not machines. You understand them and they understand you.
These professionals come under online financial advisors when they offer financial planning services online. These days due to the advancement of technology and communication mechanisms, there are many advisors who do financial planning and Investment advisory for clients by keeping the human touch intact through Skype, Google Meet, or their internal software.
Since Humans can talk, feel and understand the emotional side of people, they handhold you in different times when you tend to lose cool due to volatile market movements and also try to stop you from making mistakes in rising investment markets.
Personal finances are more Personal than financial, so Human online financial planners, maintain the Personal side well, without losing touch with Financial management.
Many Individual advisors also run Online Personal finance Blogs where you may interact with them and understand their thought processes before engaging with them.
Which Online Financial advisor is better – Robo or Human?
As you may see from the above explanation that more or less this online financial planning is a mix of Robo and Human advisory. Humans use technology to serve the clients well, and Robots employs Human to Interact with the clients.
In Human advisory, it starts with a discussion with a person, and slowly you will be moved to technology mainly for servicing and ongoing engagement. Regular Reviews, Updating, the discussion will happen with a Real Person only, through Online meetings and email exchanges.
This type of Online Financial planning suits those who understand that there are many areas in Personal finances that need to be managed beyond investments and they may need hand-holding and Regular advisory of the professional.
Also Read: The Only 3 Reasons you may need a Financial Planner
Whereas Robo advisory is mainly for DIY Investors. Those who feel that they don't have much to discuss and they only need a Low-cost platform to transact in different Investments and thus don't need much a human advisor involvement.
Since in Robo, you may interact with different persons (Employees of Robos) every time you need help as they are only serving you based on the data feed and the calculators they have.
So if you are not confident in sharing your personal and financial details with some software, then you should better consider a Human advisor offering Online financial planning.
How to Select the Best Online Financial planner in India?
If you are looking for Online Financial advisors in India, then I would like to caution you that the Online market may be quite confusing and may mislead you. Though taking online advisory is time efficient and saves on cost, one needs to be doubly cautious while selecting an Online Financial Planner.
First and foremost, you have to be clear on your requirements. What exactly you want?
Are you looking for Only Mutual Funds advice or on all kinds of Investments?
Do you want your existing Investments to be Reviewed or just want to make new ones?
Do you need advice on complete financial planning or Just Investment product selection?
What about your Loans (if any), Do you want them to be Reviewed?
Do you need someone to guide you on your Insurance Planning?
Are you seeking someone to guide you comprehensively on Taxation, and estate planning concerns or just goal-based financial planning?
When you find someone suitable to your needs then do confirm their SEBI registration status before engaging with them.
This is because SEBI in 2020 has mandated that only SEBI Registered Investment advisors should call themselves as advisors and provide advisory services. This is to protect the interest of Investors and make advisors answerable for their advice by making them follow strict compliance rules.
Taking note of the Confusion Investors face while dealing with people using different nomenclatures like Financial Advisors, Financial Planners, Investment advisors, Money managers etc. SEBI got strict on these misused terms and tried to ensure that Investors deal with the Registered and Regulated advisors.
Also Read: Is your Investment adviser Registered with SEBI?
If you seek Robo advisors and want to do it yourself, but still seek human advisors' guidance, make sure that the person you are talking to, is certified and professional enough, to guide you properly.
You may also like to check if the Online financial advisor is providing Fee-only or Fee-Based Financial Planning and Investment advisory. Though SEBI Registered Investment advisors are mandated to provide Fee-Only Investment advisory, to ensure there is No Conflict of Interest, still in the Corporate structure they may offer you commission-based products too. If you need Financial Planning services, confirming their Financial Planning Status may also be of help.
Since all advisors have different thought processes and different work styles, so final decision you may make is by speaking to them.
It's a question of your hard-earned money, you just can't decide on reading something online without checking that the things written online are what represent the knowledge of the planner you will deal with or just a content writer doing online marketing for the planner.
Conclusion:
One thing is for sure, if you really want to succeed in your financial life, you have to have a disciplined and process-oriented approach. Comprehensive Financial planning provides you with that structure.
Nowadays you will find many advisors offering Online Financial planning, and you may hire them from the comfort of your home.
But, since the Online market may lead to some confusion too, so selecting an Online financial advisor also is a challenge, and you need to be very clear on your requirement before you start with your search.
Also Check: Financial Advisor in India- Who is the best for your needs?