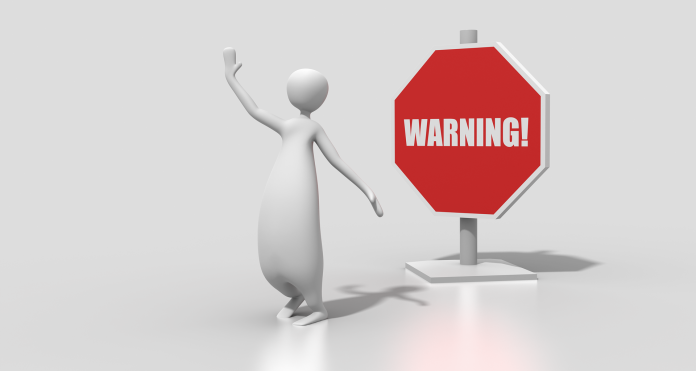 Estimated reading time: 4 minutes
Your Money Management should give you enough time to keep your life in order, but if it is taking out time from your life, then you are not doing it well.
The Purpose of any Management activity is to Organize and Simplify, to make things Understandable, so the efforts can be directed towards the achievement of goals.
But if rather than simplifying we keep complicating the matters which in turn hampers the organization, we start losing focus on the goals and following the things that actually do not matter much in life.
Do remember that Financial planning or Money management, is not limited to making Investment, leave aside selecting "Best Investment" or "Generating high returns". Money management is a broad term and involves each and every aspect of your life where money is involved.
(Also Read: 21 Money mistakes which you should avoid making)
Below are some of my observations on the signs of Bad Money Management that require your attention, so you can be aware of the symptoms and work towards the betterment of Your Money and Your Life:
You feel tempted to Invest every single penny you have in your bank account, and for routine expenses prefer swiping credit cards. (Also Read: Signs you have an unhealthy relationship with money)
You want to keep most of your savings in bank deposits, or in Post Office, as you are afraid of Investment markets.
You keep yourself glued to Financial apps or Business Channels to update yourself with all the market-related information, and this is nothing to do with your Work profile.
You watch your Investment Portfolio, quite often.
You know that You Don't know, still doing it yourself just to save the Fees of an advisor. (Also Read: Only 3 reasons you may need a financial planner)
Even a small percentage of fall and rise in investment market make you relook at your investments. (Also Read: How to prepare yourself for the next stock market fall?)
You Invest in every NFO and IPO, in the name of diversification.
You spend so much time with your investment, but do not give enough time to upgrade yourself professionally. In fact even during your working hours you keep watching markets and doing stock trading.
Your Investments are so scattered that now you do not even know WHY have you Invested in that Product. (Also Read: Right time to exit investments)
Your Investments are not Goal-based but Performance-based. (Also Read: How to prioritize your Financial Goals?) With Performance your goals also keep changing
You have no idea of your Spending Structure and are not aware of where your money is going. (Also Read: Importance of personal cash analysis is important in Financial Planning)
You think you are young enough to buy Life and Health Insurances, and thus avoid buying any or are dependent on your employer-provided insurances.
You are so Inclined towards Tax-Free Income that the majority of your investments are skewed towards Traditional Insurance Policies and Debt products.
You look out for excitement in your Investments and do not follow a process-oriented and rule-based investment approach. (Also Read: When is the Right Time to start Financial Planning?)
You never involve your family members in your Financial Management and they know nothing about the Investments, you have done for them. (Watch Video- Involve spouse in Financial planning)
You do Short term Investments for long-term goals or withdraw long-term investments for Short term needs.
You have not written your WILL yet, and neither have any idea of the Nominations in your Financial accounts. (Also Read: Role of Will in Estate Planning)
Your Investments are skewed towards one Asset Class – Equity, Debt, Gold, or Real Estate. (Also Read: 10 reasons why real estate is riskier than equity)
You start your SIP, STP only in Rising Markets, and Cancel them in Falling Markets.
You prefer Direct Stocks in the Rising Investments market and Ignore disciplined Mutual funds Investing, as you find them quite Boring. (know more about mutual funds here)
Under Lure to make money fast, you invest in complex product structures and put your complete money and goals to risk.
I always say Financial Planning does not work in Bits and Pieces, so to have proper management, all aspects of Personal finances should move in tandem towards a broader goal which is Wellness. (Read: Financial Planning does not work in bits and pieces)
Good Financial management should make your life better. and your Life does not need only money, but time, health, and peace of mind too.
Have a Holistic view of your life and Work towards its Betterment.
You might also like: 21 Good Money Habits for a great Financial Life.