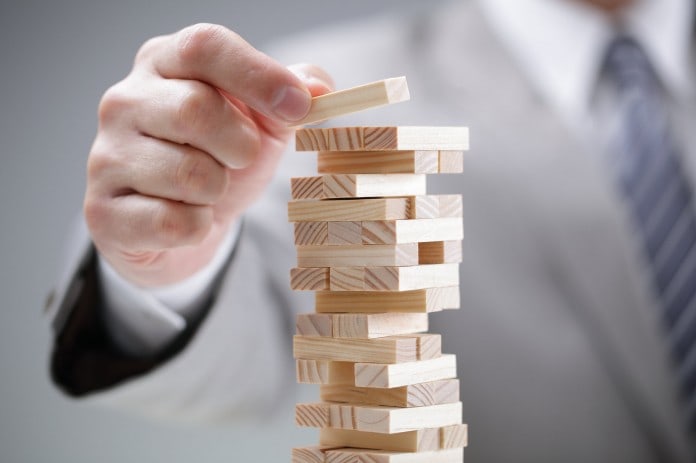 Every year when my health insurance policy gets due for renewal or whenever my client asks me that if their health cover is enough, I find myself in a fix. I believe, there's nothing like "enough" when you want to provide for uncertainty. That is why it is called uncertainty.
Life and Health are the most important factors in any financial planning exercise. You can save for goals only if you are there and are living a healthy life. Though financial responsibilities in case of your demise can be provided for, by having adequate life insurance, with some basic calculations, but there are no calculations to find out how much of health insurance is enough.
I once tried to answer this question and wrote a detailed article on it, but with so many different policies which include critical illness, Personal accident policy this health insurance space becomes too complex and it doesn't let you think for a simple solution.
You may either increase your base cover within the policy or total cover by a super top up plan. You may buy a specific illness policy (Read- Cancer) or can buy one which covers a list of Critical Illnesses. Some pay you at diagnosis of illness at different stages of treatments and some want a Specific severity to your illness. Some covers all day care surgeries and some cover a big list of surgeries.
All this led me to read out 4-5 different kinds of policies again, but at the end I find myself concluding the same as always that nothing can beat the basics. Let me share my understanding with you.
There are mainly 3 different kinds of health policies – One is the basic mediclaim which all of us know, which covers the hospitalization expenses, Other is Critical illness policy which is meant to cover the income loss of Insured in case of diagnosis of critical illnesses and the third one is the Personal accident policy which again is meant to cover the income loss in case of disability (Permanent or Temporary).
See, The first and foremost requirement of having health insurance policy is to manage the rising healthcare and hospitalization expenses which may be due to illness, accident or may be due to some major health problem. Whatever be the reason if you are hospitalized, then your health insurance policy is there to take care of the treatment cost if your stay in hospital is for more than 24 hrs. These policies also cover some pre-defined treatments which may not require full day hospitalization and comes under Day care surgeries.
This policy doesn't differentiate between illnesses and just ask for "Required" hospitalization stay. So even if it is due to some critical illness, or due to some accident, your stay in hospital and treatment will be covered up to the sum assured you have in your health policy.
Prediction of treatment cost is not possible and which is why it is advisable to have maximum possible coverage which you can take.
Many times it is seen that it's not about the treatment cost alone, there may be some income loss to that family if the breadwinner is sick and sickness/treatment prolongs for quite some time, which in turn results in absence from work. Mainly this happens when someone gets diagnosed with the critical illness like cancer, Kidney failure, Liver cirrhosis etc. Here comes the role of Critical Illness policies, at least this is what these policies are meant for.
These policies will pay the insured a fixed amount (Sum assured) on the diagnosis of defined illnesses. After payment policy may get closed immediately or may continue for other illnesses ( depends on what insurer offers)
But looking deep into the policy wordings of these policies, you will find that these will pay you only in case of illness with specific severity, and that too after surviving for a specific period (30/90 days) after diagnosis.
I don't have a medical background, but what I could comprehend from the definition of critical illnesses laid down under these policies is that if someone is in that condition then surely the patient would not be at home but in the hospital. If the family is suffering from Income loss then along with that they would be burdened with the hospitalization expenses too, this could be much higher than income loss.
Thus, even if we want to cover critical illnesses, then also we need higher hospitalization cover first. Regarding Income loss, I am of the view that one should maintain health emergency fund separately, to take care of the hospitalization expenses (when exceeds the health insurance coverage) as well as Income loss. Until the time you accumulate the same, you may buy some coverage of Critical Illness policy.
I remember once I discussed critical illness policy conditions with one of my doctor clients, and he replied that he's not sure if one would be able to claim critical illness policy in this condition i.e. what the policy terms asks for, but he is sure that there are chances of getting life insurance policy claimed in such condition.
Income loss is better to be absorbed in personal finances and thus should be part of goals. Try and build at least 1 year of your annual income or 2 years of your annual expenses, and maintain it as health fund in some suitable investment Instrument.
Income loss doesn't hit in the initial stages of critical Illness. It is only when you reach a 3rd or last stage you stop working and need a regular monitoring and medical care.
The third Important constituent of personal health insurance portfolio is Personal accident policy cover. This policy covers the Income loss due to disability (Permanent or partial) caused due to the accident. The major conditions laid down in the policy wordings of Personal accident policy is that in this, insurer watch insured for 365 days after happening of incident and in case insured do not get recovered, and also as per understanding of insurer that there's no hope of improvement, then they will pay the insurance amount decided as per policy conditions.
Personal accident policy covers Accident Death, Permanent Total disablement, Permanent partial Disablement and Temporary total Disablement.
Income loss is clear in all the cases, and this is also clear that in such cases, long hospitalization may not be required. So this demands a decent cover. Here insurance company provides coverage of 10 times of annual income in case of salaried people and 20 times in case of Self-employed.
Conclusion:
I believe that it's not only about insurance or costs, but it's more about health and wellness. Hospitalization is a depressing experience, and yes if it brings some unmanageable expenses too, then it creates disorder in personal finances.
So First thing first, do take care of your health and wellness.
Do you know about 30:10 rule? It says that your cash outflow should be divided and used in 4 parts – First 30% towards your long term goal oriented savings, next 30% towards your Liabilities if any, and next 30% towards your personal family expenditure, and balance 10% towards your health, wellness, and Insurances.
10% of annual income is must spend towards these areas. If Insurances are getting over in 5% portion then you may use the balance towards exercising, playing, cycling, swimming, Yoga, meditation. Do spend on whatever you feel is good for your health.
But it has been observed that people start with 30% liabilities, which over time reaches to 50% ( Home loan, Car Loan, Credit card etc.), 40% is their personal and lifestyle expenses and rest 10% is left for savings and insurances.
People don't give importance to Liquidity as they prefer to invest in illiquid Real assets than financial assets, without realizing the fact that in the case of eventuality only liquidity will save your finances and nothing else.
Such advice may not go down well with those who have already complicate their finances and finding it difficult to accept their mistakes, but to those who are just getting started and want to build a good financial future they should first make their financial base strong with liquid assets and adequate insurances, and then if finances allow go for real assets, and that too after understanding the pros and cons.
Life can happen to anyone. Deaths, accidents, critical illnesses, all are realities. You need to manage your finances well so that you can manage eventualities comfortably, at least financially. Having high hospitalization cover is anytime better than having a bundle of benefits with a lot of conditions attached, and which you don't even comprehend like Critical illness, Maternity, Restore/Recharge etc.  Personal accident cover is also a must for the breadwinner of the family.
What are your views of different insurance policies available in the market? When did you last review your health insurance portfolio? Do you think you have adequate health insurance cover?