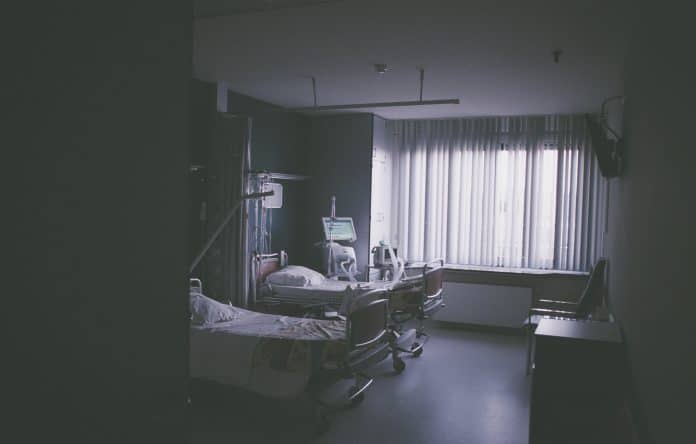 Critical illness as the very name tells that the illness which needs immediate medical attention. In medical terminology, it is that illness which, many times lead to severe deterioration of physical/mental health of the patient. Diseases like Heart attack, Cancer, stroke etc. come in this category.
Where these illnesses prove very bad for physical health, there it also worsens the financial health of the person, as the cost involved in the treatment of these illnesses is huge.
Many people are under impression that that costs related to the treatment of critical illnesses cover under the medical or health insurance they are having.
But what they don't understand is that what if the treatment does not involve hospitalization? And what if the treatment does not even come with the list of daycare treatments listed in the policy? So here through this article I am going to throw some light on the critical Illness Policies.
What is a Critical Illness Policy?
It is that Insurance policy where the insured will be paid the sum assured once he/she gets diagnosed with a particular listed critical illness, and once the claim is paid policy gets canceled. This is the defined benefit policy, where lump sum payment is made to the insured irrespective of medical expenses. Thus one can get the treatment done with the money received even if that is not demanding any hospitalization.
Critical Illness Policy -What it covers?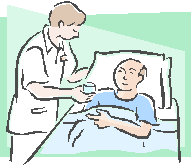 Most of the policies cover 7-10 critical illnesses. They are as under
Cancer

Coronary Artery Bypass Surgery

First Heart Attack:- (Myocardial Infarction)

Kidney Failure

Major Organ Transplant

Multiple Sclerosis

Stroke

Aorta Graft Surgery

Paralysis

Primary Pulmonary Arterial Hypertension
I don't have any idea about much of the above but for treatment like bypass or kidney failure or organ transplant, I know the cost involved is huge. I am sure that others are also serious conditions which demand lot of attention medically and financially both.
What does a critical illness Policy not cover?
Some Policies have specific exclusions, but many are common. I hereby list 3 conditions which are most important among all and insured should know about these.
If the Critical illness is pre-existing at the time of buying the policy, then no company will cover the same.

If the patient dies within 30 days of being diagnosed with such illness then no claim is payable.

If the insured gets diagnosed with any Critical illness in the first 90 days of taking the policy, then also no claim will be entertained.
Critical Illness Policy vs. Health Insurance Policy:
"I already have health insurance for me and my family, then do I need critical illness policy?" or "Do you mean that my health insurance will not pay for critical illnesses?" etc. these are a very common question which I come across when I explain the critical Illness policy to people. Well, the answer is yes. Critical Illness Policy and mediclaim or health insurance policy are two different policies.
Mediclaim is a reimbursement policy in which you will be paid back the expenses incurred on the hospitalization of the insured,

whereas

Critical Illness is the

benefits

policy where the lump sum amount will be paid to the insured after 30 days of survival after being diagnosed with the disease.This payment will be irrespective of the fact that whether the treatment has been started or not and whether it requires hospitalization or not.

Critical illness policy will get

canceled

for future claims once a claim is made, but health insurance will

remain

to continue irrespective of the claim.
But still, as both are related to the health of the insured so in many senses these policies are interlinked.
Critical illness policy comes in 2 variants. One as a Separate Individual policy and other as a rider attached to life insurance policy. Some Life insurance companies also offer a separate critical illness policy i.e. other than as a rider. Before selecting any of these, let's understand where the difference is.
A) Premium: If taken as a rider to life insurance the premium of the critical illness benefit will remain same throughout the policy term but if taken as a separate policy the premium keeps on changing with the age or with the block of age as defined by the insurer.
B) Sum Assured: If taken as a rider the sum assured of critical illness will depend on the life sum assured.The premium of Critical Illness rider or all riders combined should not be more than 30% the total premium of life insurance. But in case of separate policy, you may get a sum assured up to Rs 50 lakhs.
C) Some innovative features.
There are few companies which have come up with some different feature which one must also consider before deciding on the purchase.
i) HDFC Life and ICICI Pru life has come up with products which cover around 30 critical illnesses. Though conditions apply to the coverage still the number of diseases are much high than the others.
ii) Apollo Munich Health Insurance offers Critical illness as a rider attached to its health insurance. But this rider is not one-time claim settlement rider, here insured can claim 3 times for different illnesses.
iii) L&T health insurance doubles the sum assured in case a person is hospitalized with critical illness.
What are the Tax Benefits?
As told earlier that Critical illness policy is an extended version of Health Insurance, The premium you pay towards it is tax deductible under Section 80(D) of Income Tax Act, 1961. Limit is Rs 25000 per financial year. For senior citizens, the limit is Rs. 30000 per financial year.
Deductions under section 80(D) is available over and above the deductions under section 80(C) that has a limit of Rs. 1.5 lakh. (Read – tax planning customized)
Should you Buy Critical Illness Policy?
A few days back Dr. Naresh Trehan, CMD, Medanta Medicity quoted in DNA that "India will become the world's capital of heart diseases by 2015". Nowadays, not only are lifestyle disorders becoming more common, but they are also affecting the younger population.
Hence, the population at risk shifts from 40+ to maybe 30+ or even younger. Already considered the diabetes capital of the world, India now appears headed towards becoming the lifestyle-related disease capital as well. Well, you will agree with the fact that health treatment costs are increasing day by day and along with that with our sedentary lifestyle, job and family pressures, unhealthy eating habits, not exercising etc. we are very much prone to many diseases.(Read – Review your insurance portfolio)
All the above calls for an adequate cover for life, health, accident and critical illness, so that our financial Life should not get hit due to any unforeseen event. One should be adequately insured so that he/she can devote the quality time to other goals and responsibilities. But yes, as this policy is only one-time payment policy so those who have a good cash flow and can maintain or create a good corpus for medical emergencies, then they may avoid taking this policy.