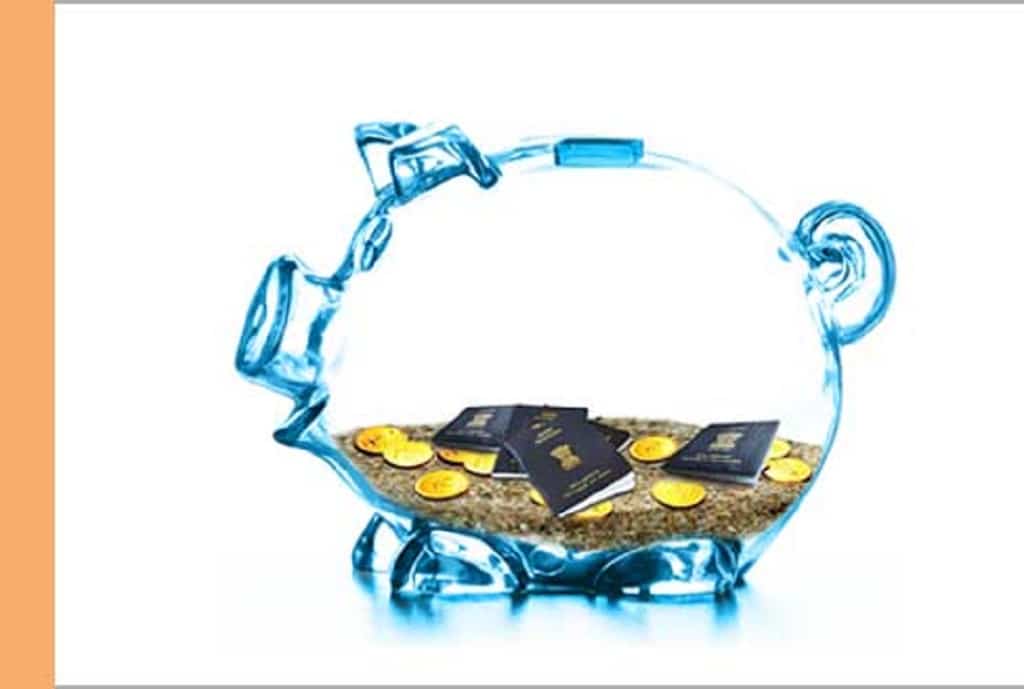 Lately, I was working on projects for financial planning for NRIs and found very common problems in your Investment portfolios.  and also, there were some common goals which I would like to highlight here. (Read : Who is an NRI – FEMA and Income Tax rules?)
The issues that I found in the respective portfolios clearly shows that, NRIs are among the most exploited lot of investors, and also the most missold ones after "Retirees". The main Reasons to this are
The Time Constraints – You Visit India for very short time and in that, have very less time to focus on your money matters
No Financial Planning Approach – You do not look at your Holistic financials and work on Bits and Pieces approach, which does not let you understand the WHY part of your Investments and you end up investing in the wrong product
The Financial Advisor – Most of the NRIs are advised by their bankers, or some insurance agent which has been serving the family for quite long. So, many do not get Professional and regulated financial planning advise in India.
Most of the product selling is done to them by your bankers. Since you have to be in touch with some relationship manager for the easy banking transactions, so "Relationship managers" are aware of whatever comes in and goes out of NRI kitty and advises accordingly without understanding the financial goals and Personal financial situation of the NRI.
The Cost Factor – Even after working in Developed Countries and experiencing the fee based advisory there, most NRIs still seek FREE advice in India, and assuming the same as "Honest Advice" too. You may not be aware that how Financial advisory space has become professional and transparent, post SEBI Regulating this profession.
Though, having a good flow of income may not bother you much about all this wrong buying or selling, you should understand that life is uncertain and money will always be in limited supply. The better you use your cash flow, better you would be positioned to achieve your financial goals.
Moreover, sometimes it is not about the goals, it is just about making money grow or preserving for future. It could be about always being on the right side of law and never make any mistake which could cost NRIs dearly. The arrangement towards accumulation is different and when you plan to return India for good are different.
Even you know that having a Good financial Planning for NRIs in India is a must to help you avoid being into a Financial mess, still you delay it till it becomes unmanageable for you.
Common Mistakes in Investment Portfolios of NRIs
Below is the list of some of the common things that I have found in the Investment portfolio of NRIs. I am calling them mistakes as i have never found those products fit in as per the Financial Planning for NRIs in India.
Financial Planning for NRIs in India – How it is Different?
Is it really different? You must be wondering. As far as the structure of the financial planning process is concerned it is the same for every person. However, what is different is the Person and Profile. So here, process is common but that needs to be tweaked and designed to suit the needs of NRI.
You are different in Tax rules, Bank accounts, there are some investment restrictions on you, you have many non suitable products, your goals can be multidimensional and multi-country, Currency fluctuations, TDS rules, Transaction related issues.
That's Why Financial Planning for NRIs in India needs special attention and has to be done carefully. (Also Read: NRI Retiring in India- Important points to consider)
Remember this is your hard-earned money, which needs to be well invested so can be well spent on your future. Even your present needs to be managed well. Whatever has happened in the past can be corrected only if you take initiative.