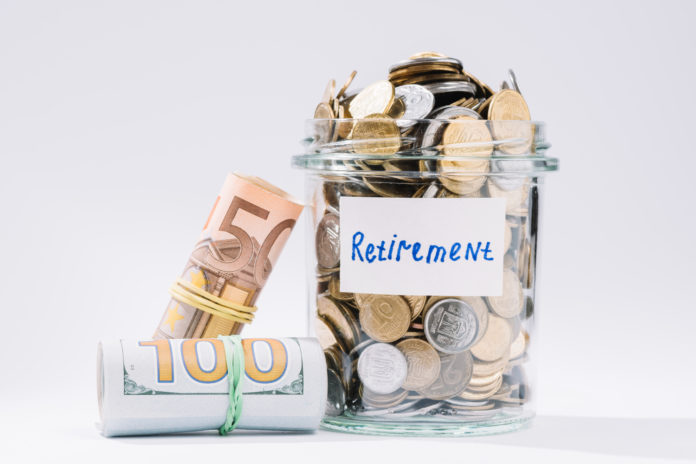 Despite spending most of their time outside of India, Non-resident Indians (NRIs) are still Indians. Most of them are abroad for work, education, business, or sometimes staying with their relatives there.
When they grow old, many NRIs decide to come back for good – the home where the heart is!
To enjoy their golden years of retirement, the proximity of familiar faces, places, and life phases are essential. Retirement in India also gives them the advantage of a lower cost of living (barring a few metro cities) compared to most developed countries.
The Perpetual Dilemma
If you are an NRI for many years, then retirement in India may be a bit complicated for you. Staying away from India for a long time – you are unaware of the living conditions, expenses, medical facilities, and many other factors.
Additionally, some personal factors affect your retirement decision – ranging from career opportunities, lifestyle choices, retirement age, and so on.
Let us look at all the points that an NRI retiring in India must consider before they leap.
1) NRI Retiring in India: How Much is Enough?
One of the things that many NRI retiring in India may miscalculate is the corpus that they would need to retire comfortably.
Some overestimate only by looking at the published figures for the cost of living of the metros like Mumbai, Delhi, or Bengaluru. They spend more time and years building a nest egg that is too big and lose out on the fun part.
Some others err on the side of underestimating the expense – nostalgically assuming the cost of living to be unchanged since they left India.
Therefore, retirement planning for NRIs is a matter of concern, both personally and financially that could affect the rest of their lives. As NRIs are not in touch with the ground realities in India, they need to make an extra effort.
Despite being labelled as HENRYs – High Earners, Not Rich Yet – the savings of most NRIs may not be much. This is because as they earn in Dollars, Dinars, or Euros, they also spend in the same currency.
It is important that they get in touch with a financial planner who can help in estimating the retirement corpus that might be needed to retire in India.
Also Check- How much is enough to Retire in India?
2) Best Place to Retire in India for NRI?
Another one of the tough calls is the dilemma surrounding the question- where can NRI retire in India?
Whether it is the scenic valleys of Mahabaleshwar or the temperate climate of Bengaluru. Whether a metro with the best facilities the money can buy or tier-II or tier-III town with strong local traditions intact would be the best city to settle down in India.
If you want to have a happening lifestyle, then a large city would be a much better but more expensive choice over a laidback town. Similarly, if you want to keep buys by applying your experience as a consultant or wish to pursue a hobby an advanced city would offer more on that front too.
The opportunities for your healthcare and education & career of your children and grandchildren would be aplenty in big cities.
Some may like to come back to their home town and participate in the development around, and help their own city grow.
3) Retirement Age- a crucial factor for NRI retiring in India
A crucial factor for NRI retiring in India is to decide by when you want to retire. The early you retire the more you have and the more you need.
You will have more time, more avenues to spend, and more choices over the retirement period. You will need more money, more engaging activities, and may need to make some compromises. (Also Read: How to plan for early retirement, beyond money?)
If you wish to retire in India conventionally between 55 and 65, then depending on your current age and corpus you must rebalance your portfolio. If you have been investing regularly in the pension plan from your employer, then this corpus would also support you in your retirement kitty.
Finally, if you enjoy working then even after you retire from your official employment, you would continue to pursue something and earn from it. You will retire only when the body or the mind won't be able to cope. In that case, your retirement needs would be entirely different.
4) Future Plans for NRI retiring in India
Are you looking to live a life of luxury with servants in a palatial home?
Or are you interested in living a simple life that includes reading, gardening, yoga, and taking care of your home?
Whatever your dream retirement in India is, it must match the reality of your corpus and expected life after retirement. (Expenses that may derail your retirement plan- Video)
As an NRI retiring in India, you must have a sound financial strategy as part of your retirement plan. This would help you in:
Leading a fulfilling life.
Having adequate emergency funds.
Goal-based and aligned investments.
Adequate health insurance.
Corpus to help the family with their education, weddings, and other big events.
Traveling and pursuing hobbies that you always desired.
NRIs Planning to Retire in India: Common Mistakes to Avoid
Investing Late
If you delay investing for retirement in India, then you are losing the biggest advantage – time. With a long runway, only legendary investor Warren Buffett is what he is today. Most of his spectacular returns came in the last three decades – after waiting patiently for more than 5 decades.
Be proactive, save and invest regularly and try to increase the savings in-line with your income. The earlier and the more you invest, the greater your wealth will be. (Also Read: Why Retirement Planning should be your most important goal?)
Investing Wrong
Investing in a single product like- a pension plan from any insurance company is surely not the best retirement plan for NRI in India. Retirement is the period where one wishes not to be bothered by financial worries to meet routine expenses. But if you invest in the wrong type of securities then you might end up poorer than where you began. (Also Read: Why retirement plan is more important than having a pension plan?)
The first type of wrong investment is toxic assets – Ponzi schemes in the garb of investments – promising spectacular returns in a very short time.
The second mistake is investing in assets that do not give real returns after adjusting for taxes and inflation. For example, the current FD rates in India fall into this category. You are losing money every day you keep your money parked in the bank.
Next, the third type of investment mistake is mixing investments with some other unrelated product like insurance. The real post-tax, post-inflation returns on hybrid insurance products in no better than the bank FDs.
Finally, you may park most of your assets in illiquid assets like real estate without regular cashflows (rental income). You cannot use real estate or gold to meet daily expenses and may not be able to sell them off as easily as you thought. (Also read: 10 reasons Why real estate is riskier than equity?)
Inflation and Taxes are Sure
Apart from the fact that the sun rises in the east, taxes and inflation are also a certainty. The most common DIY (do-it-yourself) NRI retiring in India do is to ignore these two altogether. Another common mistake is to assume a similar rate of taxes and inflation in India as in their host country. (Also Read: What is inflation and how does it impact your financial plan?)
With a wrong assumption of even a couple of percentage points, your long-term corpus needs can be way off the real requirements. It is, therefore, always better to seek advice and help from a professional financial planner.
Wrong Advice
A wrong advisor is always more dangerous than an unsuitable product. For NRIs, the first advisor they generally get in touch with is their Bank. Not always, but banks have their commercial motive behind all the financial advice, and that may be limited to their own set of Products and Services.
It's always wise to engage with a SEBI Registered Investment advisor, who works as a Fiduciary and advises you in your Best Interest. (Fee-only Financial Planners – Everything you need to know)
Investment Options: Retirement Plan for NRI Retiring in India
As the retirement goal is long away, you need to have a balanced portfolio with a mix of defensive and aggressive asset classes. Goal-based investment planning can help find the perfect fit for your unique needs after considering your current status and aspirations. (Also Read: A detailed guide on mutual funds for NRIs in India)
The best retirement plan in India for NRI should also be flexible to accommodate changes like a job change, marriage, child-birth, emergencies, and so on.
After retiring in India, you will spend in rupees, it is advisable to invest predominantly in INR denominated financial products. While making investments, you must also consider the stability of returns, exchange rates, and the longevity of your investment options. (Read: Best investment options for NRIs in India and important rules)
Asset Allocation
Asset Allocation is the procedure to divide your investible surplus into multiple asset classes to reap the benefits of diversification. There are five broad asset classes:
Every asset class has a different risk-reward profile, and a financial planner can help them align with your risk appetite. The returns also depend on the gestation/maturity period within which the investment grows.
Also Check- Bucketing Strategy to manage post-retirement income flow
Conclusion
No one can even guess how well your retirement would be. But with a map (financial plan), as an NRI retiring in India, you will not be completely lost, and with the right tools, you will be ready to face any eventuality.
With the right tools, a little awareness, and planning- retirement in India can be one of the most enjoyable phases of your life.
A little planning today can help you retire at the time of your choosing and the way you desire.
Also check- How NRIs can take the best advantage of the INR depreciation?