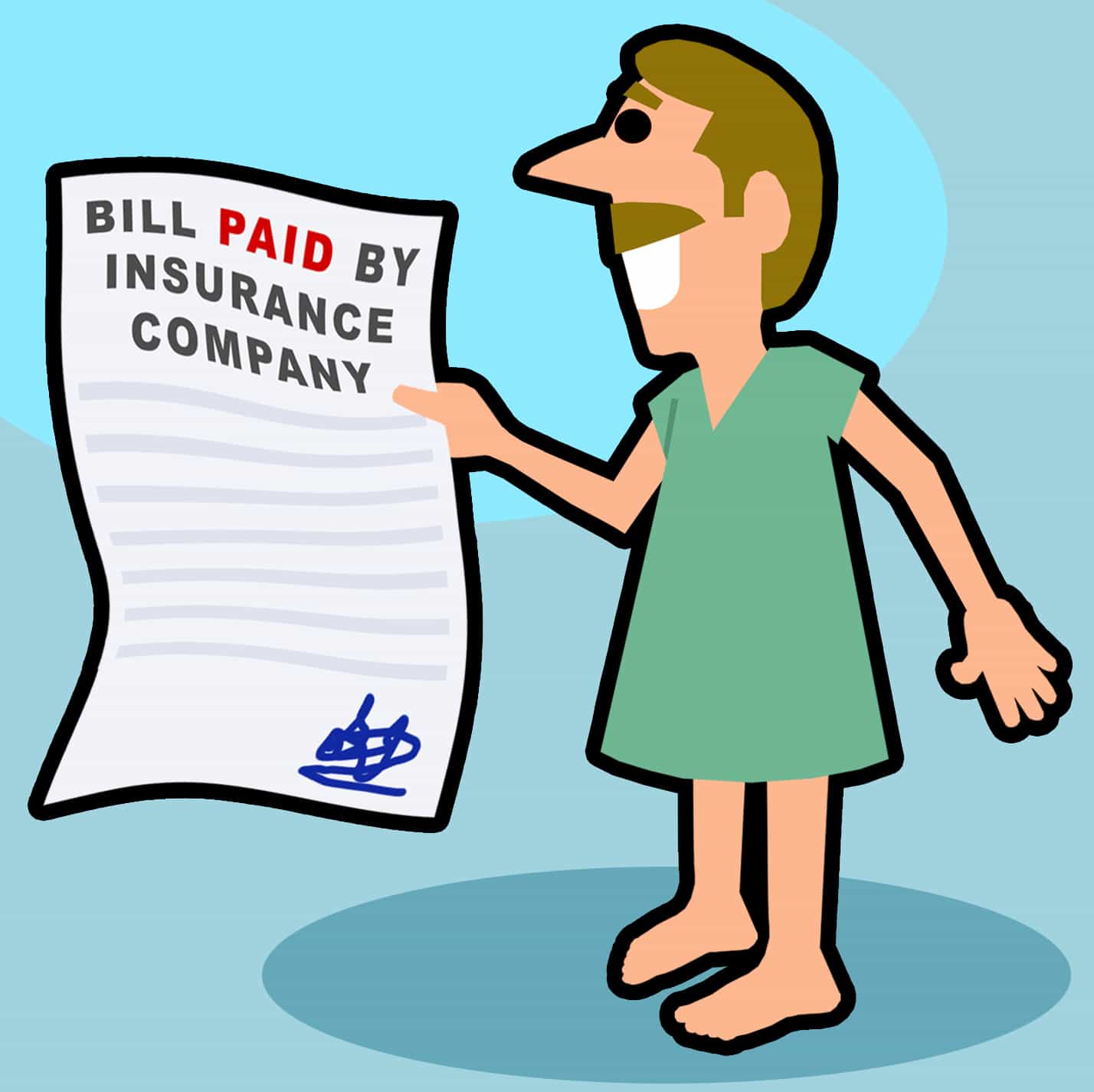 Adequacy of health insurance cover is must for your wealth. But how much of Insurance is enough will always remain a big question. To increase the existing health sum assured sometimes one end up buying multiple health policies. However having multiple polices may increase the health cover but , it is also important to know how to make health insurance claim in case of multiple policies to not face the reduced claim settlement.
Many times the person has health insurance from the employer, but to cover up the risk of loss of insurance, due to change in job or employer's internal policy, one buys personal health cover separately, which is advisable also. Sometimes, both husband and wife work with different companies and have covered each other in their respective company's group insurance policy. Number of policies also increases when you buy a family floater policy or a separate policy just to increase the family cover or buy policy for Parents. ( Read : 4 ways to enhance health insurance cover)
Rohit also faced this multiple policies issue as he's covered in the group policy of his employer and also has bought a separate cover for his family which includes his spouse, Kids and parents. Employer's policy cover is of Rs 2 lakh and Floater cover is of Rs 3 lakh. With this 2 policies in hand he's confused as to if when he needs to take a health insurance claim, how would he go about it .Which insurer he should approach first and how to claim from the other one if required? Can he claim from both the insurer?
To understand the health insurance claim process in case of multiple policies, one needs to understand the contribution clause first.
Contribution clause in Health Insurance claim
"The contribution clause means that for the same insured interest if there is more than one policy, then in case of any claim situation all the policies will contribute in equal proportion to the sum insured." Say for e.g. Mr X has 2 health policies of Rs 1 lakh and Rs 2 lakh from 2 different insurers. Now a claim arises of Rs 50000. In this scenario Insurers will pay Rs 16666 from first policy and Rs 33,334 from second policy under contribution clause.
Though there's no condition on the insured for which company he should approach first for the health insurance claim.
Do note that while applying for new insurance policy from other insurer, you need to mention the details of your existing policy if any, otherwise it may be considered as violation of terms and conditions and thus misrepresentation of facts. These days even health insurance claim form carries this question.
In 2013 the contribution clause condition was changed by IRDA. Now if the claim amount is within the sum assured of a particular company, then it is mandatory for it to settle the claim without invoking the contributory clause. However if the amount to be claimed under the policy chosen by the policy holder, exceeds the sum insured under a single policy after considering the deductibles and co pay , in that case Insurer may settle the health insurance claim by applying contribution clause.
Let's understand this with an example:
X has 2 policies- A for Rs 2 lakh and B for Rs 3 lakh. Both the policies are 4 years old and thus cover the preexisting diseases and all waiting periods are over.
Situation 1 – When the claim amount is Rs 1 lakh.
X can approach any of the Insurers to settle the health insurance claim- No contribution clause will get applied
Situation 2 – When the claim amount is Rs 2 lakh.
X can approach any of the Insurers to settle the health insurance claim- No contribution clause will get applied
Situation 3 – When the claim amount is Rs 3 lakh.
If X approaches Insurer A then it might apply contribution clause as per the terms of policy, but if X files claim with Insurer B then no Contribution clause will be applied
Situation 4 – When claim amount is Rs 4 lakh
Approach any insurer, contribution clause will be applied as per the terms of policy.
It is important for the Policy holder to read the policy wordings in detail to understand if and when his insurer invokes the contribution clause. If you are covered under group policy, ask for the policy wordings and check out the contribution clause.
Procedure to apply for Health Insurance claim in case of multiple insurer
As now you have understood how the contribution clause works, so you would involve multiple policies only if the claim amount is more than the individual sum assured limit of the policies you have. Unlike earlier when contribution automatically invokes if you have more than 1 policy with you.
Procedure wise you first need to intimate all insurers whom you will approach for claim. But you can't file the claim simultaneously with all insurers. You first need to approach one and get the claim settled by submitting the requisite documents. The insurer will provide you with settlement summary.
Now you approach second insurer with the settlement document, plus the hospital attested copies of the bills, discharge summary and other documents to claim the rest of the amount.
If you are applying for cash less settlement, then you may have to apply for reimbursement for the second part of the claim. And if both the claims have to be settled through reimbursement then be ready, that the whole process will take around 2-3 months or may be more.
( Also Read : Buying Health Insurance for parents)
Some important points to keep in mind while making claim.
If you have one group policy, and other personally bought, and the claim amount is manageable in one policy then claim from group policy first. This is because claiming from personal policy will make you lose no claim bonus/Discounts
When you have 2 personal policies, claim from the old policy first as you have old track record with the company and will be settled easily with less questions asked.
If claim amount is such that you have to approach all the insurers for the claim, then keep the photocopies of the bills, discharge summary and other required documents, properly attested by hospital authorities or request them to issue the duplicate copies of the bills.
Conclusion:
Sometimes you cannot avoid having multiple policies like with group policies of employer, but when you want to increase your personal cover then there are many other ways of doing it , rather than buying another policy. And if at all you have more than 1 health insurance policy, then keep in mind the above mentioned contribution clause while applying for the health insurance claim.
Did you find the article – "Health Insurance claim in case of multiple health insurance" useful. Have you ever experienced this kind of scenario? Do share your experiences and your thoughts on this subject.