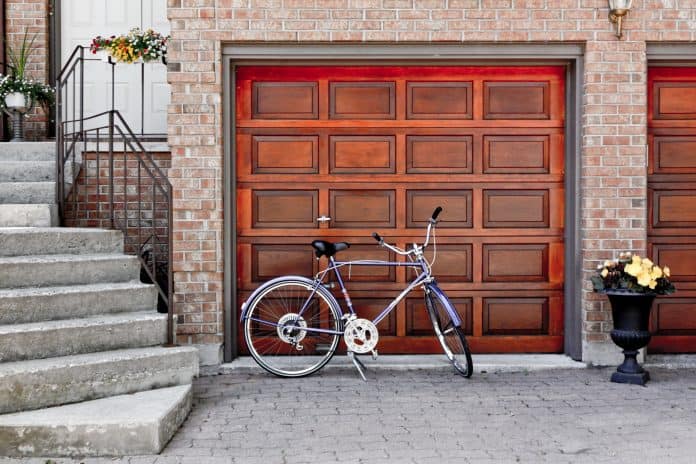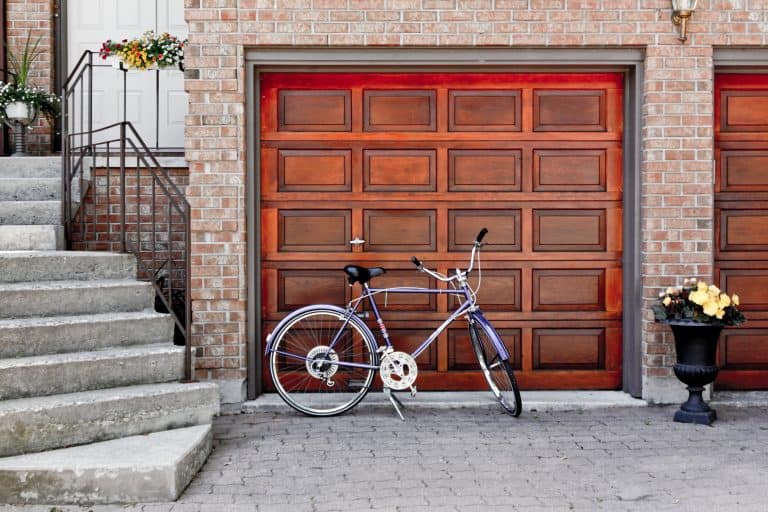 LIC has recently come up with its second health insurance plan with name LIC cancer care plan. Many other companies also have similar kind of plans like HDFC has HDFC cancer care and ICICI has ICICI Pru Heart/Cancer protect. But what are these policies about? How are they different from Health insurance or critical illness policies?
Does not the health or critical illness plans cover Cancer treatment? Should you consider these policies in your health Insurance Portfolio? Well, I have tried to find answer to these. Read on the article for details.
Cancer, the word which I hardly heard in my child hood has now days become quite common. This is what I am hearing these days that if someone is not dying from Heart ailment, then it must be a cancer.
We are so much exposed to this disease. The air we breathe the water we drink, the food we eat, all are polluted, plus our lifestyle, all collectively takes us to the road which no one wants to travel. Insurance companies' websites have some data to scare you.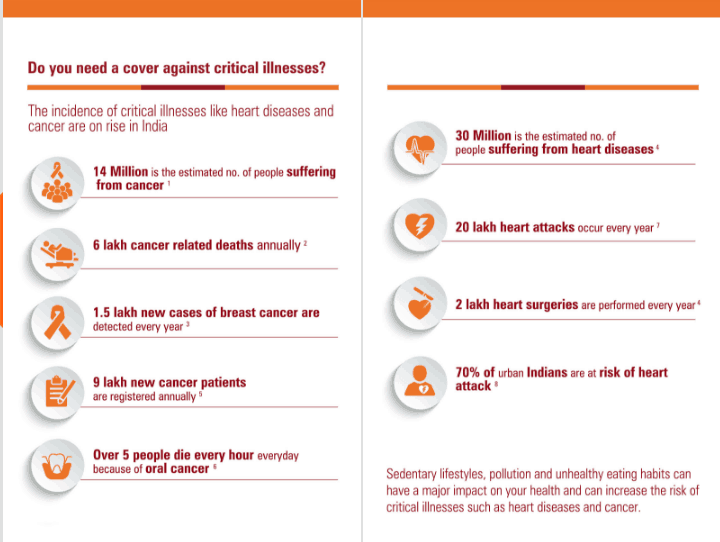 It is quite a dreadful disease, which on one side takes a big toll on the health, but also leaves a big hole in the pocket. As after diagnosis, the treatment require surgery, radiation and multiple sessions of Chemotherapy which itself are quite painful and demands lots of money.
Another data taken from ICICI Pru life E book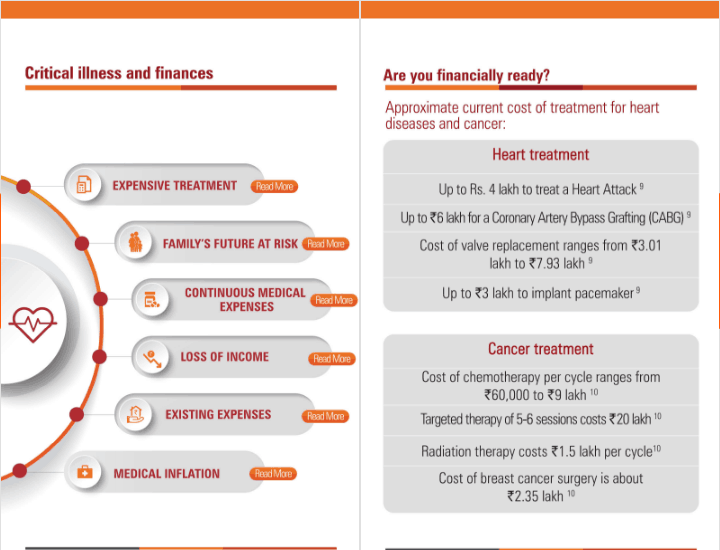 Yes the treatment costs are covered under Mediclaim Policies, but here the concern is Income replacement too. If diagnosed at early stages there are full chances of recovery, but the kind of medical hassles one requires to go through in the complete treatment, leaves a little room to keep working efficiently (During the treatment)and one may have to go on complete rest for some months, which will impact the cash flow situation in the family.
Does these Cancer care Plans helps in Income replacement? Let's see
Every time I hear news about some person getting treated of some major illness, I review my health insurance policy and also my savings. Whatever surplus I have in my bank account goes into some investment at that time, to support me in future. You may call me finicky, but this is how I am.
(Read: Would your Financial Plan survive serious Illness?)
And on my review of health policies, sometimes I find some interesting products. Cancer care Plans are something which I have heard of many times but did not go into the depth of it. This time I tried to figure out what the product is like and how it works.
Cancer care plans – Concept and Features
As the name suggests Cancer care plans are meant specifically for cancer patients. Just Like critical Illness policies, it pays lump sum money (depends on sum assured) on diagnosis of the disease. The claim does not depend on the cost of treatment like in the health insurance policies.
But unlike Critical Illness Policies, Cancer care Plans does not wait for Specific Severity to pay the claim.
It works in 2 steps. Pays 25% of the sum assured on the detection at early stage, and if the cancer goes severe and turns into major illness, then pays the remaining portion of the sum assured. The second part of major illness may sound like a Critical Illness Plan. But the interesting part is that in cancer care plans, if the claim at first stage is passed, then the Future Premiums will be waived and the Policy will continue as it is. This is called Waiver of Premium benefit.
Another interesting Feature of these cancer care plans is the Income benefit. On detection of major disease and if opted for, company will pay 1% of Sum assured per month for next few years, over and above the Lump sum payment of the remaining Sum assured. This Monthly payment will continue even in the case of Insured dies due to this disease.
There is one more feature of Incremental Sum assured, where 10% of the basic sum assured is added into the total sum assured on every policy anniversary up to maximum of 200% of Sum assured. This will continue till the Sum assured doubles or policy maturity or policy gets claimed at early stage detection of cancer, whichever is earlier
The features of almost all the Cancer care Plans are the same. However there are some minor differences, which I have pointed out in the comparison below.
Cancer care plans comparison – HDFC cancer care, LIC Cancer care and ICICI Cancer care
| | | | |
| --- | --- | --- | --- |
| Features | HDFC Cancer Care | ICICI Cancer/Heart Care$ | LIC Cancer Care |
| Min Entry age | 18 years | 18 years | 20 years |
| Max Entry age | 65 years | 65 years | 65 years |
| Min Policy Term | 10 years | 5 years | 10 years |
| Max Policy term | 20 years | 40 years | 30 years |
| Min Sum assured | 10 lakh | 2 lakh | 10 lakh |
| Max Sum assured | 40 lakh | 50 lakh | 50 lakh |
| Maximum Maturity age | 75 years | 75 years | 75 years |
| Survival period | 7 days | 0 days | 7 days |
| Waiver of Premium* | Yes (For first 3 years) | Yes ( for full term) | Yes (For first 3 years) |
| Income benefit** | Yes(In Platinum Variant) for 5 years | Yes ( For next 5 years) | Yes ( for next 10 years) |
| Pre Policy Medical | No | No | |
| Incremental Sum assured | Yes(In gold variant) | Yes | Yes |
| Waiting Period# | 180 Days | 180 days | 180 days |
| Hospital Cash benefit | No | Yes | No |
*On detection of cancer at Early stage; **Optional (to be opted at the time of buying the policy); #NO benefits payable if diagnosed or symptoms occurred in waiting period ; $ ICICI Policy also covers Heart problems along with Cancer
How Cancer Care Plans differ from Critical Illness Policies?
The main difference is that cancer care plans are meant for specific disease where as Critical Illness cover many other illness too. Other differences are as below:
Critical Illness policy works only in diseases with specific severity, but in Cancer care plans 25% of sum assured is paid on the detection of early stage cancer.
The Income benefit feature and waiver of premium s are hardly seen in critical illness policies, which is one of major attraction in the cancer care plans.
Survival period is generally 30 days in critical illness policies
(Read: All about Critical Illness Policies)
Should you Buy Cancer care Plan?
When it is important to have insurance cover for all major risks, you have to understand that it is impossible to be insured of all possible risks. Some risks need to be managed with own personal financial management.
(Read: Review your Health Insurance Portfolio)
Insurance companies make profit out of fear and probabilities. If there is high probability of every second person to be diagnosed with cancer, then this would not be a profit making venture for the Insurer. Likelihood of the event should be a minimum enough for the company to sell their products and make profit out of it.
But what we see around is also a Reality. We all understand how the quality of the environment is deteriorating day by day and how we are spoiling our health.
No one wants to get sick, but some things are not in your control.
Where I am convinced of the features of cancer care plans, there I also know that it only covers cancer. Critical Illness Plans have a wider coverage, but the specific severity clause is the major deterrent in those.
Though I feel that everyone should buy this policy, but again I also know that you have other important areas to look in your life. You can't have Insurance for everything. Those who are exposed to polluted environment, work in a specified sector which exposes them to this risky disease, or having a family history, may immediately buy this cover.
(Read: How much health insurance cover might be enough?)
And others may Increase their health insurance cover, work on the budgeting part, review the adequacy of the Investments keeping in mind their long and short term goals, and may buy the cancer care plan if all is set at backend. Its not a Must buy like a Health plan, but also not a "may be ignored" like Critical Illness policy.
Do read the policy conditions before buying. Basic comparison of Some Popular policies like HDFC Cancer care, LIC cancer care and ICICI cancer care, has been shared above.