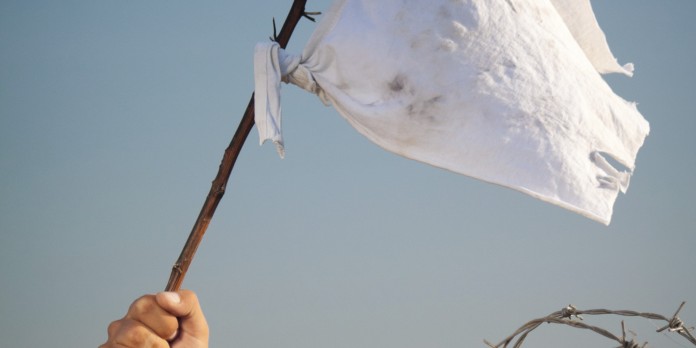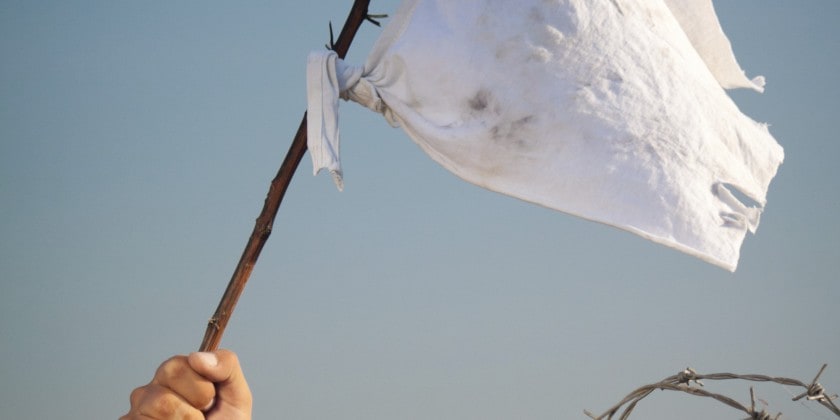 When Ankur started his first job, on the advice of one of his colleagues he bought one LIC endowment plan. The basic purpose of buying that plan was to save tax and also some investment for long term.
Now after few years when he was reviewing his investments, he was not sure if he's invested in the right product or not. His tax saving is being taken care of by his EPF contribution and Home loan premiums, thus, this policy does not contribute to any tax saving investments. Neither this policy suits him from Insurance perspective; since he feels that insurance cover is minuscule as compared to his requirement.
His confusion was from the Investment perspective angle. He was told at the time of investment that it would give him some guaranteed and safe returns and will make his money double on maturity. Now this statement is still in his mind, which is a reason for confusion that "Should he surrender LIC Policy or not?"
You also must have some Endowment policies with you, which actually are being serviced from Investment planning angle only. But are they worth continuing? Did you ever evaluate them, as to if they are actually serving the purpose and generating enough returns or expected to generate enough returns as per your expectations? Would surrendering the policy and investing the proceeds somewhere else be wiser or you should continue with the plan as it is, until maturity.
Let's try and answer the question Should you surrender LIC Policy, by taking an example of LIC Jeevan Anand.
(Also Read: Is the claim settlement ratio really important while selecting life insurance policy?)
Mostly endowment plans work in a similar way. You invest a calculated premium which is based on your Age, sum assured and term opted for, and on maturity, you will get Sum Assured plus all vested simple reversionary bonus plus final additional bonus (If any). These bonuses depend on the performance of Corporation and distributed as per management's discretion, and it's not guaranteed.
While evaluating the policy, you need to have following details with you:
Your policy Surrender value ( with all vested bonuses)
Term left before maturity
Expected maturity value of your product ( As per past bonuses)
Alternate product where you'll invest the surrender value
Expected Returns from that product.
To Surrender LIC Policy or not – Let's understand this with two real-life cases:
Gaurav (name changed) bought LIC Jeevan Anand for a Sum assured of Rs 400000, with an annual premium of Rs 27340. The policy was started in Sept 2013, till date he's paid 3 premiums (Policy is in 3rd Year). Premium paying term is 18 years, and policy term is 61 years.
He wanted to review the Policy from an Investment perspective as he got a decent Life insurance cover from Term Plan. He wants to know if he surrender LIC policy or continues with it.
How to get LIC policy surrender value?
Lic policies (endowment) attains surrender value only after payment of at least 3 annual premiums. It comes in 2 forms – Guaranteed surrender value and Special Surrender value. Surrender value factors are mentioned in policy feature details which help in getting tentative Idea, but it's better to have an exact calculation in place by asking for Surrender quote from the LIC Office.
As per LIC Jeevan Anand surrender value terms – "The policy may be surrendered after it has been in force for 3 years or more. The guaranteed surrender value is 30% of the basic premiums paid excluding the first year's premium. Any extra premium(s) paid and premium(s) towards Accident Benefit are also excluded. In practice, the Corporation will pay a Special Surrender Value – which is either equal to or more than the Guaranteed Surrender Value."
Gaurav enquired about surrender quotes from LIC office, but he could not get any since the policy is yet to complete 3 years. Before 3 years, endowment plans don't generate any surrender value. So we considered the value as ZERO for our analysis.
(Also Read: Tax implications when you discontinue life insurance policy)
How to calculate the maturity value of LIC Jeevan Anand?
As per the policy features, Survival benefit would be Sum assured together with an accrued bonus.
To get the expected maturity value of the plan, we used the bonus data as available on the insurer's website. http://www.licindia.in/Customer-Services/Bonus-Information . As per these details, the bonus declared in LIC Jeevan Anand (for 18 years term policy) in past 3 years was in the range of 44-45 per thousand. Thus, what the policy has been earning in the form of the bonus was Rs 18000 per year, and it's assumed that same will continue in future too.
This means on maturity what he can expect to get was Rs 400000 (Sum assured) + Rs 18000*18 (Simple Reversionary bonus for 18 years term). Total comes out to be Rs 724000.
By calculating the maturity amount with Premium payments, annual returns come out to be 3.92%.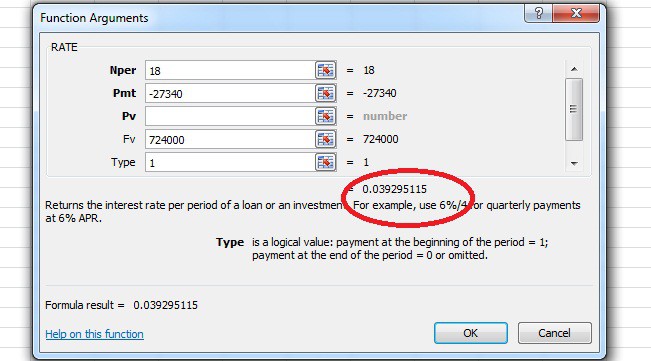 Of course looking at annual returns, continuing the plan does not make sense, but still to decide on to surrender LIC policy, one needs to look at the alternative available and expected returns from the same.
In this case, there's no surrender value available, so whatever has paid is a total loss at this moment. But forgetting that if Gaurav starts investing the annual premium in some Hybrid fund with the expectation of 10% per annum return, then after 15 years he'd be having Rs 9.55 lakh. Even @8% he will have Rs 8 lakh with him.
Equity Investments do have the potential to generate such returns, but one has to be ready for Short-term volatility.
So it makes more sense for Gaurav to forget Rs 82020 paid as premiums till date and divert the annual savings to a better product.
Case 2 – LIC Jeevan Anand
Annual Premium – Rs 3249
Sum Assured – Rs 100000
Premium Paid – 16
Premium paying term – 30 years
Policy Term – 80 years
Surrender value as per Surrender quote is Rs 36713/-. Total Premium paid till now is Rs 51984/-.
Expected maturity value at 48-49 per thousand bonus as per http://www.licindia.in/Customer-Services/Bonus-Information, comes out to be Rs 247000 ( Rs 1 lakh SA plus Rs 1.47 lakh Bonus). This brings the annual return to 5.47%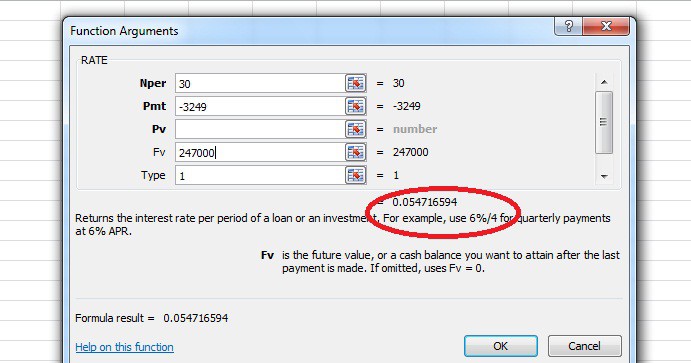 Now again, if you look just at percentage return then you may feel that one should be out of such product. But we need to look at the other side too, as what if we surrender and invest the surrender value and future premiums in a product which is expected to generate 8-10% of the annual return.
In this case, if we invest Rs 36713 and future annual premiums of Rs 3249, somewhere for 14 years term then @10% maturity value would be Rs 239397/-, lesser than what is expected from the policy itself.
So in this case mathematically, surrendering the plan may not make much of difference.
Should you surrender LIC Policy?
They say buying life insurance contract is a long-term commitment and should not be looked at from short-term viewpoint. I totally agree with the statement and this is why buying the same and continuing the same needs to be supported by long-term requirements and inflation rate.
(Read: Were you sold what was told?)
"WHY" is very important to answer before getting into any policy. If it is for Insurance then it should be having decent insurance coverage, enough for your financial dependents in case any eventuality strikes. If the purpose is an investment, then the expected return should beat inflation and generate some positive real returns.
This needs to be considered every time you review your investments. Sometimes, you have every reason to buy that product in the beginning, but over a period of time, it may not fit into your overall requirement and financial plan. So rather than clinging to it with a point of view of losing money if surrendered, it needs to be reviewed in detail – feature-wise and requirement-wise.
Every product you have should fit into the Big picture and help you achieve your financial goals comfortably. LIC policies are something which one feels comfortable to continue with, but when in the review it looks like a complete waste of money, then it's wise to surrender the same and move ahead with better suitable products.
How to Surrender LIC Policy?
Visit the LIC Branch Office with the Policy bond. I have experienced that only the branch from where the policy was bought is to be visited for this purpose s no other branch will entertain this request.
Ask for the surrender form or you may Download-LIC-Policy-Surrender-Form-No.5074 form from here. The formats keep on changing, so it is better to ask the form from the branch itself.
To surrender LIC Policy you also have to submit the Photo ID proof like aadhar card or Pan card, along with a canceled cheque copy having your name printed on it.
On completion of formalities, the money will be credited to your account in 7-10 days time.
Hope you find the article on surrender LIC policy useful. Do share your comments and questions in the comments section below.