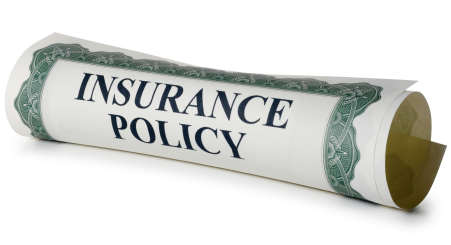 Like every novice investor, Sahil was also of the view that to save for tax benefit he needs to buy insurance policy. But since he did not know which policy will suit his requirement, he believed what his banker told him and bought two policies – one a normal unit-linked insurance plan (ULIP) and other a pension plan.
When he received the insurance policy document after few days, he thought he should verify the policy details and understand a bit more about it. He called up his dad who referred him to his friend, who is a financial planner.
The first thing financial planner told Sahil is that he should ask for clarification on the investment products before investing rather than after putting his money. Not many products are like insurance policies where a 15-day free look period is provided to withdraw the policy.
After having a brief discussion on what insurance technically is meant for and why and when one should buy it, the financial planner opened the insurance policy document to explain the important points which one should read to understand.
5 important things to read in Life Insurance Policy document-
– Check out the Proposal form
Every insurance policy document carries the copy of the proposal form that insured has filled and signed. In most of the cases the insured only signs the form and details are filled up by the sales person.
Before going ahead with the understanding of insurance policy document, the first thing an insured should do is to check the copy of the form and read each and every detail that is filled. Policy is issued based on the age, health and lifestyle. It is very important that the correct information is filled up in the form.
Most of the time while explaining the policy benefits, prospect was told that the policy is single premium but eventually it comes out to be regular premium.Sometimes a Pension plan was sold, by explaining features of ULIP.
– Premium discontinuance
It is also told that policy benefits will not be impacted even if insured miss out paying few of the premiums. To confirm what was told is correct, insured should go through clause of premium discontinuance, which is now standardized in all kind of ULIP policies.
According to Premium discontinuance clause, if insured doesn't pay regular premiums in first five years, then after completion of grace period, life cover and rider cover shall cease and policy fund value will be moved to a discontinued fund account after deduction of discontinuation charges. In discontinued account, policy fund will be charged with 0.5% of fund management expenses and will earn a minimum guarantee rate of savings bank account of State bank of India.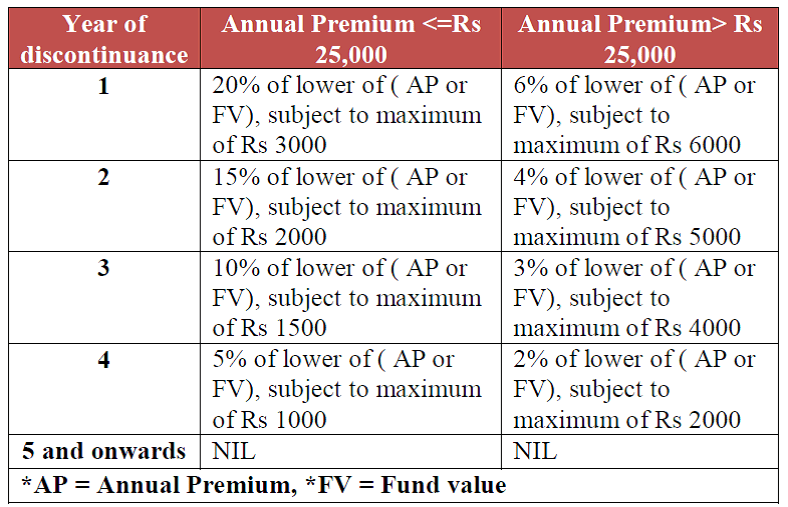 However the policy can be revived with in a period of two years of discontinuation and before completion of first five years. Once revived, all the discontinued charges will be added back into the fund value.
– Charges
The next thing which insured needs to know about is charges associated with the policy. There are different kinds of charges like policy allocation charge, administration charge, fund management charge, and so on. Along with these there are mortality charges also, which depend on the insurance cover and age of the Insured. Insured have to have understanding of how these charges will impact the policy. Allocation charges are levied on the policy premium upfront and balance is invested in the investment fund. All other charges get deducted on regular basis from units or otherwise.
Now to have an actual understanding of the charges, one should look at the policy illustration based on insured's age and the type of plan. This illustration is also attached in the insurance policy document along with the proposal form. It shows you the exact charges amount based on policy returns assumption of four per cent and eight per cent. This will also show you the service tax amount which is a part of your premium payment. The purpose of illustration is to show the complete working of the Policy.
– Investment Fund
The next thing an insured needs to look into a ULIP insurance policy is the investment fund. While explaining the benefits of the policy to the prospect, most insurance agents or bankers tells or shows past return of aggressive investment fund. But since they themselves are conservative and thus are afraid of market movements they put investment fund into conservative allocation which doesn't justify the basis on which policy was sold. Insured should be aware of his exposure to which asset class and understand the risk and returns specifications.
– Coverage
Next, insured should look at the policy term, premium payment term and sum assured. Does it match with sales pitch of the product? Do note that the sum assured of the policy should be at least 10 times of the premium amount to qualify it for tax benefits under Section 80C and also to make the surrender or maturity proceeds tax free under Section 10(10d).
Now a days TDS gets deducted out of taxable policies, so insured should be aware that he needs to pay tax on surrender or maturity proceeds.
Now Since Sahil has one pension plan too, so he needs to understand that working of pension plan is different. Unlike normal investment ULIP plan, in pension policy one cannot withdraw the complete policy proceeds.
The insured has to compulsorily buy immediate annuity plan or single premium deferred annuity plan from the discontinued policy fund, surrender or maturity proceeds. Also that pension plan does give tax benefit u/s 80CCC at the time of investment, but the pension amount received will be taxable in the hands of Investor.
Conclusion:
It is wise to read out the clauses mentioned in the Insurance policy document as this is the contract which you have with Insurance company. Understanding of these clause is important so you can cross check with the sales pitch of the agent and find out if this policy really suits your requirement or not. If not you can take back the Premium payment by surrendering the policy in 15 days free look period.
This article by me was originally published in Business Standard.