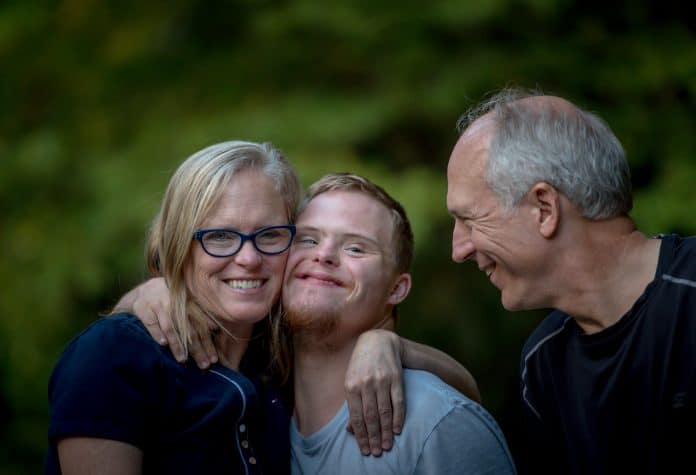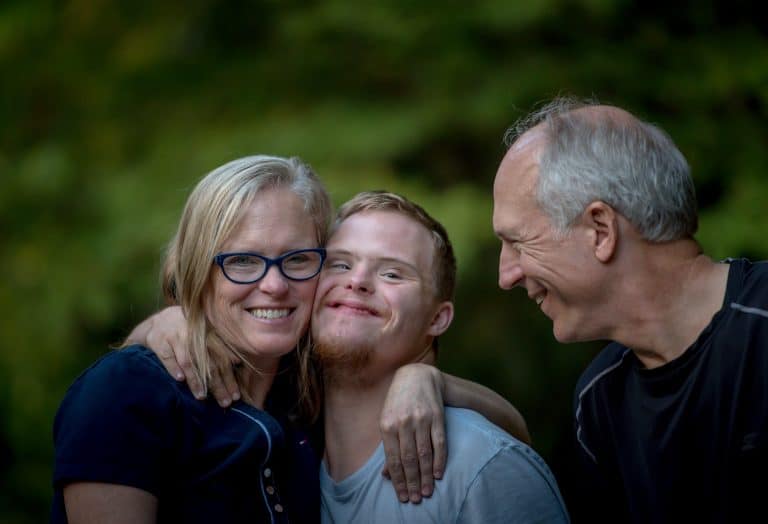 Mr Rajeev Sethi is 75 now and is the father of a special needs child. But it's only now that he realized the importance of legal guardianship. Mr.Sethis' career involved travel across various countries, and he eventually decided to settle in Australia.
His son, age 45 now, suffering from cerebral palsy had also been travelling along with him. Now Mr. Sethi feels the need to return to India, to settle down with relatives around.
Since he had not been in India very often he was not aware of the rules and regulations on banking etc. in India. When he went to the bank to open a savings account for his son he was asked to furnish a legal guardianship certificate.
Many parents with special children over the age of 18 face a similar problem. The concept of legal guardianship is still unknown to them, in spite of their having lived in India all their life
In yet another incident a father has been paralyzed for last 3 years. He had numerous properties in his name. There was no action on them because he is unable to think, talk or act.
In a discussion with a team of legal experts, it was concluded that the legal guardianship can resolve the issue.
Who will be legal guardian and what law permits is a matter of further discussion?
These kinds of cases show that legal guardianship is very important for many situations. For a special needs family legal guardianship comes much earlier in life. Let us understand the further details about obtaining the legal guardianship:
What is Legal Guardianship?
There can be different situations in life when an individual is incapacitated. It could be due to disability at birth or early in life or due to an accident. The person with disabilities then is unable to make any decisions.
Law provides another person can be appointed as a guardian for taking decisions on behalf of the Person with Disability (PWD). The appointed guardian can manage the personal as well as financial affairs.
The Guardian not only assumes the responsibility for care and protection for the person for whom he/she is appointed as a legal guardian but also takes all legal decisions for him/her.
Types of Legal Guardianship –
There are three major kinds of legal guardianship –
Natural – A natural guardianship is one where no legal provision is required as it falls by birth. Parents are termed as the natural guardians of their child until the child reaches the age of legal maturity i.e. 18 years.
Guardian Appointed By Court – Individuals (with no parents alive), who are incapacitated by birth, accident or any other eventuality and unable to take responsible decisions, need a guardian. The courts have the power to appoint the guardian who can take decisions on the individual's behalf.
Testamentary Guardian – When a guardian is appointed under the provision of Will then it is termed as testamentary guardianship. This type of guardianship is mostly seen in case of minor children. The appointed guardian manages the child's affairs within the limits set in the Will.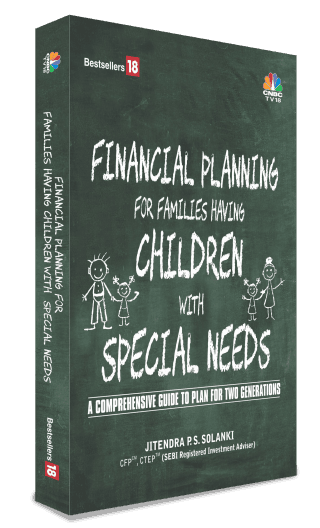 Where Is legal Guardianship Required?
A legal guardianship is primarily needed to maintain financial and personal decision on the PWDs behalf. Some of the financial decisions where which will require legal guardian:
Managing Bank Accounts– Opening a bank account, managing transactions in existing account or any other decision
Investments– Any investment like mutual funds, small savings accounts, shares, bonds, debentures and any securities in the financial market. Much like a guardian is required for investing in name of a minor, after 18 years of age legal guardian will be required to invest in name of a disabled.
For Loans or Concessions– There are many concessions which are available from the government like rail or air travel to a person with disabilities. Then there are many schemes of loans which are provided at concessional rates to a family with special needs. All these benefits can be availed by a legal guardian in name of special needs dependent.
There will be other situations where the need for legal guardian will arise. After 18 years of age, only a legal guardian is allowed to make any financial decisions as mentioned above.
Who can be a legal guardian?
There are certain rules which have been laid down for a person to become a legal guardian. The person applying for legal guardian has to be a citizen of India and more than 18 years of age.
In absence of parents or legal heirs, anyone concerned with the welfare of the special needs individual can apply for a legal guardianship.
How to Apply and Rules?
The National Trust is a government initiative to assist families having a person with Autism, Cerebral Palsy, Mental Retardation and Multiple Disabilities.
The organization has set up Local Level Committees (LLCs) in every region across the country to help families apply for legal guardianship. The application has to be submitted to these LLCs in your location.
Wherever LLCs are not present or disability is outside purview of National Trust, the application for legal guardianship has to be submitted directly to the office of Sub Divisional Magistrate, in the prescribed format.
After analyzing the application, the appointment of a legal guardian is confirmed to the concerned person. In some difficult cases like disability from accidents, the petition in the court may have to be filed to get the required legal guardianship.
Once the legal guardian is appointed, the details of property and assets managed have to be furnished to the national trust LLCs at frequent intervals.
One of the rules states that every year within three months of the closing of the financial year, these details have to be submitted.
Various rules and regulations along with prescribed formats for a legal guardianship has been described here:
http://www.thenationaltrust.gov.in/content/innerpage/constitution.php
Conclusion:
The role of a legal guardian is of utmost care. With a disabled individual, any decision will impact the future. Who should be that guardian who can fit in a parent's shoes needs to be identified? Seek the help of professionals if you are not well aware of the procedure or the legalities involved.
This article is written by Mr Jitendra Solanki. He is an expert and authored a book on the issues related to Financial Planning for the families having special needs children, the Only book in India on this subject. The article is by Invitation.