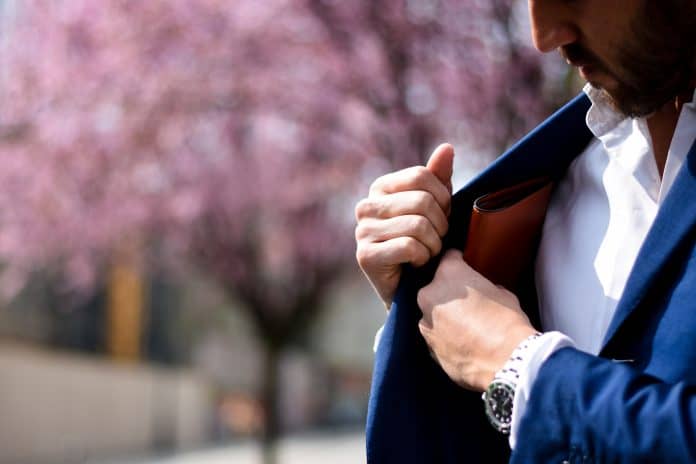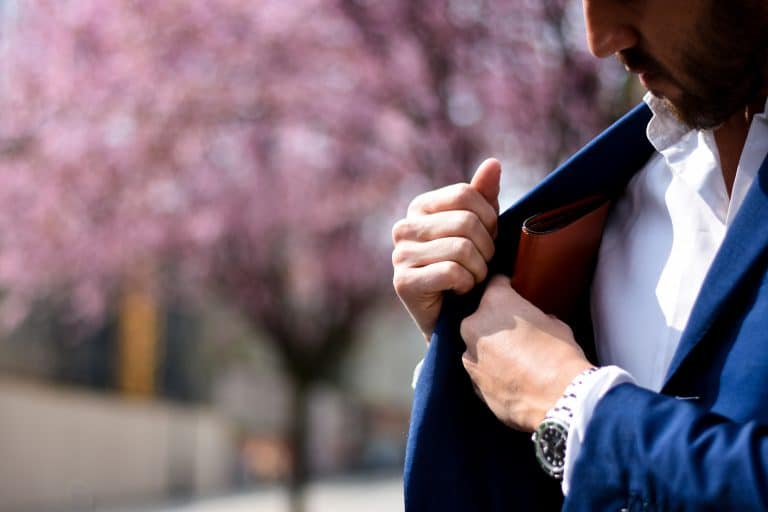 Apollo Munich Health Insurance has announced its new product with the name Apollo Munich Health Wallet. The Product looks like the extended version of Apollo Munich Optima Restore, the most popular product of the company.
The name Health wallet itself tells that it is something where your money is going to be stored, which you may use for your spending on health-related expenses. Just like many other online shopping sites offer their wallets to keep the money for further purchase or to expedite the refunds.
Apollo Munich health wallet is a bit different. First, it can be bought Offline and second it pays interest on the wallet money @6% per annum compounded annually. Which if not used in a year will be carried forward and slowly results into a Big corpus which can be termed as Health fund by you for your Routine health-related expenses.
In This article, I will explain How Apollo Munich health wallet works, the reserve benefit in health wallet, the other basic features and try to figure out if this is something one should consider or not.
Apollo Munich Health Wallet- in Brief
Apollo Munich Health wallet is an extended version of Apollo Munich Optima Restore. The extension is in the form of Health wallet. The Insurer calls it Reserve Benefit.
The reserve benefit is fixed and depends on the Sum assured you have opted for. It comes in Multiples of Rs 5000 and ranges to Rs 25000. This reserve benefit will be charged to your premium and will be deposited in a health wallet where you will get Interest @6% p.a.
Why am I saying "charged to you", if it is a benefit is a reason I call it an extended version of Optima Restore. The features of Apollo Munich health wallet is more or less similar with to that of Apollo Munich Optima Restore with a few exotic changes, but the extra premium they charge in health wallet is the one that goes into reserve benefit.
Below is the calculation of premium for both of the products for an Individual with 40 years of age

You may very well see the difference in premium is more or less the same as reserve benefit.
What is the benefit of this reserve?
This is mainly to take care of your Out of Pocket expenses which no health insurance policy generally covers. Like OPD expenses, diagnostic tests, non-allopathic treatments, Purchase of medicines, vaccinations, dental expenses, spectacles, contact lenses, a medical device like blood pressure, sugar monitors etc.
The accrued reserve benefit may also be used to pay 50% of the renewal premium post 5 continuous renewals.
The amount that is carried forward also earns 6% bonus at the time of renewal
The below table shows the basic working of the reserve benefit.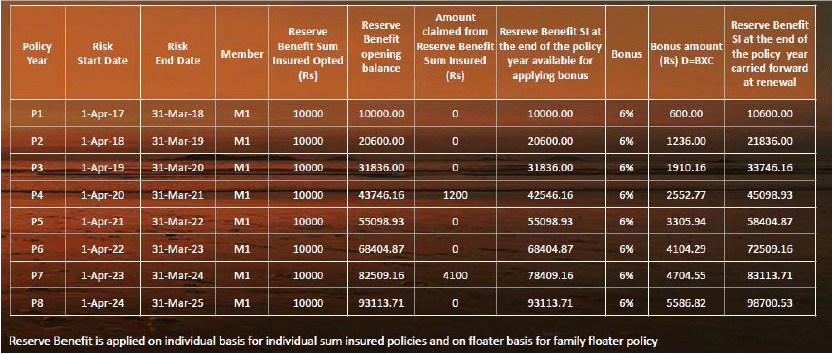 In case of cancellation or health wallet policy is not renewed, the reserve benefit at the end of the year would be available for next 12 months from the date of cancellation or expiry.
Apollo Munich Health wallet – Other Basic Features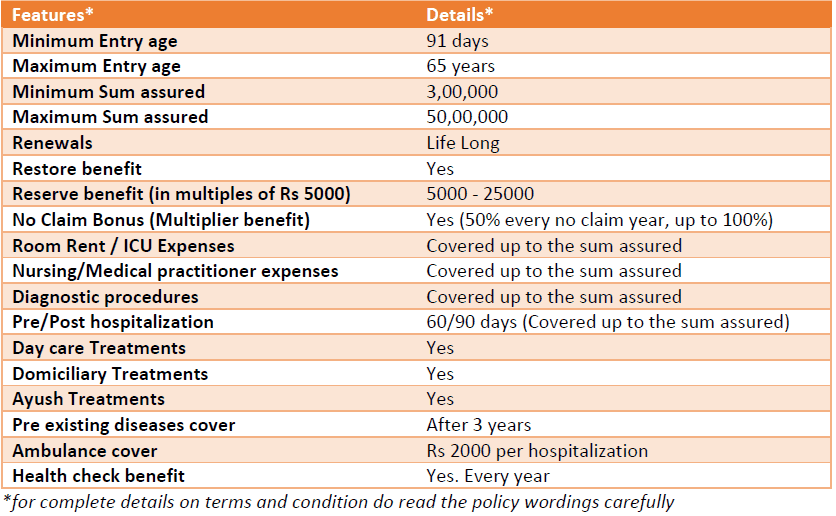 (Read: What is Restore benefit in Apollo Munich insurance?)
Apollo Munich Health wallet – Special features:
Deductibles: If you already have a health cover, then also you may opt for Apollo Munich health wallet with the deductible feature as available in the super top-up policies. Opting for this feature means comparing with Apollo Munich Optima super plus reserve benefit. The deductible options in Apollo Munich Health wallet can be 2,3,5 and 10 lakh
(Read: what is a deductible and how Apollo super optima works) 
Worldwide coverage: The policy has worldwide coverage for the conditions first manifested during overseas travel. This means that health wallet cannot be termed as a replacement of Travel Policy. The maximum cover in this feature is Rs 20 lakh.
Optional Critical Illness advantage: The Insured may opt for critical Illness benefit provided the base sum assured is Rs 10 lakh or above. This is different because it covers the Planned treatment abroad of listed illness, and also covers travel and accommodation costs. But since this is about critical Illness so one should be aware of the limitations of a Critical Illness policy.
Pre-policy health Check – In this specific policy, Apollo Munich has done away with pre-policy health check-up up to the age of 55 years. Only Telephonic medical underwriting will happen. This is not the case if you opt for Critical illness rider.
Apollo Munich Health Wallet – Should you buy?
I am totally in favor of a Health fund. While doing retirement planning for my clients I make sure that they should save enough towards the health costs too along with the basic lifestyle expenses.
The way health care costs are going up, these OPD expenses, Preventive diagnostic tests, and medicines will be going to cost bomb going forward and thus provisioning towards them along with the hospitalization expenses is a must.
(Read: Would your financial plan survive serious illness?)
Now the question is do you want to do it yourself or through your health insurer. Going with health insurer may give you one more benefit of Higher tax saving u/s 80D.
Buying Apollo Munich Health wallet you pay a higher premium of which part will go into reserve benefit which you can claim for your health-related spending, but the high premium means high tax saving, as the maximum limit for a non-senior citizen to claim for health insurance premium is Rs 25000.
But in this case, be ready to face hassles of claiming the health-related expenses every now and then from your Insurer. Alternatively, you can claim for either major expenses or let the money accumulate and set off your annual premium payments with the reserve amount.
If you ask me, I am in favor of having the highest possible health cover by adding the base policy, plus Super top up and keep my health in check by regularly getting a Preventive health check done. And all this covers my Section 80D requirements. And for health fund, I also have a habit of saving 🙂
You have to decide what suits you the best.
Hope you find the Review on Apollo Munich Health wallet useful. Help your friends take wise decisions by sharing this.