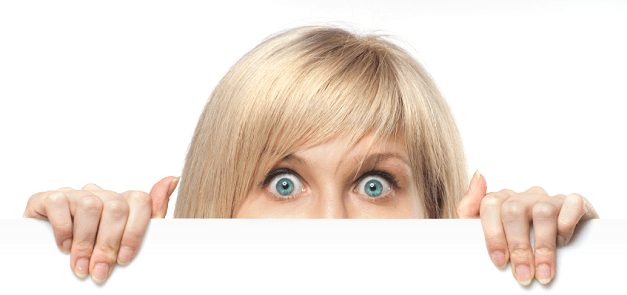 I have mixed emotions towards retirement. Where I feel excitement for the days when I don't have to work to earn my livelihood and I can do whatever I actually want to do, I am also afraid as to what if I could not be able to save enough to take care of my expenses in those days, what if some unplanned expenses cropped up at that time which takes away most of my savings and hit my retirement plan.
Retirement is actually a very sensitive subject, but for most of the people out there it is not so important. Many feels that it is quite far, others feel that they are saving enough in EPF, PPF and also the gratuity they will receive will take care of this goal, and some are of the opinion that they have other important goals to take care of like Own house, Children education, marriage, vacations etc. For them time to live life is now and who's seen what's tomorrow have in store. (Also Read- How much is enough to retire in India?)
Suresh (67) was also of the same opinion. He used to work with a Semi government organization and had a secured pensionable job. He used part of his EPF balance towards education and marriage of his Kids, part towards own house building.
He did have quite a few investments in bank and Corporate Fixed deposits and also had few LIC policies, which collectively provided decent amount on his retirement. He's also fond of traveling and which he continued even after Retirement. In fact, now he's on travel 4 times a year instead of 2 when he was in Job.
But last week when I met him at one Investor awareness seminar he looked quite worried about his finances and retirement plan. He told me that something is not going right. He's finding difficult to live a comfortable life with this pension amount. I told him to show me his retirement plan, but he did not have one. So we decided to have a discussion on his cash flow after the session gets over.
As he did not have any financial plan and no idea/records of his spending structure, so it was quite difficult for me to figure out what went wrong. But while discussing with him, I pointed to some of the spendings which might be the cause of his current situation. Here's a list of those.
Also Check- Early Retirement- Things to Plan for Beyond Money
5 expenses that can derail your retirement plan
1. Gifts and Loans:
The first day when he got his Gratuity cheque, he was approached by his banking relationship manager with some "suitable" investments scheme for his money's growth. None of the schemes were related to Annuity or monthly income as he felt that monthly income requirement will be taken care of by his pension amount.
As Suresh was not eligible to get the insurance cover and also this will lessen the chance of policy getting issued, so the best advice that Bank manager could give was to Gift policy to his grandchildren for there "Secured" future.
Gifting to grandchildren has always been an emotional subject, and thus Suresh bought 3 policies separately for 3 grandchildren, having each of them insured in policies. Now he's paying a premium every year for those.
After 2 years, he gifted Rs 10 lakh to his son for down payment of his new house. In the same year, one of his relatives asked for some monetary help which was difficult for him to refuse.
Today, his son has moved to Australia and settled over there. The new house that was bought 5 years back is on sale and the close Relative has not yet paid back the money.
2. New purchases and Repairs :
The second year of his retirement he bought a new car, which is 6 years old now and is demanding replacement again as last year car broke down on the highway while Suresh was on his quarterly outing. He spent a huge sum on the repairs. As car was quite old so he did not get much from Insurance Company.
With the quantum of funds at disposal, last Diwali he changed his furniture, bought new LED TV and other gadgets. Annual house whitewash and some repairs every alternate year also required a good amount.(Also Read Retirement Planning case Study)
3. Festivals:
In India festival expenses normally gets increased when your daughters get married. Many families have a culture of gifting something or other on every festival to daughter and her in-laws. Frequent family get-togethers, Marriages, and many such kinds of occasions also stress your finances. 3 years back the daughter got married, last year she was blessed with a son, so Suresh's been on the spree of gifting for the last 3 years.
4. Travel:
Leisure Travel was one of the dreams of Suresh after retirement. He wanted to see every nook and corner of India and with the ease of cash flow he was not bothered about the spending and increased the frequency of travel from 2 (before retirement) to 4 now, without paying heed to the impact on the overall financial position. This no doubt is one of the reasons along with others that his finances are feeling pressures.
5. Medical:
Last year his wife was diagnosed with a heart problem and had to undergo angioplasty. He himself is diabetic and has high cholesterol. Though the medical expenses did not bother him as being an ex-government employee he is covered under the government-sponsored medical program and almost 100% of his medical spending gets reimbursed.
But Just imagine if he was retired from the private job, expenses on angioplasty kind of treatments would have been covered under Medical insurance, but what about OPD charges, Regular and preventive medicines expenses, health checkup charges etc. All these collectively would surely ruin anyone's financial savings.
It was clearly visible from this list that some of these spendings are emotional and some are uncertain, some are avoidable and some are necessary.
Like 4 times travel a year could have been avoided. Buying new furniture, TV could have been postponed. Investing in the name of grandchildren and thus parting away with one's personal savings was an emotional thing.
The whole problem was in not having a proper structure of spending.
Suresh never followed a budgeting approach. He worked on "as and when" philosophy and due to lack of proper direction on goals, investments, spending he's spent more than 50% of his entire savings corpus and now finding difficulty in managing in the limited pension amount. (Read: Financial planning does not work in bits and pieces)
But from this case, it is also noticeable that such kind of expenses like of Gifts, loans, festivals, medical etc. can crop up anytime and if the finances are not in order then slowly these spending will put a big dent in one's financial savings.
And when we talk of retirement we are talking about those years when there would be no monthly income, everything has to be arranged from the limited savings and thus prudence, caution, and care is required. (Read: is there a financial plan for retirees too?)
Conclusion:
While calculating savings required for a retirement plan, you should have a clear idea of your current monthly spending, add the expected annual expenses like on birthdays, festivals, travel etc., add the expected non-frequent expenditure to it like car replacement, new furniture/gadgets purchase, house whitewash etc.
You may also add up 10-15% to your retirement spending goal to cover up unexpected spending. Follow a strict budget before and after Retirement. In fact, make budgeting an integral part of your financial lives.
For Suresh, it has become imperative to come up with the detailed breakup of his spending and savings, and for you, it's better to learn from Suresh's experience and start planning for retirement at the earliest. (Also Read: Be aware of your spending pattern)
Expect the unexpected and plan for everything that you can foresee. Don't let your retirement plan derail due to unplanned uncertainties.