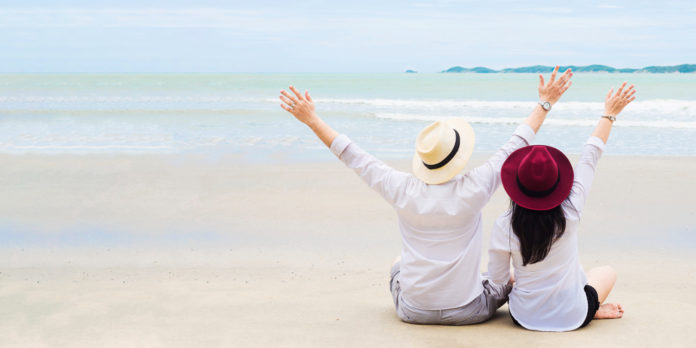 After years of working, saving, and investing, you have reached the stage where you are thinking about early retirement. Most likely you are in your late 30s or early 40s and are planning to retire in a few years from now.
The Popularity of the new concept naming FIRE (Financial Independence Retire Early), makes you quite impatient to wait till your 60th birthday to follow your dreams:
Work for a cause that you always cared for.
Go back to your village or hometown and relax.
Start an innovative business.
Spend more time with family and friends.
Travel to every nook and corner of the world.
Play golf or bridge or take up an adventure sport.
Most importantly, you are excited about the day when you will be deciding your schedule. You will not be controlled by the rat race that is an unending loop of 9-to-5 existence.
You have this confidence because your investments have paid handsomely and now you can plan big resting on your laurels. You think that you have enough for a lifetime.
But retiring is not only about having a retirement corpus. (Also Read- Is Rs.1 Crore enough to retire in India?)
Non-financial aspects of retiring – yes, it is a process, and not an event – has received far less attention.
There is much more to retirement – from lifestyle changes to attitudinal changes – that you need to prepare for. (Also Read: Why is Retirement considered to be the Most Important Goal?)
Retirement can be a transition that can be challenging or exciting, depending on what you intend to do with it.
In this article, we present some of the non-financial aspects that would help you retire early in a well-rounded manner.
Planning an Early Retirement in India:
Post Retirement Game Plan
Everyone assumes that either the retiree has already figured it out or will do so as they have no dearth of time.
After all, how difficult can retirement be?
If you do not have a game plan for your retirement and think you can figure it out as you go, then you are in for a rude shock. Once complacency sets in, which is quite normal, one starts to procrastinate most decisions.
If you do not believe, then look at the too-relaxed-to-wake-up attitude of many people when they have a long weekend. Many do not bother to take a shower, let alone plan something exciting for the day.
Also Check: Bucketing Strategy to Manage Post Retirement Income flow
Life is Not a Switch
Unlike a photo album, life does not occur in bits and pieces. It flows like a stream where each moment may decide what would happen next. You have the choice to make each moment count.
If you do not read books on diverse subjects today, you cannot start reading them from the next day of retirement. Similarly, if you do not play chess or bridge with friends, then you cannot gather people suddenly to play with you.
Retirement is not like flipping a light switch to turn the lights on or off. Habits are not formed in a day and take years to form. So, if you do not have a hobby that keeps you excited now, then you will get bored soon. (Also Read: 21 Good Money Habits for a Great Financial Life)
Cultivating hobbies takes time, patience, and mastering the skill over years. You may start something today with excitement but over time may lose interest in it. Therefore, start pursuing multiple activities that challenge your mental faculties and you may zero in on a couple of them before the D-day.
Do Not Take Retirement Lightly
Retirement is a major life adjustment, and you must treat it like one.
If you are married, then recall the days and weeks after the wedding ceremonies were over and all relatives have gone back. It is now the smallest of details and minutest of quirks that will be noticed.
If you are used to getting morning tea in the bed, then you might not get it. Or if you are used to long morning runs, then you might miss more than a few of them. These may seem inconsequential while reading but can trigger irritation in most people.
Early Retirement would require you to make similar adjustments daily. You will:
not meet people on the way to the office and your desk/cubicle.
not get the chance to chat with most of your friends, as they are still working.
not have the excitement that comes from challenging goals at work.
not have the same precedence in family affairs – from breakfast to dinner. Now you are at 'at home' and someone else still has their office or school.
be expected to contribute more to household chores – which you never expected or did earlier.
Also Check- This is why your retirement plan may fail!
Retirement And Couples
Retirement can and has proved to be tough for couples. Because this is a major transition in their lives, both must be patient and supportive.
Even if you did not like or agreed with everything your spouse said, you had the chance to divert your thoughts away at work. But now you will be under the same roof with your life partner 24×7 and that can be unnerving for many couples.
If you have not started working with your life partner on shared interests and hobbies. Or, if you have no clue how to help them in routine work, then brace yourselves for shocks.
The differences may increase as their expectations from you would change with your retirement. Divorce among seniors has been on the rise in a conservative society like India.
Create an Identity Beyond Job Role
The biggest change that retirement would bring is a loss of identity. There would be no one who would seek your advice or permission. For most people, their public identity is defined by their job role and organization.
After being in a position of power, this loss can be scary.
To overcome the imminent identity crises, you must start today to build an identity beyond your job role.
Engaging in social and public life is one way to do so. Find a cause that is closer to your heart, connects you to people, and where you can spend a little time each week. As you move further, start increasing your sphere of influence.
By harnessing your passions today, you can start making an effort to make it your work. This way you will never work for money sooner rather than later, In other words, you can retire early.
Having a purposeful retirement is the only way that can make it more meaningful while giving you a new identity.
Be Mindful
Being mindful of the transition is the only way to accept it and find ways to shine through it. Mindfulness is not something that you can switch on one day and can find clarity. Being mindful is a process and requires deliberate efforts every day. Read: Focus is No Longer Enough – You need Mindfulness
Once you 'retire', even family members start treating you differently. It would be most difficult to make them understand, let alone convince them, why you left your high-paying job.
Being mindful & methodical, practicing meditation, and reading on diverse subjects – especially philosophy and psychology – can bring you the clarity, equanimity, and conviction to cancel the noise and follow through.
Start Today
All the points that we discussed above will require you to start working towards your retirement from today. Whether it is finding a hobby, re-kindling your passion, finding a cause, or reinventing yourself.
If you postpone it until after retirement, then the habit of procrastination would have cemented by then.
What you do today, tomorrow, and every day till your retirement would start defining you. Moreover, it will control how you behave, work, and react post-retirement.
Bottom Line
Financial Independence & early retirement is something that you should be eager to look forward to. But make sure that you are clear that retiring does not mean the end of an active life or even earning money. It simply means the transition that you are no longer in the rat race and will follow your passion at your own pace. Read More: Financial Independence- How easy to achieve and by when it is Possible?
Legendary investor Warren Buffet put it eloquently, when he says, "No CEO has it better; I truly do feel like tap dancing to work every day."
What he means is that he is working on something that he truly loves. In that sense, he probably retired long back in the 1980s or 1990s when he stopped going to work for money. He goes to the Berkshire Hathaway office to follow his passion.