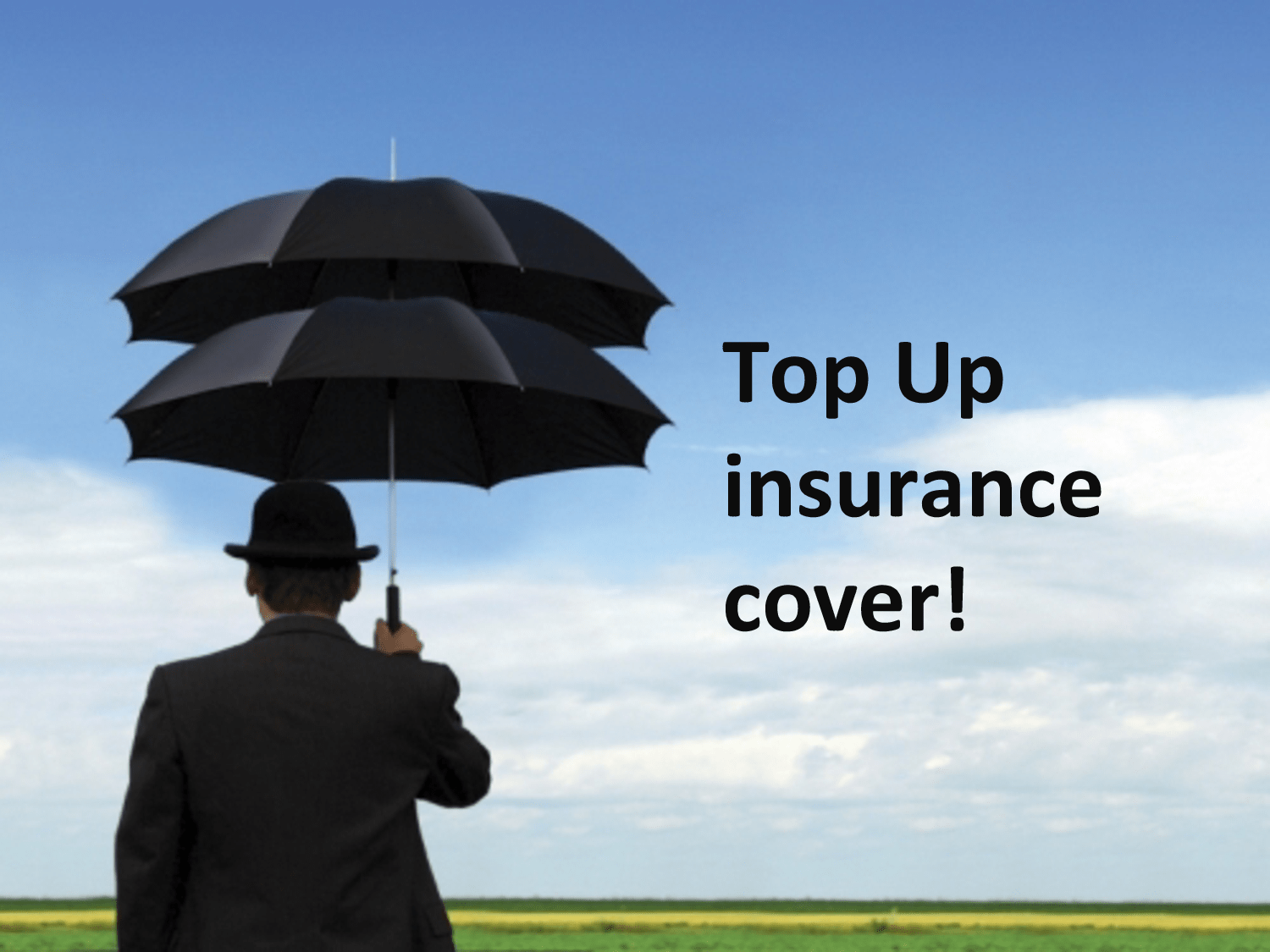 Often people realize the importance of having adequate health insurance cover after getting into medical emergency. Even after knowing how fast medical costs are rising and its effect on personal finances you ignore this aspect. Same happened with Nitish (name changed), who came to me with reference of a common friend.
Nitish understands the importance of having a separate health insurance policy in addition to employer provided cover, but kept on ignoring this important aspect. Since employer was not charging anything extra to cover parents in the same policy, he did not buy separate cover for them also and added their name in the employer coverage.
Last year his father had to undergo a heart surgery with treatment cost of around 3.5 lakh and he found it to be easily manageable under the existing Rs 3 lakh policy from employer. But unfortunately in the same year his spouse also met with an accident and had to undergo a surgery which cost around Rs 2 lakh, so in total he had to shell out Rs 2.5 lakh from his savings. As Nitish had recently bought one flat on EMI so he was juggling with his cash flows. To cover up the hospital expenses he swiped his credit card and also borrowed some amount from his friends. His wife was working as a lecturer in college but due to this accident she was advised to be on bed rest for next few months. This took further toll on family's cash flow, as this complete period fell under leave without pay.
Emergency can strike anyone anytime. It's just how prepared are you to face that situation which matters the most. In the above case Nitish was lacking on few fronts like not having adequate health insurance coverage for self and family, not even was having a personal accident cover, neither had he had enough emergency fund with him. (Read : How much health insurance coverage should you buy)
After looking into nitish's situation, besides the basics on Budgeting and cash flow management, we had a detailed discussion on Top up / Super Top up health insurance plans which I found to be cost effective answer to his health insurance requirement, till the time he gets his cash flow in order.
What is a Top up health insurance Plan?
Basically top up health insurance plans are for reimbursement of medical expenses beyond a certain limit and meant for a single illness. These are like regular health insurance policy but get triggered in only after exhaustion of a particular threshold limit also called as deductible.
Top up plans works like a cost sharing model, where insurance company has defined a particular amount which you have to bear in every claim from your own pocket and balance if any will be taken care by insurer up to maximum sum assured bought.
For e.g. If a top up health insurance has 5 lakh of sum assured with 3 lakh of deductible, this means that for any single claim you have to bear 3 lakh yourself and rest upto Rs 5 lakh will be borne by insurer. But if the claim amount is less than Rs 3 lakh then Top up health insurance will not get triggered and the complete amount will have to be paid by insured himself.
Deductible in top up health insurance plan means the minimum amount which insured has to borne himself or get it settled from existing insurance cover, which can also be employer provided cover.
Top up health insurance plans comes in different variants having different deductibles which ranges from 2 lakh to 5 lakh and Sum assured ranges from 3 lakh to 15 lakh.
Both your regular health insurance plan and top up insurance can be claimed together for single hospitalization if the expenses are coming out to be more than the deductible amount.
Let's understand this with an example of Nitish:
If nitish was having a top up plan with Rs 3 lakh as deductible then the excess amount of Rs 0.5 lakh of first claim can be taken care by top up policy.
Though for next claim i.e. of his spouse's surgery this top up would not be kicked in since the expenses are less than 3 lakh which is below the threshold limit and thus have to be borne out of own pocket.
In Top up insurance plans deductible applies to every claim.
To answer situation when there are multiple claims, there is one variant of TOP up health insurance plan which is called as SUPER TOP up health insurance plan. Let's understand it more.
What is Super TOP up health Insurance Plan?
Super Top up health insurance plan works almost like top up health insurance plan, but the basic difference is that, in case of top up policy, the deductible applies per hospitalization or claim and in case of Super top up deductible is per policy year.
This means that super top up activation is not limited to single hospitalization but it takes into account the total of all claims made in a policy year. Once the total hospitalization expenses exceed the deductible in a single year, the rest of the expenses if any will be taken care by Super top up health insurance plan
Let's have the same example again by assuming that nitish was having super top up plan of Rs 5 lakh with deductible of Rs 3 lakh.
In this situation, both of the claims would have been settled under Super top up plan. As the deductible amount applies per policy year, so in nitish's case the deductible was taken care by employer provided policy and was completely finished off in the first claim, now for the balance of the first claim and also for the future claims up to Rs 5 lakh in a policy year will be taken care by super top up plan.
Super Top up plans are available with United India Insurance and HDFC Ergo
Advantages of buying Top up or Super Top up health insurance plans:
Buying top up plans is the economical way to enhance your health insurance cover. Buying 2 policies separately will prove costly but buying a basic cover with top up plan is a cost effective.
You can buy these plans even if you don't have any health insurance coverage with you. But keep in mind the deductible clause.
This will help in enhancing coverage for those corporate employees who have the basic cover in place under a group plan by employer. Though depending always on employer is not advisable but still having adequate coverage is more important.
These plans comes in Individual and family floater versions. In some plans you can cover your parents along with.
The features and conditions are like regular health insurance plans thus you may not find difficulty in comprehending the clauses.
Some companies waive off the conditions of waiting periods if there's already a basic insurance policy from any company in place and being serviced for a specified time period
Premium paid under these plans are eligible for tax deduction u/s 80D.
The first step in any financial planning exercise is to arrange for a backup in the form of emergency funding and adequate insurance coverage, so that if anything adverse happens the savings should not be hampered.
(Also Read : Do i need health Insurance?)
Health problems can be recurring. If not insured adequately it may dent your personal finances very badly. Though from convenience perspective it is always better to have a decent cover in a single plan which keeps on increasing with no claim bonuses, still if there are more members dependent on a single policy which reduces the average sum assured per member, it is better to enhance the cover with top up or super top up health insurance.
Hope this article was useful. How do you find top up health insurance plan? do share your views