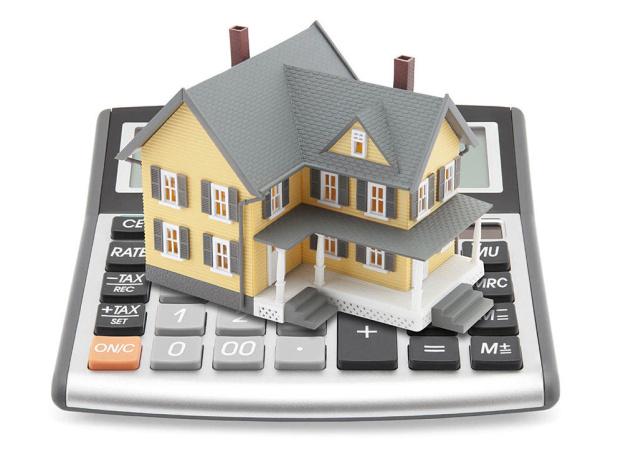 Understanding taxation on real estate transactions is very important so one can do the necessary tax planning and save the maximum possible capital gains tax on the sale of the property. Real estate is surrounded by many income tax provisions. Starting from buying of property, keeping and maintaining the same and continues till selling it out.
This article is related to the taxation aspects related to the sale of the property with special reference to sections 54, 54EC, and 54F of the income tax act.
Taxation aspects related to buying real estate on loan have been covered in my earlier article on Housing loans. Taxation on let out property come under the tax provision of "Income from house property". There's nothing called tax free in real estate 🙂
Provisions to save capital gains tax on sale of property defined under section 54, 54EC and 54F of income tax act.
According to these sections, how much tax you have to pay on profits earned from a real estate sale, depends on 2 things:
Type of property like Residential, Commercial or Plot/Land
The holding period of the same.
Let's start with the second point first i.e. holding period of the property. If you have held the said property for less than 3 years (2 years w.e.f FY 2017-18) before selling it out then the gain/loss that you have earned will be termed as Short-term capital gain. And if the holding period is 3years (2 years w.e.f Fy 2017-18) or more then it will be Long term capital gain.
In the case of short-term capital gain, there's no option to save capital gains tax on sale of property. The complete capital gain amount will be added to your income and you will be taxed as per the income tax slab you will fall into. Provisions of Section 54, 54EC and 54F of income tax apply only to the long-term capital gains tax on sale of property.
The type of property you have transacted into also impact the taxation aspects. Section 54 provisions apply to the residential property, section 54F to non-residential and 54EC to all kind of properties. Let's go through these ones by one:
Section 54: Income tax provision under section 54 applies only to long-term capital gains i.e. capital gains booked after holding period of 3 2 years or more and that too only on Residential property. Section 54 says that you can save capital gains tax on sale of property which should be residential housing, by reinvesting the capital gain amount into another Residential property. Further, you also have following options available with you:
a) You can buy the new residential property in next 2 years from the date of sale of existing property.
b) You can construct a new residential house in next 3 years from the date of sale of existing property.
c) You may also buy any residential property even before 1 year from the date of sale of existing property.
d) If you need some time to buy the new house property, then you have to deposit the Capital gain amount into Capital Gain Account Scheme. These are special bank accounts meant for parking of capital gains till the time the new property has not bought. You have to open this account and deposit the amount before the due date of filing of income tax return for the financial year in which gains have been booked.
Also, note that the time period of the deposit should not exceed 2/3 years as explained under points a) and b) above.
Let's understand these provisions with an example:
Rajan sold one Residential property on 01/11/2014 for Rs 50 lakh and earned an indexed long-term capital gain of Rs 10 lakh. What are the options available to him to save capital gain tax on sale of property?
( Read: what is indexation and how it works in capital gain computation)
Rajan has 3 options available to him – One he may buy another residential house property for Rs 10 lakh or more before 31/10/2016, the second option is to construct a residential property before 31/10/2017, and the third option is to buy Capital gain bonds within next 6 months.
Section 54F: This section is meant for long-term capital gains from sale of property other than Residential. Plot/Land, the commercial property comes under this. As per section 54F, you can save capital gains tax on sale of property (non-residential) using following provisions:
a) You have to invest the complete sale proceeds in a residential property. Unlike as in section 54 where you have to invest only Capital gain amount.
b) If you don't invest complete proceeds then you will get an exemption on prorate basis, with the calculation as Amount invested*Long term Capital gains/Net consideration
c) You can invest in any manner as mentioned in section 54 above.
Section 54EC: This section applies to all kind of properties. If you don't want to buy another residential property as per conditions laid down in section 54 and 54F, but still want to save capital gain tax on sale of property (residential or non-residential), then you may also buy specified Capital gain bonds available under section 54EC, worth the capital gain of the transaction.                       The notified bonds under this scheme are of Rural Electrification Corporation (REC) and National Highways Authority of India (NHAI). The maximum limit one can invest in these bonds in a financial year is Rs 50 lakh. These bonds have to be purchased within 6 months of transfer of property. ( Read: Are Capital gain Bonds worth buying?)
Save capital gains tax on sale of property – Important points to keep in mind
You have to buy only residential property to save tax on capital gains arising out of sale of any other property. Means you cannot buy land or commercial property to save capital gains tax.
You can hold only one more property other than the new residential property when claiming under section 54F. Though no such condition is there in section 54.
You cannot sell the new residential property within first 3 years after acquisition.
Conclusion:
Buying Real estate has always been one of the parameters of success in today's world. But with lack of understanding and no planning, you could end up in a financial mess. Tax planning is an integrated part of financial planning. So whatever you do financially, you should also consider the tax aspects related to it.
Real estate is a costly asset class not only at the time of buying but also while maintaining and selling. Understanding section 54, 54EC and 54F of income tax act is very important so you don't make mistakes of investing the long-term capital gains from the sale of property in the wrong manner and end up paying heavy taxes.
Hope you find the article useful.
Do you have any question on saving capital gains tax on sale of property? Feel free to ask in the comments section below.