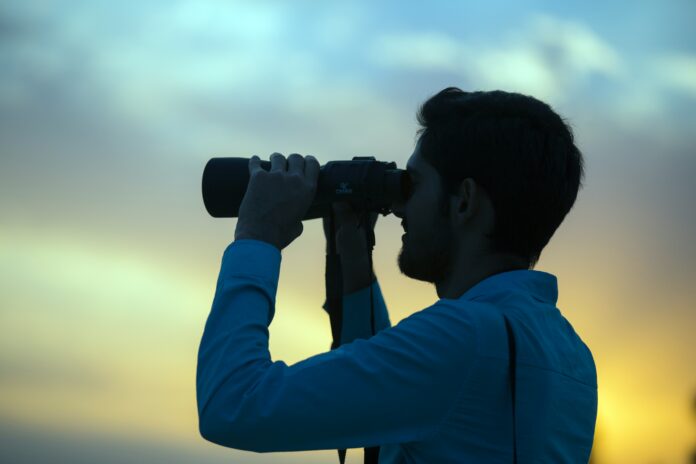 Few days back , Mr. Sidharth, an NRI from Singapore posted a question on my article "Financial Advisor in India", that since NRI requirements may be different from Resident Indians, then should one need a special Financial Advisor? And if yes, what should be the parameters to select the Right financial advisor for NRI.
He said though I look like a good enough planner for his financial management, still sitting out of the country, he is a bit skeptical. He wanted to understand from me that if I was him, what would be the Parameters i would go with to select the right financial advisor.
This was an interesting question , and since no one has ever asked me this way, I had to give it a thought. I mean, i always came from the adviser side but this time i thought from an investor side. ( Read: Financial Planning for NRIs in India – Common Mistakes)
Since it is not going to be a one line or One Para answer, I thought of writing a detailed article on this subject.
How to Select the Right Financial advisor for NRIs?
To start with, NRIs need to understand that their requirements may not be that different, but the complexity comes from their presence in a different country.
In fact, if you talk about complexity these days even resident Indians want to explore the opportunities around the world. Yes, when you live in one country and like to invest and plan for the goals in different countries then you need to be aware of the rules of both the lands, which sometimes looks complex, but this is what professionals are for, to simplify things for your benefit.
While selecting a Right Financial advisor for NRIs, first and foremost you need to be sure of your goals and your goal should not be to earn the "best returns". And once you are clear on this you may look at the pointers mentioned below to do the further filtering.
SEBI Registered Investment Advisors :
First and Very Important Parameter is the Advisor should be under some Regulation and in India should be SEBI registered investment adviser plus you should be offered a Fee Only Advisory Service.
And with Advisor I specifically mean the one you are dealing with. Not the company, but the Person. The company employees may help you with good servicing, as this is where good management comes into play, but for advice, you should talk to one person.
Employees keep shifting for better career and salary opportunities, but you don't want your finances to be discussed and worked out again with a new person. This is the main reason you do not like dealing with Banks and Big Investment Houses, and what's the point if you don't receive personalized advice and adviser in the Individual or Small corporate firms too.
Why Fee Only Service? – First is that this is a Regulatory Requirement for Advisory services.. Second, this will keep your advisor on toes and never let him/her compromise with the service delivery.
You may think that Fee only may prove to be costly for you, or you may get convinced by your adviser/sales person not to go with fee only, but being an NRI you can always look around in your country where the rules and regulations are so strong and all good advisors work on the Fee only model. (Read: How do Financial Advisors Charge Fees in India?)
There is a saying – Honesty never comes cheap, but in investment advisory, fees will not cost you high, as ultimately all the costs come out from the Investment management only. You can either pay from your cash flow or tell the adviser to take it from the Investment portfolio, without bothering your cash flow.
And with Fee only, you need not be worried about the Biases in advice. (Read: Fee Only Financial Planners in India – Everything you need to know)
2. Integrity with Openness and Transparency
See, Integrity, Honesty etc. are some very important parameters but you will get to know about these features only when you start dealing with a person. On the first call or in the initial months every person would look honest to you. I mean, sales people know how to present themselves 🙂
What I would like as a client would be an openness and transparency in the discussion.
When someone shares his/her limitations, that is where one is accepting that no one knows everything. If the advisor says that he has expertise on everything and can give all the products to you, then it may sound like a department store seller to me, and I would like to avoid that person.
Expert is the one who knows that he does not know.
Also, the one who tries to convince you with past returns or high returns, it's a clear RED FLAG. However, you may ask such a question to the person and observe the transparency and openness.
Discuss about the process, past experiences, other client profiles, challenges etc.
3. Who will be the Advisor?
Will you be treated by a Doctor or Junior Resident or Compounder? You should know whom you are talking to. I mean, in case of doctors, you get treatment from doctors, and in case of lawyers also you deal with specific trained and experienced lawyers.
But in case of financial advisory it normally happens that you are dealing with the Team member and not the Planner himself. This is fine, as long as the team member is equally qualified and experienced like the chief planner himself.
This is where SEBI has also laid down the condition on the Registered advisers that their client facing team members should also have a certain years of experience and specific qualifications.
Like either you will go to a Private clinic or to hospitals, you get to meet equally qualified doctors with different specializations. But, unfortunately in the case of Financial advisory anyone representing your advisor also be taken as advisor, which is not good for you. Always ask who will be my Advisor.
4. Knowledge and Experience Matters, But what you need is understanding
I don't think if someone is dealing with Multiple NRIs can be a reason to select the financial advisor for NRIs. NRIs Money Management requires a deep understanding of the tax laws and investment rules in multiple countries. Unless the advisor has a specific taxation and legal team to take care of specific matters related to NRIs, I don't think it anyway matters how many NRI clients one is already dealing with. 
Information on specific products, pensions or the general matters are readily available online which any smart advisor could understand.  and now days even many AI told and Robo Advisors with AI capability can do this for you.
You can very well read blogs, many you tube channels where the finfluencers, who may not be having the experience, qualification, present some technical concepts in such an easy way that anyone may take it as advice and act on the same. But that knowledge does not make them a Go to Financial Adviser.
In my experience, in the end, any good advisor will not take the responsibility of the tax matters or investment rules in your Country of Residence. He/She will advise you to connect with Local expert.
and, As far as Indian tax and investment rules related to NRIs are concerned, every experienced advisor knows about it. Senior planners have associates like CA, Lawyer and some may even have professional contacts in your country of Residence.
That does not mean that experience doesn't matter at all. It is, provided you are dealing directly with the certified advisor and he is confident enough in the knowledge he is sharing with you.   
There is a famous saying: 'Understanding is deeper than knowledge. There are many people who know you, but just a few who really understand you.' Your banker knows you, your insurance agent knows you, your CA knows you…you need a financial advisor who understands you, and guide you at every step of your financial journey.
Conclusion:
When we talk about Financial Advisor for NRI, we are not specifically looking for Mutual funds agent or Insurance agent, we want a holistic advice on all aspects of personal finance management.
Having a Good financial Advisor by your side is very important for everyone to have a disciplined, growth and goal oriented financial life. In the case of NRIs, it becomes more important as they are dealing from a different country.
To some extent this concern has been answered by the Regulator SEBI, when they have come up with the Strict regulations on Investment advisors, which are mandatory. Still, crooks have all the ammunition and strategies to dodge the regulations and mislead the investors.
Knowledge and Information has become a Commodity. It's all how you interpret and use the information to your benefit and apply to your requirement.
The First thing that you want while sitting abroad is that you don't end up dealing with Crooks or Sellers whose ultimate target is their well being not Yours. And which is where the Fee only advisory will be beneficial to you.
Good Advisors want to build relations and take it long term , they will have a clear and transparent communication with you. They will work on a suitable investment profile rather than pitching you the best to sell you. No long term relationship works out well if one party only thinks of personal well being. It's always Mutual.
Always Remember, it's a question of your financial life. Don't go by name only. Invest time before Investing Money to have a Right Professional By your Side.