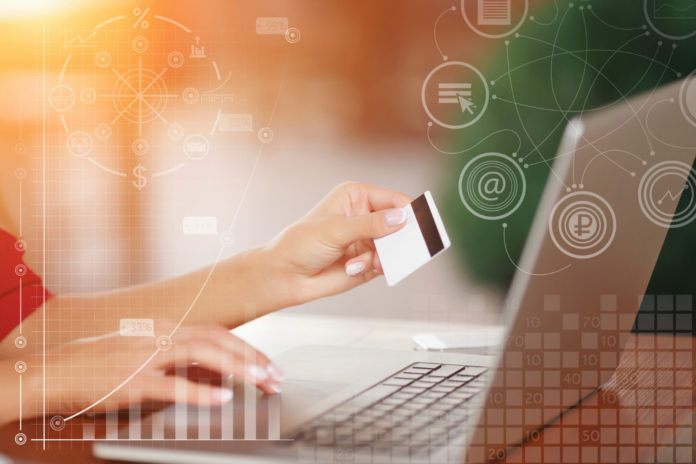 Even for those who were skeptical of online shopping till a couple of years ago, it has become a necessity now. People have come to realize that online shopping is convenient, safe, secure, and offers far more choices than physical shopping. Most importantly it can be the only way to shop for essentials in these times of restrictions on movement.
The effortless browsing, wide variety, single tap payments, raining offers make online shopping more tempting than ever. You simply need to open the app or visit the website within a few minutes you are good to go. After e-Commerce, m-Commerce, the new wave of q-Commerce (quick or instant delivery) is revolutionizing and altering customer behaviour.
But is shopping online really safe, economical, and cheap as all the apps, ads, and experts tell it is? Is it also as safe and secure as all proponents of the digital economy want us to believe?
The easy availability of options, quick payments, and instant deliveries are making people addicted to online shopping. Yes, addicted!
According to the Addiction Center, spending too much time browsing the online catalogue, overspending, and extreme craving for products are reaching tipping points among many people in the USA. They call this the buying-shopping disorder that can lead to post-purchase guilt, mood disorders, anxiety, and depression.
Similarly, the rising number of cases of cyber-crimes increasingly involves monetary and identity theft cases. According to the Security Magazine, cybercrimes also reached pandemic proportions as gullible people had to go online to conduct their affairs.
Let us see 15 tips for online shopping safety, avoiding the traps that lead us to overspend while keeping our online experience as safe and secure as possible.
Online Shopping Safety- Tips to spend less:
1. Unclutter your Mailbox
Email campaigns are one of the most effective and cheapest tools available to digital marketers. Mark unsolicited and marketing emails as spam and unsubscribe from their mailing lists. Gmail puts the unsubscribe button at the top making it simpler. As you take some time to report spam emails, your mail server would know which one to junk directly in the future.
2. Turn Off Notifications
No deal is worth your attention, so it is better to turn off notifications from sopping websites and apps. If you are expecting an email, you will check your mailbox anyway. With notifications turned off, you will reach out to your phone less and will be less likely to check shopping notifications.
3. Buying More is Not Saving More
"Buy More to Save More"
"Buy 2, get 1 Free"
"Buy 4 Now, pay 50% Less on Your Next Purchase"
These all are tactics to trigger the emotional response that is the same as "A Penny Saved is a Penny Earned." Actually, it is not. A product sells for Rs. 150/unit and there is an offer of buying 3 units at Rs. 100/unit. Obviously, you will save Rs. 50/unit on buying more.
This is a great deal if you are buying essentials that are used and consumed frequently like groceries and stationery. But for products like clothes and accessories, buying 3 units to avail of the offer, means you are SPENDING Rs. 150 more!
4. Uninstall Apps
"More apps give me more choice" is the common refrain for downloading too many of them. But more apps also mean more:
Notifications
Distraction
Offers to entice you
Avenues to spend money
You need only one or two apps from which you buy most of your monthly needs. Even for those two apps, you can install them when you need to shop, wait till the order is delivered to your satisfaction, and then uninstall them.
(Also Read: How to stick to a Budget in this Mobile Apps World?)
5. Autofill = Overspending
The autofill feature allows filling up addresses and payment details easier and quicker. Even a small delay or pause before making the final payment can help you curb overspending. Therefore, it is a good idea to not save the card and address info in apps and browsers. You may also remove all your saved payment methods from frequently visited sites and apps.
6. Budgeting Gives Control
Setting aside the designated sums in small & short FDs or a bank account without Internet banking enabled and Cards linked to it, can help you control your buying habits. Budgeting is one of the necessary and first steps in achieving financial nirvana. You can take this habit further to prudent financial planning. (Read: How Budgeting exercise would help you track your expenses?)
7. SM Detox
Social media like Facebook and Instagram are looking more and more like online malls or Haat Bazaars. Taking a day off from social media can help you put things in perspective. If you can detox for more than a couple of days, then nothing like it.
8. Let Go
The Fear Of Missing Out (FOMO) can be encashed in multiple forms – first 100 buyers to get a surprise, steal deals only for you, now or never sale, and flash deals. When you budge to these tactics, the retailers have a field day. In any case, they are either dumping their dead stock or are using you as their promotion. Always, remember if there is no product, then YOU are the product.
9. The 24-hour Rule
Just like counting in reverse and clearing the autofill, the 24-hour rule is a habit-building exercise. If you need to buy something, then add it to the cart at least 24 hours before making the final payment. If you still need it, then go ahead. Most likely, the initial frenzy for impulsive buys will fizzle out as you would get the time to rethink. (Also Read: Why Cash flow analysis is important?)
10. Don't Buy More to Save Shipping
Most online retailers offer free shipping for orders above a minimum limit. Some people who do not aggregate their buys tend to overspend with each transaction, as they try to get the benefit of free shipping. In doing so, they may add items they do not even need.
Also Check: 21 Money Mistakes to Avoid
Online Shopping Safety Tips:

Below Listed are some tips for safe online shopping.
Set Alerts:


Visit your bank branch or log in to online banking. Set message and email alerts for ALL transactions. You will not only know about suspicious activity/transactions but also about small monthly charges. Do the same for all your credit cards, PayPal, and other payment methods.

Disable International Transactions:


Most people do not travel abroad all the time. Therefore, disabling international transactions on all your cards and accounts is a good idea for online shopping safety. Today almost all cards allow enabling international transactions through their apps. You can enable them whenever you are traveling abroad or are buying something from international sites.

Two-Factor Authentication:


RBI has mandatorily asked all card companies and banks to follow two-factor authentication (2FA) for all transactions above a minimum value. This is most commonly done using the OTP (one-time-password). Your bank may use its own 2FA app or a third-party app like Google Authenticator or Microsoft Authenticator. This would serve as an important tool to make online shopping safe.

Use Credit Cards:


Whenever paying online, make a point to use credit cards. When you use a credit card and there is a fraud, the bank's funds and not your funds are blocked. It is the case if you report the fraud timely via proper channels to your card issuing bank and the card company. But in the case of online banking and debit cards, till the matter is resolved, your funds are blocked – and you may never get a refund. (Read: How to use Credit Card to your advantage?)

Use Secure Payment Gateways:


Always make online payments through a trusted payment gateway (PG). If any website or app asks to make payments directly, then you should avoid it at all costs. In many cases, such attempts are made for stealing identities and credentials. Check that the PG is secure and has a valid URL starting with HTTPS:// (S stands for secure). Moreover, you can always choose the "cash on delivery" option, if available.
In the end…
Online shopping has become a necessity now. A majority of people, especially the millennials like to shop online. But it is really important to follow a disciplined and budgeted approach while doing shopping online to avoid overspending. Also, it is equally essential to ensure that you do not become a victim of fraud or Cybercrimes. (Also Read: How Young Investors should set their financial goals?)
Hope you find the above tips useful and would help in ensuring your online shopping safety. What did we miss? Or, you would like to share your experience? Feel free to use the comments section below.