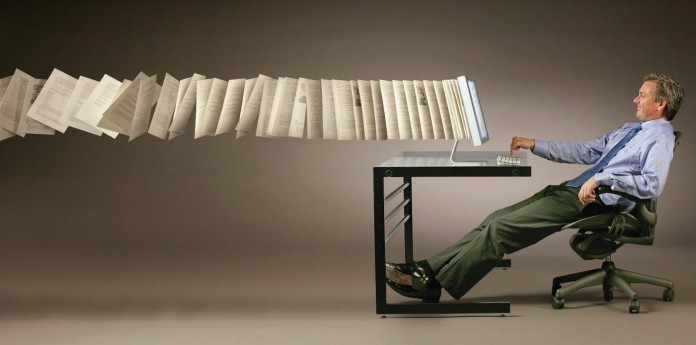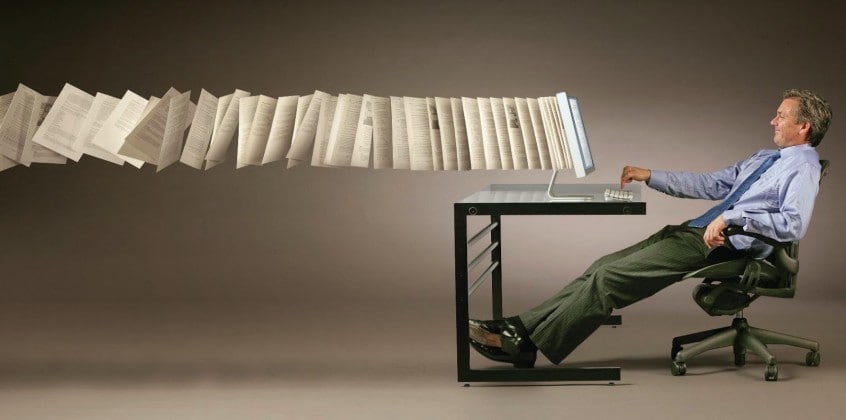 E Insurance account is soon going to become a mandatory thing while buying new insurance policies and even while renewing your existing policies. This applies to all kind of insurance policies be it Life, Health, Motor, Travel etc.
As per IRDA (Issuance of e-Insurance Policies) regulations, 2016; from 1 October 2016, most of the Insurance policies will be issued in electronic form. Electronic Insurance policies will be issued if either the sum assured or either the Sum assured or Single/Annual Premium criteria is met, as mentioned in the table below.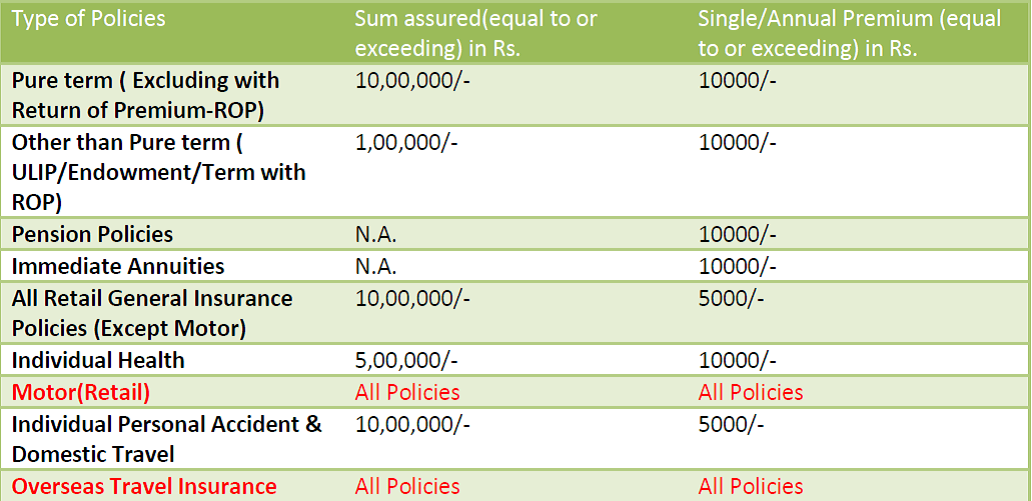 You can see in the above table that while there is a Premium or Sum Assured Criteria on most of the policies, all motor policies and overseas travel insurance have to be compulsorily issued in electronic form. Also if your existing policies satisfy the criteria above, then you may be asked to get them renewed in electronic form.
What is e-Insurance account?
In Simple words, e-insurance account is just like your Demat account. In Demat you keep your financial securities in electronic form, in e-insurance account, you will keep your Insurance policies in electronic form.
IRDA has appointed 4 Insurance repositories to open E insurance account for policy holders. These are CAMS, KARVY, NSDL, and CDSL. There was SHCIL (Stock Holding Corporation of India Limited) too, but one of their representative offices told me that they have surrendered the Repository license.
You can open E insurance account with the company of your choice. One person can have only one e-insurance account.
WHY e-insurance account? or What are the benefits of having e-insurance account?
Besides the visible cost saving benefits for Insurance companies, e-insurance account is beneficial to policyholders too.
The first and foremost benefit are the safe custody of your insurance policies. Different policies serve different requirements and to cover different risks, normally a person has 4-5 insurance policies in his name (Life, Health, Accident, Motor, Home, Travel). Sometimes under obligations or in the name of savings you accumulate lot many insurance policies.
If you have e-insurance account you need not worry about the preserving and maintaining of the Insurance documents.
– E-insurance account will preserve the policies from fire, theft, natural calamities like floods and other ways of destruction or losing of documents
– E-insurance account will create a kind of Insurance portfolio for you and give you a unified portfolio view of all insurance policies.
– NO more repeat KYCs. If you have e-insurance account and want to buy a new policy in future, you need not give any ID/Residence proof to the Insurance Company and just have to quote your e-insurance account in the proposal form.
– E-insurance account will make the management of policies much more convenient. If you need to change your address, bank details etc. you need not visit or communicate separately with different insurance houses.
– You just need to deal with your Insurance repository. Even for policy-specific requests like surrendering, claiming of policy can be done at Repository counter.
How to Open E insurance account?
Opening E insurance account is a simple process. You can download the forms from respective Insurance repository websites, fill in your details, attach the self-attested KYC proofs (Photo, Photo ID and Address Proof as prescribed) and submit it to respective company's local/head office or can also submit it to the Approved person.
Please note that having PAN card or Aadhar card is mandatory to have e-insurance account.
Approved person is the entity which is authorized to accept the e-insurance account documents on behalf of Insurance repository companies.
You may also fill the e-insurance account opening form online, take the printout, attach the documents and send it to the respective office address of the companies.
Below are the links to all Repositories to fill online forms
NSDL National Insurance Repository
CDSL Insurance repository Limited
Besides the basic details of name, address, contact details, e-insurance account opening forms will ask for your bank details too, so you can get all your Bonuses, maturity, and surrender proceeds directly in your account. So you also have to attach a canceled cheque of your bank account where you want your proceeds to be credited.
You will also have to fill in the details of Authorized Representative (AR). Authorized Representative would be the one who can operate your e-insurance account on your behalf in case of your demise or you being incapacitated.
Don't confuse this with nominee; however, AR and nominee can be the same person. AR can only operate the account but would not be able to request for any changes in the policies.
After submission of documents, it will take around 7 working days (as communicated by Repositories) to get your e-insurance account opened. You will receive your account number, welcome kit carrying information about your account along with login ID and password to access your e-insurance account at your registered address.
How to convert existing insurance Policies in electronic form?
You need to apply for the conversion of your physical Insurance documents into electronic form, through a Policy conversion form of respective Insurance repository.
Please understand that the Repositories don't have the direct power to convert your Insurance policies in electronic form. On receipt of your request, they will forward the same to the respective insurance company and it is only after getting confirmation from insurance houses, your policies will be converted.
By now as per the information from CAMS and KARVY, only life insurance policies except LIC are getting converted. You may request for other policy conversions too, but will be done only after getting approval from respective insurers, which they are not receiving as of now and whenever they receive the same the policies would be converted.
Should you open E insurance account and convert your policies in electronic form?
Well, the answer is yes. Looking at the number of benefits which this e-insurance will provide, I think it is good to have the policies in electronic form. Moreover when things would become mandatory then you will be left with no choice.
Just see how Demat has made things easy for us. We need not keep so many Share certificates with us. We purchase and sell shares electronically.
Same way, just imagine how the things would become easy when we need not handle any insurance policy in paper form, and rather than dealing with so many companies separately we would be having a single window contact. ( Also Read: Should you invest Mutual Funds through your Demat account?)
Things are changing for betterment, and this is the future. But I am not sure how easy this would be for those living in interiors of the country and are not net savvy. Digitization is fine, but digital literacy is also required.
Also, would the e-motor policy be acceptable to traffic policeman… Just thinking aloud 😉
What do you think about e-insurance account? How do you see e-insurance account will change the insurance policies management for you? Do share your opinions/ comments in the section below.