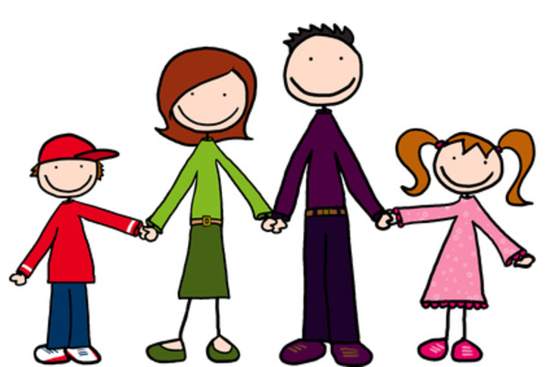 So finally you have understood the importance of Life, Health and accident Insurance. You have started saving for your Retirement and also for your children education and marriage. Today you have become so financially literate that you might not be misled by some Product agent and your life will work as per the designed Financial Plan. Isn't this you want in your life?
We want to plan and do everything in our lifetime so that in case of any unfortunate event our family should not suffer financially. But have you ever thought that whether your spouse is competent enough to handle the financial matters as you are? Will the Life Insurance proceeds be used as per your plan or some unscrupulous agent again missells your family with some avoidable product? Will your children be provided with enough amounts they can use for their education? These and many more questions are to be answered properly whenever you are making an Investment or doing some financial Transaction for your family's benefit. Here are few tips which if used in right manner can solve this problem.
Life Insurance
Let's say that you purchased an Insurance policy for the desired Sum Assured, after understanding the requirements.  You want to provide for your family expenses, Children Education and your Liabilities through life insurance proceeds in case of your demise.
Now when you have taken so much pain, you should be sure enough that the Insurance proceeds be used in the right manner. Well, in the case of Life Insurance this problem can be solved if Policy is taken under Married Women's Property Act'1874. If while purchasing policy, the proposer specifically mentions that the policy is to be purchased under MWP act, then the benefit under this policy gets automatically assigned to proposer's wife / children, as specified by proposer. Having regard to the purpose of Section 6 of the M W P Act which is to enable a man who has wife or children to make provision for their benefit by effecting an insurance on his own life, a liberal interpretation has to be allowed on the words `any married man'. Accordingly, it is permissible for a widower or a divorced man to take out a policy under the said Act for the benefit of his children.
Benefits:
When you purchase your Policy under MWP act, you are making sure that the claim amount be distributed among the mentioned beneficiary equally or unequally as specified by you.
Please understand that you cannot appoint a nominee under this policy, since nominee is the person who is just authorized to receive the amount but not use it.
You can appoint Specific beneficiary in the form of your wife or Children or Joint beneficiary with specific amounts.
The Claim amount will be held as trust and this will not be added in your estate. So Your Creditors will not have any right on it.
You can appoint Specific Trustees for claim proceeds which they will held for the benefit of beneficiaries and if permitted by the trust deed use it as per instructions.
You can appoint any corporate or bank as specific trustees.
Thus if you want your claim proceeds to be used for the benefit of your wife and children, then you can use this act for your benefit.
Health Insurance
Purchasing Health Insurance is Very Important as it will help us keep our savings by transferring the medical expenses to Insurer. You can Purchase health policy in the form of Individual or Family Floater Version. Normally people go for Floater Policy which provides the cover for the complete family and is comparatively cheaper. But in this case also, you need to be aware of what would be the fate of the policy and policy holders, if the main proposer dies. Generally, in Floater policy if the owner dies than the existing policy gets cancelled and other members will have to purchase a new policy and start afresh. And if at that time they have some pre-existing diseases, then they might be excluded for the first couple of years, when they purchase a new policy. So, proper care should be taken while purchasing health Insurance. Nowadays, there are some polices that will continue the benefits and the same policy with the eldest member available in the plan as owner. So one should go with this kind of plan. Other solution to this problem is to purchase Individual plans for every member. Though it might prove costly to start with, looking at the benefits it would be worth paying the price.
Estate Planning
This solution can solve your entire worries. No Financial Plan is complete if no proper estate planning has been done. So write a Will today itself, so that your estate which includes your assets, liabilities, Life Insurance proceeds, etc. can be distributed in the manner, you think best. Otherwise your family might have to suffer some hardships to get things in order. Through a will, you can create a 100% specific beneficiary Trust for your spouse and children separately and transfer some part of your estate to these newly created entities. This will help your family in 2 ways:
a)      When you think that your family might not be able to manage finances well, then you can appoint trustees as per your choice who you feel can help your family better.
b)      This way, you can create separate tax entities for your family members which will help in better tax Planning.
So the whole idea is to make you aware that beneficiaries of your Financial Plan for whom you are earning and saving, must be benefited as per your desire otherwise the whole effort you have done in your lifetime can go waste. When you are following Financial Planning to make life easy then do it completely.
(Also Read: All you wanted to know about the basics of estate planning)