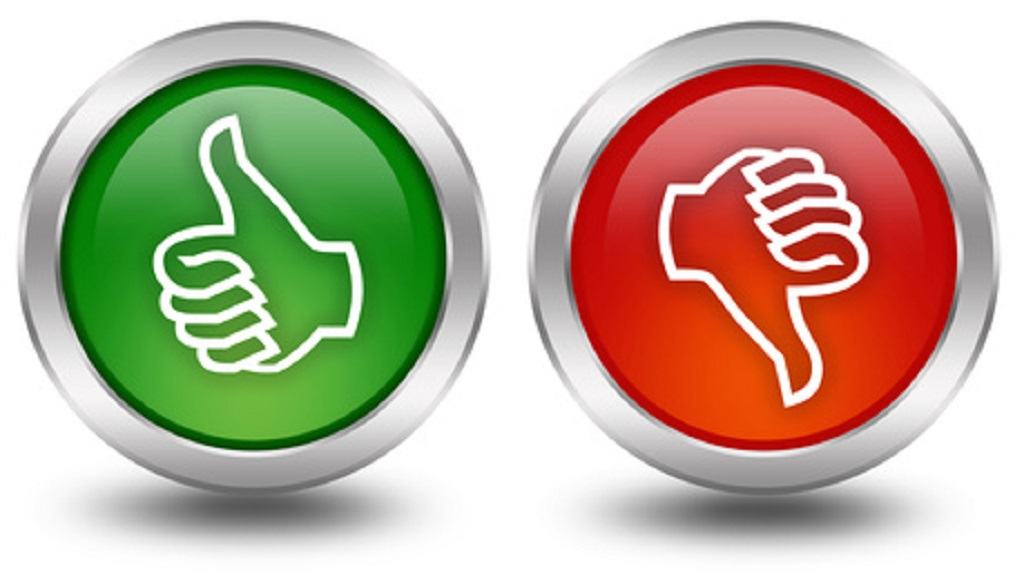 Today I will be sharing with you some simple but powerful financial planning Tips and some dos and don'ts related to your personal finance which are very easy to follow. And if followed religiously will definitely bring happiness in your finances.Sometimes in financial planning, some not-to-do things work in favor of overall portfolio and generate optimal returns.
Financial planning TIP # 1 – Chasing Returns will lead to nowhere
Normally Returns is the only thing for which people want to invest. So where should we park these days, is a very common question by common investor (Read: Ask right investment questions). That's why investor's keeps on playing with various asset classes and keeps on moving between different investments like equity, gold, debt etc. and with this attitude earns from nowhere. The Chasing return characteristic is a behavior anomaly which is present in almost every investor, and thus the search of investments which generate maximum returns end nowhere. This behavior makes your portfolio worst as you could never time the market and also many times enter in a particular investment when it is at its peak. So first things first never chase returns.
Financial Planning Tip # 2 – Don't invest under obligation
I have not found any investor in my career that's not having some investment products bought under some obligation. Be it from a friend, nephew, uncle or many other different relations. I have no problem in buying from relatives, but why under obligation, why not with a proper thought and after checking its suitability on your investment profile. To worsen it, many wants to stick with these products even after knowing that it is not a suitable product for them and the one who's sold them this product has also left the company.
Financial Planning Tip # 3 – Tax saving should be incidental to your investments.
One big mistake which investors make when they invest only for tax saving. I agree that investments of Rs 1 lakh under section 80C constitute 80% of investment for most of the Indians, that's why I consider it as most important portion in one's personal finance which needs to be handled very carefully. But tax saving should be incidental and not the major requirement of your investments. There are many investments options u/s 80C, you should select as per your long and short term goals, your risk profile and should be meant for your better future. If you look out only tax saving feature you are bound to get missold with some non-required products. Moreover when you follow basic tax planning Tips which are not even related to investments, many times you automatically multiply the returns by reducing your tax outgo. (Read : Tax planning Tips)
Financial Planning Tip # 4 – Don't Invest without a goal.
Goals give direction to your savings. It helps in deciding the tenure of your investments. Tenure will in turn guides in selecting the right asset class and asset class directs towards the type of product you should invest in. When you don't give reason to your investment or in other words don't direct your investments towards a goal, then there's very high probability you invest haphazardly. When you fix a goal with an investment product you very well know when to exit or make further entry if required.
Financial planning Tip # 5 – Deal only with fee based financial advisor
To keep your adviser unbiased towards your investment portfolio; it's always advisable to compensate him adequately. In fact it is better to deal only with fee based adviser, so his only target should be your benefit. Though "being fee based" is not the only criteria which you should judge the genuineness of your financial adviser on, but it is one of main criteria. Nowadays regulators are getting strict on financial advisers. Those who charges fees from clients has to come under another strict regulation. Thus you can be sure that the advice you are getting from your fee based investment adviser and financial planner is also being regulated. By reducing the commission on many of financial products, regulators has empowered consumers to decide on their own, what should be paid to whom and for what services? (Also read: keeping check on your financial adviser)
Financial Planning Tip # 6 – Don't Overestimate or underestimate your cash flow
With overestimating, I mean with leveraging. In an uncertain scenario, when people go so overboard on their finances with home loan, car loan , personal loan, credit card debt etc. they are actually overestimating their financial future in such an uncertain economy. I am not discouraging, but it's a fact. One should always take a holistic view of his finances, decide what is actually important to her and then allocate finances accordingly. I wonder how people manage the 20 years loan, when they could not manage their 9-5 job.
With underestimating I mean that don't always live with fear of getting everything lost someday. Don't just save; spend on your desires too. There should be a balance between your current and future needs and desires. Going on vacation is equally important as saving for retirement. But if your retirement savings are getting a hit due to your exotic vacation, than curtail other unnecessary expenses, reduce your days of vacation, go with proper budget of expenses. See, everything can be managed if you are ready to be financially planned.
Financial planning Tip # 7 – Follow a budget (Savings/Spending)
You should know where you are spending, why you are spending and how this spending will affect your financial savings and other requirements. When you are concerned on all aspects of your finances, then you should be disciplined in your expenses (which are the integral part of your cash flow) and to create that discipline follow a proper budget. A budget will help you curtail your discretionary expenses and helps in increasing the investible surplus. When you find difficulty in following a spending budget then go with savings budget. Decide on a fix percentage which you have to save every month, and manage family expenses with the balance. In nutshell this financial planning Tip is " save before spend".
Financial planning Tip # 8 – Don't Over allocate in one asset class
As discussed in Financial planning Tip #1 , if you are of the attitude of timing the market and follow the trends with the lure of making short term gains, you are bound to be over allocated on a single asset class. Your ignorance on investment planning perspective also plays a major part in this. Many people go overboard on debt by investing only in PPF, Traditional endowment insurance policies, bank FDs, as they are afraid of investing in equity and also they don't have enough money to buy real estate. Many people invest only in real estate by calling themselves risk averse and real estate as safe and growing asset class… there are so many such cases you will find in your day today life. But the mantra of investment success is in Asset allocation as per risk profile, understanding asset class and how they work and rebalancing at regular intervals.
All the financial planning tips are very basic and simple to follow. But as Rabindranath Tagore said – "Its very simple to be happy, but very difficult to be simple". Once you learn how to simplify and manage the things, your financial life will be much more happy.
Which of the above financial planning Tips, you will start following from today? Do share your views.