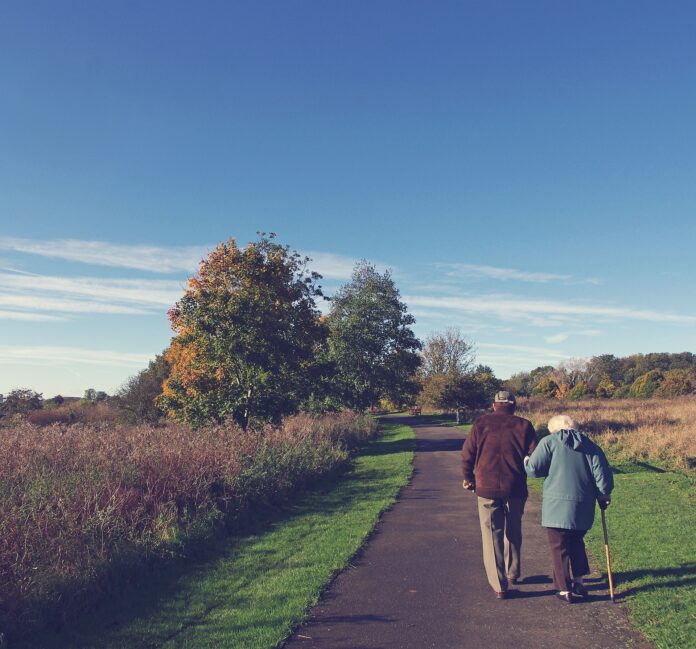 When you think of Retirement, the only thing that comes to mind is how much money you should be having so you can comfortably sail through those years when you won't be getting a regular pay check. You were told about the impact of Inflation, behaviour biases, bucketing strategies and what not on how to manage the money matters during those days.
And which is why in accumulation years, you tend to work on maximising the investment returns so to have a decent Retirement corpus with you.
But please remember, Retirement is not an event, it's a journey. If all goes well, it is expected to cover 1/3rd of your life.
And life does not require only money to make it meaningful. You have to work on many other important areas and find answers to many questions beyond Money before and after you enter into the Retirement phase.
Sachin (50) came to me with all the numbers and showed me all his investments in MFs, NPS, EPF, Real estate etc. and asked me if he can Retire Tomorrow. He was not satisfied with his Job and finding it quite difficult to continue the same. He was not even interested in finding another one. He thought whatever he has must be sufficient to lead a comfortable life going forward.
And he was right mathematically, as the assets were enough to take care of his family's basic and Lifestyle expenses, till a specific age.
But, I asked him something which he was unable to answer confidently, at that moment
What will you do, once you Retire?
I explained, right now, you have the reason to get up in the morning, you have a set routine to follow (You like it or not that's a separate matter), but Post Retirement, what will you do?
And this question applies to all, who plans for early retirement and otherwise too. (Read: Second Innings- Beyond Money)
Sachin Replied that he will live on his own pace. Would like to sleep a lot and wake up when he wants to. Will travel more. Live an easy life etc. But I could see a Question mark on his face.
I enquired further… what else? To which he got irritated…and said he will see. If he has the money, he will figure out, what would he do.
And here my point comes.
This is true that you need to retire well Financially, but Retirement Planning also involves being prepared psychologically.
The images of couple enjoying time on the beach or Playing Frisbees with kids, definitely excites and may help Insurance companies selling Pension Plans or MF houses their Mutual funds,but may not be your Reality.
You may count yourself successful in your working career but how would you call it a success in Retirement Years?
Investments in Monetary terms is fine, but are you investing enough on your health so you should not spend your Retirement savings on medical treatments only. 
Do you want to spend your old age just like your Parents? If yes, are you on the right path and if not, how different do you see yourself from them and what do you like to do…and What are your Plans?
The way Relationships are getting complicated these days, how secure do you feel with them around you? and what are you doing for the same? Who all you want to be around in those years?
How long will you Live is something no one has answer to, but how active will you be in all these years?
And many more such kind of questions one needs to have answers to.
Dr Riley Moynes, in his Ted talk spoke about 4 Phases of retirement. He has also written book on this subject with the same title.
Phase 1 – Vacation Phase – For many, this is the ideal image of the Retirement life. You Live the way you want; you spend on anything without thinking of budget, you go on Holidays, you have no Set Routine. But for Most people this phase lasts for a year or 2.
And when you start feeling "Now what?" and get bored of this "action packed life", you start missing your routine…and then come the Phase 2
Phase 2 – When you feel the Loss…Loss of Routine, Sense of identity, Relationships which was established at work, Sense of Purpose and for some it is the Loss of Power
For some, this Phase 2 can come even early.
May be just to cover the emptiness in Phase 2, one gets into activities of Phase 1, but never feel happy coz that's not what you are.
In fact, Phase 2 is the most dangerous one which I feel, we should avoid getting into and be proactive enough to think of and decide – What will you do in Retirement?
For Phase 3 and 4, I would like you to see this video
Do read the comments too.
What Can you Do in Retirement?
This is the question which everyone has to answer for themselves. You have your own likings, priorities, families, choices, Values.
The answer should come from you, not from Instagram or facebook.
Depending on the professional expertise, you may like to do some part time consulting with suitable firms. I don't know how feasible/easy it is going to be, since I have seen people not getting jobs post 50 years of age and we are talking about retirement years. But may be your skillsets are different or you try and gain now
Remember, the idea is to keep body and mind active and healthy, and finding meaning in what you do, so you get a sense of purpose and feel important.
If your relatives need your assistance in caregiving or education, you may spend time with them. In addition, you can cherry-pick a few community activities that provide social engagement and are comfortable with. Then you may seek social, environmental, or political causes or non-profit activities that promote doing good.
Sometimes the answer is right in front of you. Like For Sachin, it was in the Housing Society where he lives. He is good at Cricket, so he decides to Coach the society kids Free of Cost, to keep himself active and sane. 
See, you have to give this important topic a thought. And try and find the answers to all the important questions asked above.
Whatever age you are at, your Retirement Planning is not complete without having answers to all these questions.
Also, it is important not to ignore your Financial Planning aspect, as you won't be able to make important decisions in life, when you constantly keep worried about the market Volatility. That's why it's important to thoroughly vet your portfolio, estate plan and cash needs.
Existential exploration is almost impossible without a certain level of comfort.
So, What do you think? What will you do, once you Retire?