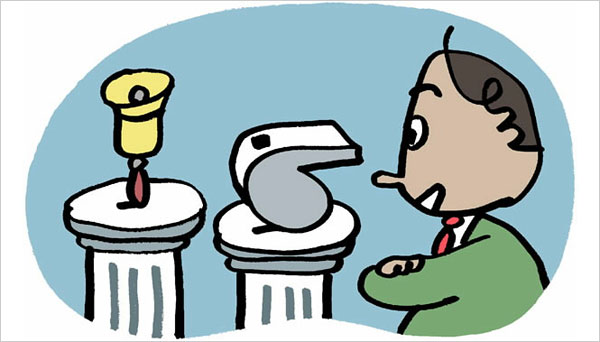 LIC has launched new LIC term plans, and one online plan LIC e term as per the new guidelines issued by IRDA. One of the new guidelines for life insurers were to follow the mortality tables of 2006-08 as per IRDA's Indian assured lives mortality 2006-2008. (Read : new guidelines for life insurers)
Along with these, LIC has also entered in Online term plan category and launched LIC e term plan.
Since LIC was following an age old mortality rates, so the term insurance premium or mortality charges, in general were very high. The new LIC term plans now offer some reasonably better premium quotes at least as compared to their earlier versions. Let's check this out in detail.
LIC term plans and LIC e term – in brief
LIC has 2 term plans in its kitty. LIC Anmol Jeevan and LIC Amulya Jeevan. The name is similar to the earlier term products. From the core, both of these are pure term insurance policies with only death benefit and no maturity benefit. The main differences in these 2 products are the minimum /maximum sum assured, maximum cover ceasing age and also the term of the plan.
Whereas LIC e term is pure online term insurance plan.
Feature comparison of LIC term plans

LIC e term features
Minimum Sum Assured
Rs 25 lakh for aggregate category

Rs 50 lakh for Non-smoker category

Maximum Sum Assured
No Limit
Minimum age at entry
18 years
Maximum age at entry
60 years
Maximum cover ceasing age
75 years
Minimum Policy term
10 years
Maximum Policy term
35 years
Mode of premium payment
Annually
LIC term plans – Premium comparison with other Insurers
As these days you can get online term plans which are comparatively much cheaper, so this comparison is between LIC term plans available offline and some popular online term plans for a sum assured of Rs 24 lakh and Rs 1crore with a maximum term of 25 years. All comparison will be of a healthy, non-smoker male. And the premium quotes are exclusive of service tax

*Maximum cover ceasing age is 65 years, so term of 25 years is not available ; Birla easy protect doesn't offer cover below Rs 50 lakh
Now the above calculation clearly shows that how costly the LIC term plans still are as compared to other insurance company's term policies. Many would argue that the comparison of online plans with offline plans is not right , but as far as I know you can buy the online plans mentioned above of HDFC and Birla through agent also (means these plans are available offline too)and thus there would be hardly any difference in the online and offline approach.
Comparison of LIC e term plan with other Online Plans
| | | | |
| --- | --- | --- | --- |
| Age | LIC e term | HDFC Click 2 protect Plus | Kotak e-preferred |
| 30y | 9202 | 6492 | 5319 |
| 40y | 20010 | 14491 | 10293 |
| 50y (25y term) | 32422 | 26465 | 18946 |
The above comaprison is for 50 lakh of sum assured for a healthy non smoker male.It is very much visible from the above comparison that even though
It is very much visible from the above comparison that even though LIC e term is online term policy, still as compared to other policies available online, ths product is very costly.
(also read : LIC Money Back Plans review)
LIC Term plans – Conclusion
The premium rates of all of LIC term plans, including online term plan LIC e term has considerably reduced as compared to their earlier versions but still even in this new avatar these plans are way too costly in comparison to others.
I always advise on having an adequate insurance coverage through term insurance plans being a cheapest option available. So, those of you who are avoiding term policies saying that you don't trust private players and LIC policy is costly, they can go ahead now. And for those who are not in love with LIC yet, they should consider the other cheaper options available.