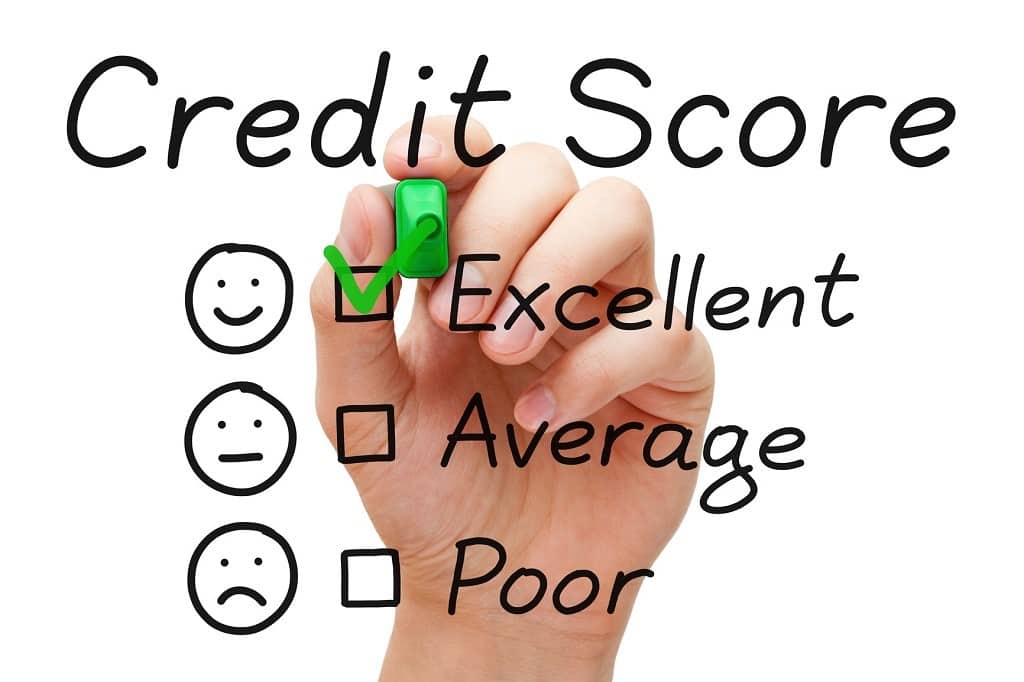 Finally Vikas has enough savings to buy the car he's always wanted to buy. All his family members were very happy. After all he's going to buy a new car after 10 years and that too an SUV. It's like a dream coming true for vikas; after all he's been saving for this goal for the last 3 years.
Buying a new car has always been a sense of achievement for middle class families. Isn't it? And that sense of achievement doubles when you achieve something you were planning and saving for past so many years.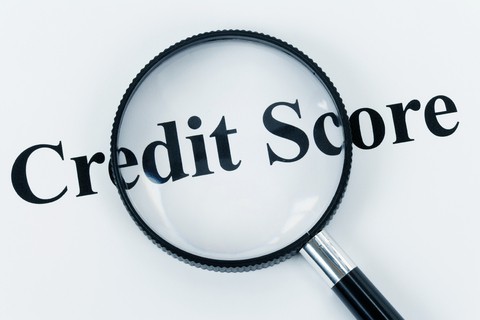 Though he knows that Car is a depreciating asset and one should not buy it on loan, and that's why he spent 3 years saving for it. But still he wants to go for loan. Not because he doesn't have enough money, but being a self-employed, he could be able to take benefits of depreciation and interest expenses. So he decided to make 3 lakh as down payment and for rest want to take a loan. Yesterday only he submitted all the required papers along with loan application. Everything seems to be going well until he got a call from his bank that his loan application has been rejected.
Rejected??? Why? He shouted at his bankers. I have been maintaining account for the last 6 years and also keeping average balance of Rs 2 lakh in it, which is way ahead of your minimum requirement, so how can you reject my application. I am earning well, enough to pay your EMIs on time, my documents are in order and I think all these would be enough for you to approve my application.
Banker replied that the reason of rejection is the low CIBIL Credit Score. We do look into your age, income, tenure of relationship with bank, your job or business stability while sanctioning loans, but among all other things we also want a good CIBIL Credit score. So we can't do anything on it now, explained that banker.
But, how can my CIBIL score be bad? I have never taken any credit from any bank earlier. With a lot of anger on the system and hidden disheartenment, he came over to me, juggling with these questions in mind. I took out his credit report from the online mechanism and tried to explain him the things from scratch.
What is CIBIL Credit score?
CIBIL Credit score or Transunion score is a 3 digit numeric summary of an individual's credit history. This score tells your credit history and how you have served your loan liabilities in the past. The score ranges from 300-900. Higher the score, higher the chances of getting new credit facility. Every bank has its own credit sanctioning policies and prescribed credit scoring cutoff. Generally a score of 750 and above looked upon favorably by bankers.
Why CIBIL Credit score is important?
Credit score depicts your credit behavior. It shows your honesty towards the lender. It shows your management of finances. It shows your history as a loanee.
SEBI checked my Credit report and score to grant me certificate of registration as Investment adviser. Even after my past financial mistakes, I have a decent score of 817.
These days many companies while recruiting new candidates check out there CIBIL Credit score. Time is not far when your credit score will be one of main criteria to be considered in marriage proposal J
CIBIL score is derived from the month on month record of an individual's loan related transactions like timely payment of EMIs, clearing off credit card outstanding etc. The more you delay in clearing off your loan liability, more it affect badly on your credit score. Credit history to all loans and credit cards is considered while arriving at CIBIL Credit score.
It is quite natural for you not to extend any kind of loan to any person who you know as a habitual and willful defaulter. This is where CIBIL credit score helps the lending institutions.
What factors affect CIBIL credit score and how can improve the score?
Factors that affect CIBIL credit score are the same ones which have to be worked on to improve the score.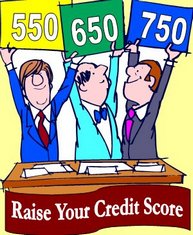 Bad repayment track record – This is no brainer that if you are not regular in honoring your loan EMIs on time, then this will badly affect your credit score. Delaying EMIs payments, default in payments, settling loans without paying in full, bouncing of EMIs etc. all factors compound to result in bad credit score.
How to improve the CIBIL Credit score, TIP #1: First thing first, when you have taken any loan, serve it on time to have a good credit score.
Credit card usage – The way you use your credit card also affects CIBIL Credit score. If you are using this facility to the full credit limit then you are messing up with your credit score. This is always viewed negatively by the loan provider. For e.g. if your credit card limit is of Rs 50000 and you are using it for 45000 every month then this is not good for credit score.
Also rolling over the balance and paying the minimum amount on due date May save you from late payment charges, but will not from interest charges and its effect on credit score.
How to Improve the CIBIL Credit score, TIP#2: Having too many cards is not good for personal finance, as it may result in uncontrolled usage of credit facilities. But on the other side, it is viewed favorably by CIBIL as it shows availability of too many credit lines and the unused cards imply that you are financially secure. So if you have number of credit cards, don't cancel all of them but use them wisely by properly distributing the usage and making timely and full payments.
Enquiries- Your enquiries towards loans also impacts badly on your credit score. Many times you apply for credit cards just because it is giving cash back on few purchases or help you earn few travel miles on your travel by a particular airlines etc. or due to your mismanagement of personal finances you keep on looking for personal loans. Many times the "Pre approved" offer on your bank account makes you enquire about particular loan. This credit hungry behavior is not liked by lenders and shows that you are in debt burden or it is getting increased day by day.
How to Improve the CIBIL Credit score, TIP#3: Refrain from making so many enquiries, especially when you have recently been sanctioned a credit facility. Follow a budgeting exercise, control your expenditure and have a healthy lifestyle, so the urge for loan should not arise at all. Take loans for needs and not for desires.
Having more unsecured loans: The composition of loan portfolio also affects your CIBIL Credit score. If you are having more unsecured loans like Personal Loan, credit cards in your loan portfolio, you have chances of low credit score. The reason behind this is that unsecured loans are expensive form of credit among all, thus the interest outgo will be more in these cases, which in turn means fewer surpluses towards other form of credits.
How to Improve the CIBIL Credit score, TIP#4: Have a healthy mix of personal loan, car loan, home loan, credit card etc. in your loan portfolio. If you've already messed up your credit score and not getting any loan, then start with Gold loan, or loan against fixed deposit. These are the types of secured loans and timely repayment towards these will surely result in improvement of your credit score, but slowly.
Default or untimely payments on your guaranteed loans: Your low credit score may not be due to your faults only. There may be some loans where you are co borrower but not contributing in the EMIs, you may be a guarantor in a loan extended to your friend. In both the cases you will be held equally responsible towards the missed payments if any and also be penalized for the bad credit behavior of the other person. The other party's mismanagement may prove to be costly to you too as it will restrict your ability to access credit when you need it, due to the bad credit score you generate for yourself.
How to Improve the CIBIL Credit score, TIP#5: Keep a watch on co-signed accounts very closely. Extend such support to only known persons and not to anyone, whose credit management capability you have doubt on.
Your poor credit score may be due to your own credit behavior or sometimes due to lenders mistake. Many times it has been observed that lenders pass on the wrong information to the CIBIL due to which your credit score gets messed up, as it happens in case of Vikas. He had one credit card loan for which he was paying regular EMIs. Due to some dispute with bank over a credit card transaction, he cancelled his card and also prepaid the complete loan amount. Now credit card Company has used the word "Settled", rather than "closed" in the credit card transaction, which was taken negatively by CIBIL and thus reduced the score.
Though this error will be rectified, but the process will take time and till then Vikas has to wait or take the car on complete down payment.
This could have been avoided by regularly reviewing your credit report which can be very easily bought from www.cibil.com.
How to Improve the CIBIL Credit score, TIP#6: Make it a point to review your credit report after regular intervals to point out and rectify the errors if any on time.
If you are recovering from bad CIBIL Credit score, you need to be patient. People are seen to make silly mistakes like paying money to some crook who claim to have internal arrangement of getting the CIBIL credit score improved in no time. All this is nonsense. One should not indulge in such activities.
Sometimes it takes months, years to arrive at a decent score. Following the above mentioned tips, if followed religiously will surely help you.
If you have any question on how to improve the credit score, you may ask in the comments section. If you have experience to share with, i would love to hear that.