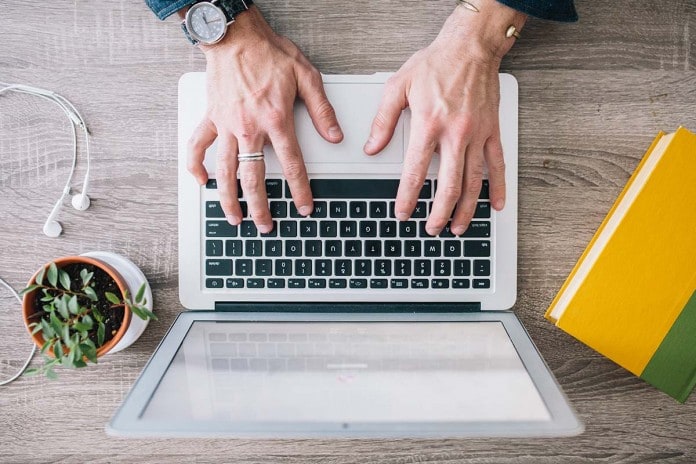 Yes, this is true. Now you can open and operate your new pension scheme (NPS) account online too. This facility is not limited to Indian Residents, even NRIs can make use of eNPS facility and open their NPS account online.
NPS is no longer an alien product to the investors, in fact after the announcement of additional tax benefit under Section 80 CCD (1B), and 60% of tax-free withdrawal on maturity, this product has attracted many eyeballs.
However many investors are still confused, whether they should go with this product in this structure or not, due to the withdrawal restrictions and Operational difficulties.
Since NPS is the baby of Indian government, so it is trying every bit to increase the subscription rate and number of participants in this product and thus to create pensionable society.
Now when investors have started appreciating this account they are finding difficulty in the process of opening and contributing into the new pension scheme
Though there are various point of presence (POP) service provider (POP-SP) appointed to act as collection points and provide number of other services which include opening of accounts and submitting withdrawal requests from NPS, but in this online world offline transactions and other activities are not liked by many investors, this also delays the whole process of opening the account.
Thus to ease out the process and expedite the transaction time, eNPS facility has been announced. Though this facility is not completely online but still it doesn't require investor to visit personally to the service Centre and thus can do the whole process sitting at home.
e-NPS facilitate in:
Opening of new pension account, and
Making initial and subsequent contributions to Tier 1 as well as Tier 2 account
This article is about the Process of how you can open an NPS account online.
Process of opening NPS account online.
There are two ways of opening NPS account online, one through your PAN card number and two, through your Aadhaar Card number.
Your mobile number should be registered with your Aadhaar card as the process would require you to punch in and confirm the OTP number received on your mobile phone
(To check or update your mobile number registered in your aadhar card, visit https://uidai.gov.in/update-your-aadhaar-data.html)
Steps to open NPS account online through PAN card:
Visit https://enps.nsdl.com/eNPS/NationalPensionSystem.html and click on Registration.
In case you are opening NPS account through PAN, then the PRAN (Permanent Retirement Account number) will get activated only after KYC documents getting verified by empaneled banks. In other words opening of NPS account online through PAN is allowed to those investors who have bank account with the empaneled banks.
On next page select the respective options, enter PAN number and select the Bank account you have account with from the list and click Continue.
List of empanelled Banks are:
www.goodmoneying.com
Please note that you can open Tier 2 account only after having an active Tier 1 account.
Tier I is the mandatory account for long-term savings. Invest in Tier I account to avail exclusive Tax benefit upto Rs.50,000 u/s 80CCD(1B).
Tier II is an add-on account which provides you the flexibility to invest and withdraw from various schemes available in NPS without any exit load.
After you click continue, next screen would ask you to fill the details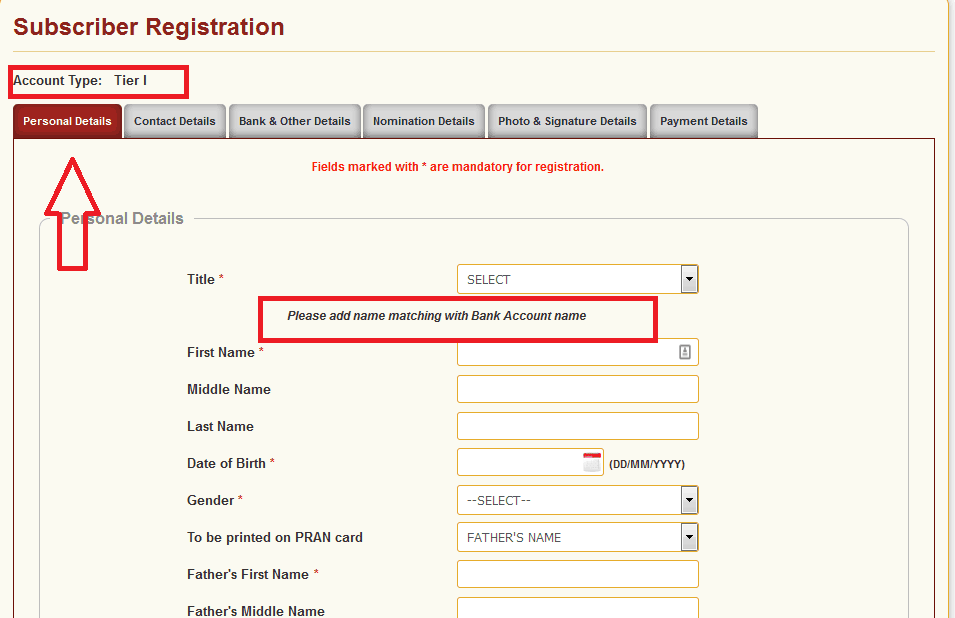 Now you just have to punch in your details as asked in the form.
After submitting the details as asked in "Personal details" you will be issued with an acknowledgment number, which you can use to complete the account opening process later if in case you leave the process in between.
In contact details, you need to provide your correspondence and Permanent address, along with the documentary proof. And the address should match with the one provided in the bank details otherwise the application is liable to reject.
Under the Nomination Details Page, you will be asked to provide your choice of fund managers and details of nominations. You can appoint up to 3 nominees for your NPS Tier I and NPS Tier II account. In such a case you are required to specify the percentage of your saving that you wish to allocate to each nominee. The share percentage across all nominees should collectively aggregate to 100%. You may also change the nominees after the allotment of PRAN number.
There are 7 Fund managers to choose from. Click here to get an idea on Active and Auto choices.
In the next page, you will be asked to upload your Photo and signatures. This is mandatory for those who are opening NPS account through PAN card. ( Guidelines to upload photo and signatures)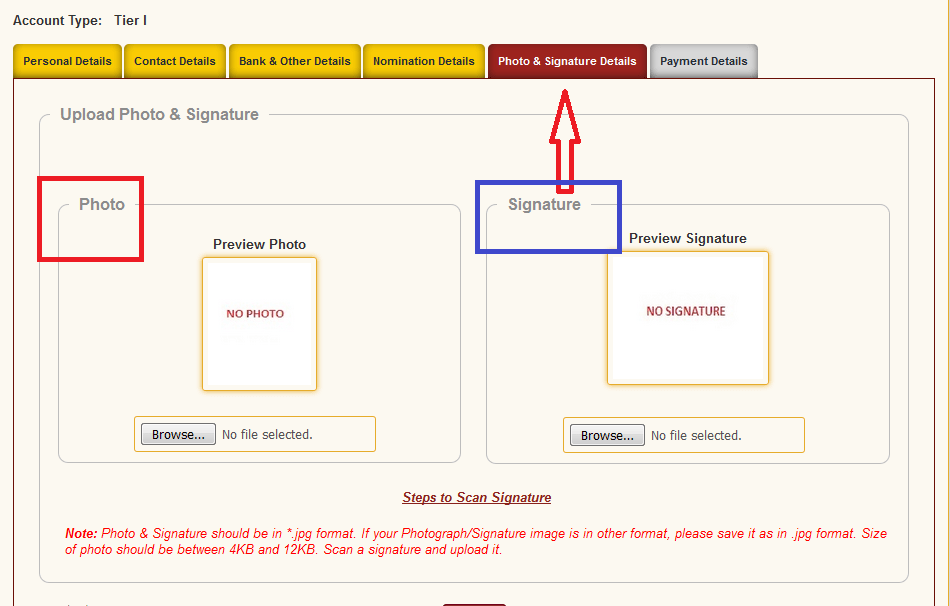 Now when you are done with the form filling, you need to make a minimum contribution of of Rs 500/- from the registered bank account.
Please note that Your KYC verification will be done by the Bank selected by you during the registration process. Name and address provided during registration should match with bank records for KYC verification. If the detail doesn't match, the request is liable for rejection. In case of rejection of KYC by the selected Bank, applicant is requested to contact the Bank.
After the process is complete, take the print out of the form, Paste photograph, affix signatures and submit the form to CRA. …
Steps to open NPS account online through Aadhar card
As mentioned in the start, you can use this option only when your mobile number is registered along with your Aadhar card.
Steps to open NPS account online through Aadhar card is more or less similar to the steps pf nps account opening through PAN card, except in the former case your personal and correspondence details will get captured through Aadhar data only and you cannot change the same during application process, since this would be treated as your KYC documents.
But, you will be given option to upload your Latest Photograph.
In this case it is not mandatory to have account with the empaneled banks since the KYC process will get taken care through Aadhaar card.
After filling up of all mandatory details in the form and making the initiation contribution, you will be allotted with PRAN number. You need to take the print out of the form, paste your photograph, affix your signatures and send it with in 90 days to :
Central Recordkeeping Agency (eNPS)
NSDL e-Governance Infrastructure Limited,
1st Floor, Times Tower,
Kamala Mills Compound, Senapati Bapat Marg,
Lower Parel, Mumbai – 400 013
What are the Charges for opening NPS account online through eNPS?
There are no Charges for opening of NPS account through Aadhar card. But in case you want to open it through PAN based system then Rs 125/- will be charged for the payment towards respective bank KYC verification.
How to make contribution into NPS account online?
You can make contribution towards NPS account online. You may deposit in your respective account through Credit card/Debit card or Net banking. For net banking your bank should be associated with SBI epay. At present there are 40 banks registered with SBIepay. Below is the list.
To contribute in your Tier 1 or Tier 2 account, you need to visit  https://enps.nsdl.com/eNPS/LandingPage.html and click contribute. Then Fill in the PRAN number with your date of Birth and follow the process.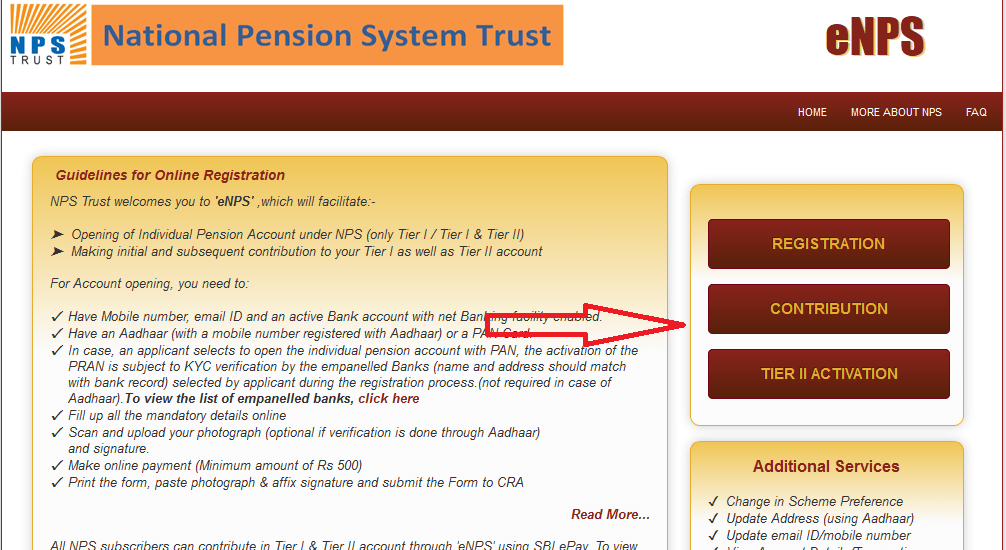 Charges for Online contribution into NPS account

Charges through net banking look quite less as compared to other modes of contribution. Check the list of charges here.
Final words:
It's no longer a valid question as to if you should open an NPS account or not. It's a good retirement savings product, with low-cost, regulated, and tax benefits. Actually, it's good only because of tax benefits and better due to 60% of its withdrawal is tax-free.
However, how much you should invest is a question that needs a detailed understanding of your financial structure. To me, those who are in the highest tax bracket should at least make use of the Rs 50000 80ccd (1b) benefit.
Yes, there are few hitches related to unnecessary costs and hassles on making transactions. But the government is making efforts to make NPS a must-have investment option. Starting of eNPS facility to open and operate NPS account online is one of those.
Now it is also possible to start SIP in NPS. Click here to know how to set up SIP in NPS online using the D-Remit Facility.