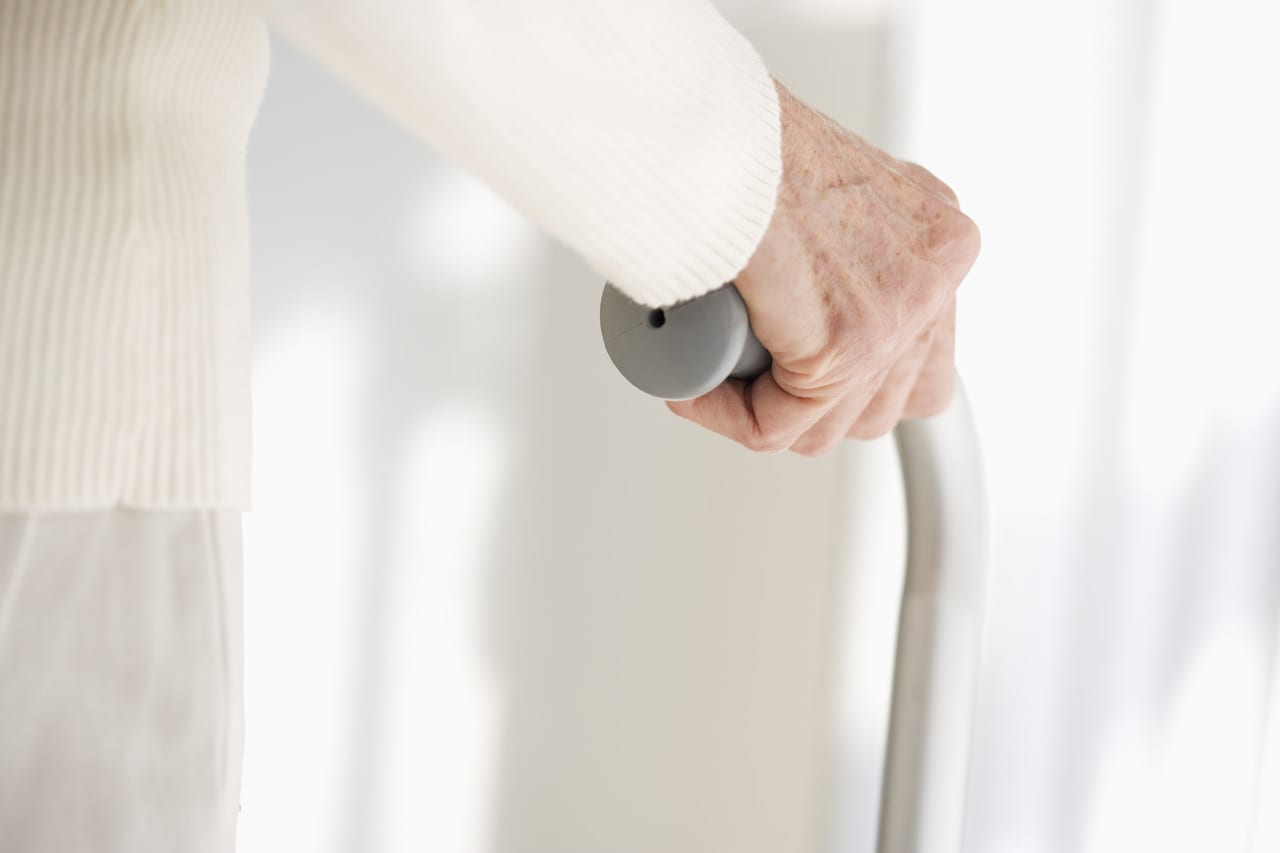 Bajaj Allianz Silver health policy is designed to suit senior citizens the most. This doesn't mean that it is specifically a senior citizen plan as it allows entry at 46 years of age. I recently happened to read this policy when I was searching a suitable option for one of my client. So when I have made my opinion, I thought to share it with you too.
Bajaj Allianz silver health has some good features which do attract, but one should be aware of the limitations too before zeroing on to this plan. Here is the detailed review of this policy
Bajaj Allianz Silver health Policy – Basic important Details
Bajaj Allianz Silver health is popular as a Senior citizen policy. It is a normal health insurance plan with some definitely attractive features. Some of which are as below:
– No room rent limits or any kind of Sublimit. Most of the Senior citizen policies comes with Sub limits.
– It Covers Preexisting Illness after 1 year of waiting period which goes well with senior citizens as most of other policies ask for 4 years of waiting.
– No Copayment clause in network hospital is also an attractive feature. Most of the other insurers ask for co-payment in every claim, especially when policy was bought after 60 years of age.
One should always look out for the restrictions part also, before deciding on the suitability of the policy. Below are some of the limitations in Bajaj Allianz Silver health Policy
– It has a Life time indemnity clause of 3 times the limit of indemnity/Sum assured of the first policy purchased. If during policy tenure, the policy sum assured gets enhanced by insured then for enhanced SA the life time indemnity limit would be 2 times of enhanced Sum assured.
For e.g. Let's say you buy a bajaj Allianz silver health policy for a sum assured of 3 lakh, then maximum you can claim from this policy is Rs 9 lakh during the complete tenure you stay with policy. If you enhance your cover to 5 lakh, then maximum you can claim is Rs 9 lakh plus Rs 4 lakh, during the tenure you stay with policy
 – Other restriction in the policy is 50% copayment on claim for Preexisting diseases, which will be covered after 1st policy year. This is a dangerous clause, as in this age (i.e. after 60 years) Blood Pressure and Diabetes are common diseases. And most of all other diseases, be it of heart, kidney, liver would be linked to BP and diabetes. If insured has pre existing disease then in every claim there would be 50% copayment. ( Read : Health insurance policy for diabetics)
– Besides this there is clause of 20% copayment if treatment is taken from non-network hospital. It can be waived off by paying some extra premium.
– Bajaj Allianz Silver health policy has a specific waiting period of 4 years for Joint replacement surgeries.
– It also limits the claim towards Pre and Post hospitalization expenses to 3% of hospitalization expenses.
– You cannot enter in this plan after 70 years of age.
– There is a list of Day care surgeries that are covered. Check out the policy wording here. I will not get deep into it as i don't have any medical background to understand these terms. Some companies cover upto 170 day care surgeries and companies like Max bupa covers everything. Nationalized companies don't define specific surgeries.
(Also Read : Health insurance policies for parents)
Bajaj Allianz Silver health Policy – eligibility and other features

Bajaj Allianz Silver health Policy – Premium cost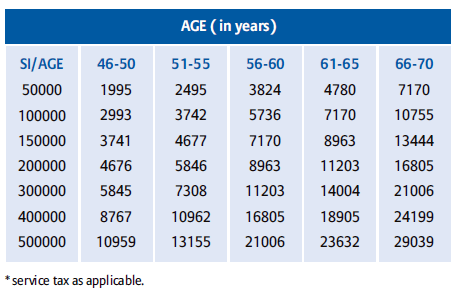 Source : Bajaj allianz silver plan brochure
Bajaj Allianz Silver health Policy – Should you buy?
One thing you have to accept that if you are first time buyer of health insurance and that too at or after 60 years of age, you will get only limited benefit policy. Thus you may have to settle down for policies with copayment or sublimits.
Bajaj Allianz silver health is different in the sense that even if you enter after 60 years of age, and do not have any preexisting disease, it offers a complete coverage which is difficult to get from anywhere else.
But if you have any kind of preexisting ailment, which could even be BP then the benefit of this policy would reduce to 50%, specifically for illness linked with Preexisting.
There are other policies which do allow entry after 60 years of age like Religare Care or Max bupa, and many others but they ask for Co payment @ 20% of every claim.
Basic purpose of health insurance is to take care of the hospitalization expenses and don't let them be burden on other financial savings. With No co-payment, no room rent limits and sublimits, silver health plan do cover the basic requirement of mediclaim.
So in nutshell, if you as senior citizen want to buy health insurance or you want to buy mediclaim for your parents who are senior citizens, Bajaj Allianz silver health is worth considering if there's no Preexisting disease, otherwise look out for some other options.
What do you think of Bajaj Allianz silver health plan? Do you find it suitable for your Parents? Share your views.