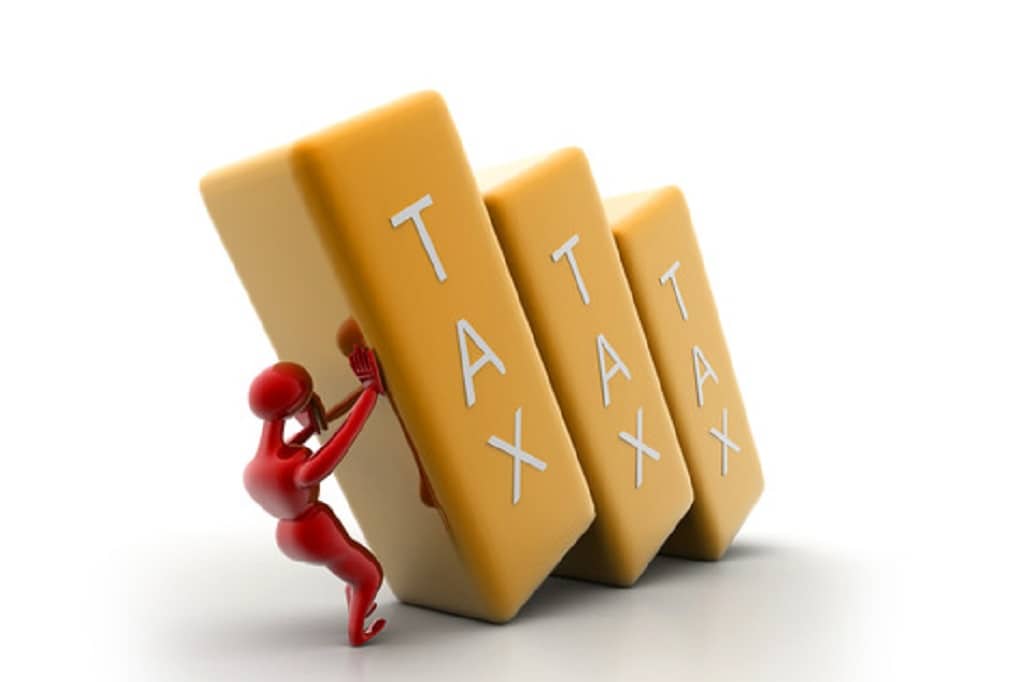 Being an NRI may get you privilege treatment from the bankers, property dealers, and from every seller of any product for that matter, but Tax man wants to deal cautiously with you especially on the front of tax collection, and thus applied TDS on almost every taxable investment that you make.
There's hardly any taxable investment in India where NRIs are not subjected to TDS. The TDS rate differs widely from the rates applicable on Resident Indians. In fact in many cases residents are not subject to any TDS, NRIs are.
This article is about the NRI Investments and TDS rates applicable on them in respect of various products.
Understanding of the TDS on NRI investments is as important for resident individuals as for NRIs. This is because as per law, whoever be the payer (Resident Individuals, HUF, AOPs, NRIs, and Trusts etc.) they are liable to deduct the TDS and deposit it on NRIs behalf.
TDS on NRI investments will be deducted if he fulfills the below-mentioned conditions:
ü TDS will be deducted only on the income which is taxable as per Indian tax laws. Income which is tax-free in India is not subject to TDS
ü Also as we are talking of TDS on NRI and thus the person should be non-resident as per Indian Income tax laws at the time of receiving of Income.
Let's look at the different products and TDS rates applicable to NRIs
TDS on NRI bank deposits
There are 3 different types of accounts available for NRIs in India – NRO (Non-Resident Ordinary), NRE (Non-Resident External) and FCNR (Foreign Currency Non-Resident). In NRE and FCNR, deposits are made on for repatriation basis, where NRO account is like savings account for NRIs to receive Income from Indian sources, like rent, interest from securities invested while in India etc. You can have even current and fixed deposit account under NRO category. (Read a detailed article on NRI Bank Accounts)
Interest on NRE and FCNR account is tax free in India, and thus there's no question of TDS deduction in both of these. Whereas in NRO account (Saving/Fixed), interest earned is subject to TDS @ 30%.
TDS on NRI investments in interest bearing securities
Corporate deposits or bonds @20%
Please do note that NRIs are not allowed to submit form 15g/h to banks or corporate houses for non-deduction of TDS on their income, even if the total income in India is below the basic taxable limit which is Rs 2.50 lakh at present.
TDS on NRI Investments in Mutual funds
Taxation on Mutual funds is the same for NRIs as for Resident Individuals. The difference lies in where the returns are taxable; TDS gets deducted in the case of NRIs.
In the case of Long term capital gain in equity-oriented funds – TDS is 10% same as LTCG is tax rate.
In the case of Long term capital gain in NON-equity-oriented funds (i.e. pure debt funds, hybrid funds with less than 65% equity), gold funds, fund of funds, international funds – TDS on NRI investments is applicable @ 20% of the gain amount. However, the unit holders can claim indexation benefits on filing the Income-tax return.
Short term capital gain tax in equity fund is 15%, and so is the TDS on NRI investments. In case of non- equity fund TDS rate on short-term capital gain is 30%. Respective Surcharge and cess also gets levied wherever applicable.
| | | |
| --- | --- | --- |
| TDS rates | Short term | Long Term |
| Equity | 15% | 10% |
| Non-Equity | 30% | 20% |
TDS on NRI on sale of Property
Property transactions also come under capital gain tax purview. Just like non-equity investments, in property also gain will be called as short term if property was held for less than 3 years and called as long term if held for more than 3 years.
Section 195 says while buying property from NRI, buyer has to deduct TDS as per the rate in force. Currently the rate in force is 20% on the gross sale value and not on capital gain derived.
One should not confuse this with section 194-1A which was recently introduced and deals with TDS deduction @1% of the sale value on property above Rs 50 lakh. This is applicable to Resident Individuals, while section 195 provisions are for NRIs.
Unlike section 194-1A where the maximum threshold limit is Rs 50 lakh, in the case of NRis there's no such limit prescribed. Thus any amount of sale is subject to TDS. ( Also Read: why real estate is riskier than equity)
Thus if anyone is buying property from NRI, he/she needs to deduct the TDS at the respective rate. Else if NRI move out of the country without paying taxes, then payer would be held responsible.
However, there is one provision by which NRI can apply to assessing officer for lower or NIL TDS deduction.
Also Check- Best investment options for NRIs in India and important rules
TDS on Rent payment to NRIs
If an NRI earns rental income in India, from the self-bought property or the inherited property then this rental income is subject to TDS @ 30%. This TDS has to be deducted by the tenant by applying for the TAN number and also issuing TDS certificate to the NRI landlord.
TDS on NRI Life insurance policies
The Life insurance Policies where sum assured in less than 10 times of annual premium are taxable in nature i.e. the surrender or maturity proceeds in such policies gets added in that year's total income and taxed as per tax slabs. ( Read : TDS on life insurance policies)
However if the Policies were bought before April 2012, then the minimum sum assured required to make the surrender/maturity proceeds tax free is 5 times of annual premium, else the proceeds would be taxable.
Effective 1st October 2014, if the policy proceeds are taxable and the total payout value exceeds Rs 1 lakh then the TDS will be applicable @ 2% on the proceeds ( if PAN number is registered), or @ 20% (if PAN number is not registered). But In case of NRIs, where policy is taxable then the rate of TDS will be 30% as per section 195. ( Read this IDBI federal life insurance link)
How can NRIs avoid TDS deduction?
If NRIs Feel that they might not generate enough taxable income and thus might come in basic tax exemption limit or in lower tax slabs then there's a procedure to it. Such persons can file application u/s 195(3) to jurisdictional tax officer to obtain certificate of NON deduction of TDS or Lower TDS. If Income tax officer grants the waiver then NRI can submit that waiver certificate to respective bank or property buyer or tenant to not deduct TDS on high rates.
Conclusion
Knowledge of tax laws is important as in the eye of law ignorance is no excuse. Being aware of tax laws also helps in doing proper tax planning to reduce the tax outgo in a legalized way wherever possible. But not following the law may lead you into trouble. This applies to resident individuals too who transacts with NRIs, as it is their responsibility to deduct TDS out of the payment made to NRIs.
How do you find this post on tds on NRI investments. Do share your opinion. If you find it informative then do share it with others.