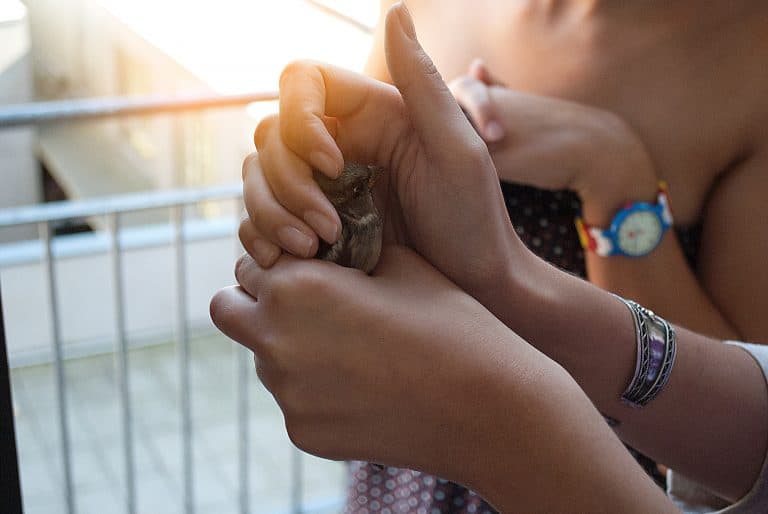 Do we actually Respect Money?
Yesterday, I got a mail from Reliance Mutual fund with the subject line as "Give your money the respect it deserves".
The mail was all about parking money in different mutual funds but the subject line put me into deep thought. In a country like India where we have given GOD status to money in the form of "Goddess Lakshmi", do we actually respect her?
What money means to you?
Ask yourself this question and you will get many answers to it. Some might be security, freedom, Power etc.
You will feel secure with money for your comfortable retirement, family responsibilities etc., some people think that any money they have is a fortunate possession to use as they please. As they feel that it's no one else's business how they choose to spend it.
They feel free to do anything with it. Some treat it as a powerful thing as they can do so much with it and a lack of it can be so devastating. Now the question is still the same. If money is so important and so woven into our lives, do we respect it?
What does respect Money Mean?
Respecting your money means taking care of it properly. Your money is governed by how you treat it. Money has a very important place in our lives. If we give her the respect she deserves, she will reciprocate in the same way. You don't have to hug, love, touch feet etc. to show respect to your money. Showing respect to money means understanding its Value in the true sense. The way you use the money shows how respectful you are towards her.
Why is it important to respect money?
"Please invest carefully; this is my hard earned money", "I want to play safe with my hard earned money" etc. and many more such statements we hear when someone is actually looking for an instrument to invest. But have you ever heard people saying this when they are planning for vacation trip , or purchasing goods/clothes in "SALE" , or going out on weekend breaks ,or splurging on lifestyle etc.
Does the importance of hard earned money vanish at the time of spending? Or are you afraid of anyone else misusing it but since this is your money so you are free to use it in any way.
If you feel that you are among those who actually treat money well, please answer following:
Do you know exactly, how much cash you have right now?

Do you know your bank account balances?

Is the Loose change all in one place?

Do you know where have you kept the bill of the last purchase you have made?

Do you wear all the clothes lying in your closet?

Do you have an expenses / savings budget in place? And if yes, do you follow it religiously.

Do you maintain an all expense file? And if yes, how often you view it?

Are your investments all in one place to track?

Have you ever purchased anything when you actually don't need it?

Have you withdrawn/transferred your PF you accumulated with your last employer?

Have you ever obliged someone by investing in a product, not suitable to you?
…….any many more such kind of question one has to answer to find out whether they respect the money they has.
The way you treat your money is usually a pretty good indicator of the way you treat yourself. If you know exactly how much you have and is always in exactly the right place and in order, you may be very organized. If your finances are in order, maybe you can plan to put aside some amount to do something fun or generous. Conversely, if you haven't any idea how much cash you have and it's not even in any order, which may indicate a life that is a bit out of control.
In other words, don't abuse it and it will actually take care of you. Spend money within your means rather than spending more than you earn. Be honest with what you have rather than pretending you are rich.
We spend a huge amount of our time working hard to get it! We all spend a good portion of our lives using money, and worrying about money. Even those who are born independently wealthy aren't immune to this.
Any money you have represents a portion of someone's life, usually your own, as you have spent years, months, days, hours, minutes, seconds of your life to earn it. Even if you got it from your parents or someone else it is the portion of their life. So every time you buy something, whether a physical thing or a service, you are giving up a part of your very short life for that purchase.(Read more:Financial planning case study)
Some TIPs to adopt a Respect money attitude
Keep track of your income and expenditure. Spend within your means, as far as possible try to avoid the use of credit card. Develop a habit of maintaining an all expenses file and file all the bills you spend on, be it of ration, Petrol, Restaurants etc.

If you find something which should not have been there then resolve to not repeat those kinds of purchases ever in your life. Money is something which is hard to earn but easy to spend, so better be cautious with it.

Act like a trustee with your Money. Use it judiciously for the beneficiaries who are you and your family. Be accountable for every mistake you make or for any expenses which was not required out of trust. It's very easy to point out the corruption charges on others, but are you doing justice with your money?

Follow a financial Planning approach. This will help you in setting out goals and priorities, following budget, Invest properly and that too in right direction, pointing out the areas of improvement, Closing out the un necessary loans and credit cards etc., helping you distributing your assets to right person and thus helping you make use of every penny you earn for yours and your family's better financial future.

Keep focused on your key goals, to develop a healthy respect for money and become responsible with money that comes into your hands as an important trust
Success with money begins when we learn to respect money. When we have respect for money we are able to take seriously our need to be responsible with money. When we are responsible with money we escape money guilt and can feel confident in our financial decisions.
Treat your money well…Give respect to your money by saving, investing and spending it wisely…you will never lose in your financial life.