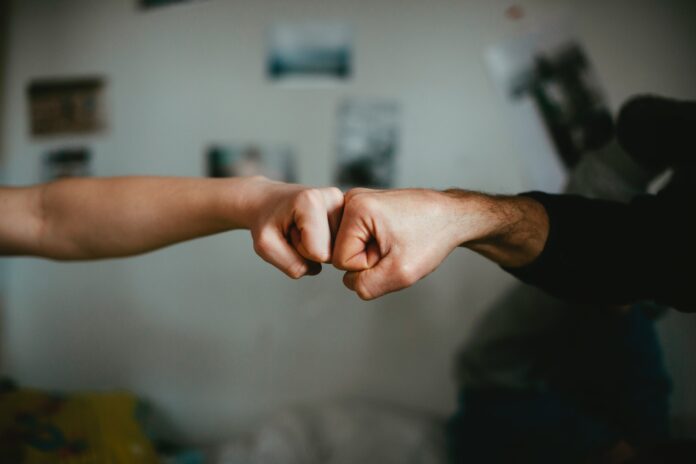 I stumbled upon a video @jay shetty podcast where he was interviewing ED Mylett the author of the Book – The Power of One More. It was a 30 mins video, where the author explained his thought process behind this book and the title.
Despite not having read the book yet, I have started coming up with ideas of how we can apply the Power of One more in different areas of our lives and how it can improve those areas immensely.
As Power of One itself is so enormous, Power of One more will only multiply it even further. If one step can get you to your goal in a certain time, how about one more?
It's always wise to start slowly and small when developing a habit. But the only condition is that it must be regular. A book of 300 pages may seem overwhelming to the beginner, but one may always start with reading one page per day, right? And how about One More?
One More always pushes you towards betterment, and you will enjoy this slow and compounding progress.
Just as developing good habits takes time, so does quitting bad habits. How about managing your cravings for just one more day?
Just Do One More Thing for whatever situation you call for?
How about One More Push up, One More Kilometer of Cycling, Getting up One Hour earlier, One more glass of water?
You are Just One More Action Away from the Success you deserve for yourself. One More Meeting, One More Client, One More decision, One More thought, One More Idea, One More Certification, One More Hour of Work
By applying this One More philosophy , you can completely change your Relationships, finances, emotions, the way you do your Business. You do not need multiple things to work on, Just One more thing that you feel is more relevant. (Read: Signs you have unhealthy Relationship with Money)
Adding one more SIP in your portfolio, Adding one more thousand, or lakh in your SIPs, to try and earn that one more extra percentage in the total returns which can multiply your wealth fast.
Paying off one more EMI every year, or One more thousand or lakh every year, can save you a lot on the interest payments, and also make you debt free soon.
Having that One thing in life keeps you focused and adding One More will make you hyper focused on your goal.
As I wrote above, I haven't read this book yet, but here is the Full Audio book of the same in case you want to invest time in. To me the Title has done the job and I need to make that extra effort to achieve my goals the way i want.
So what do you think? What is that and How you are going to add One More in your life.