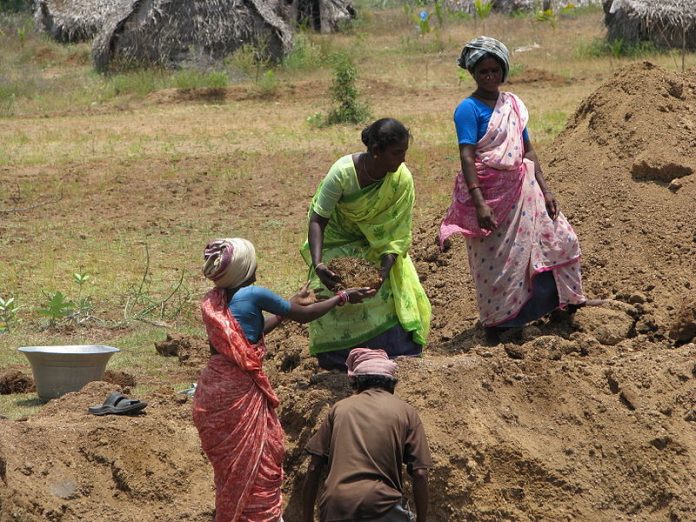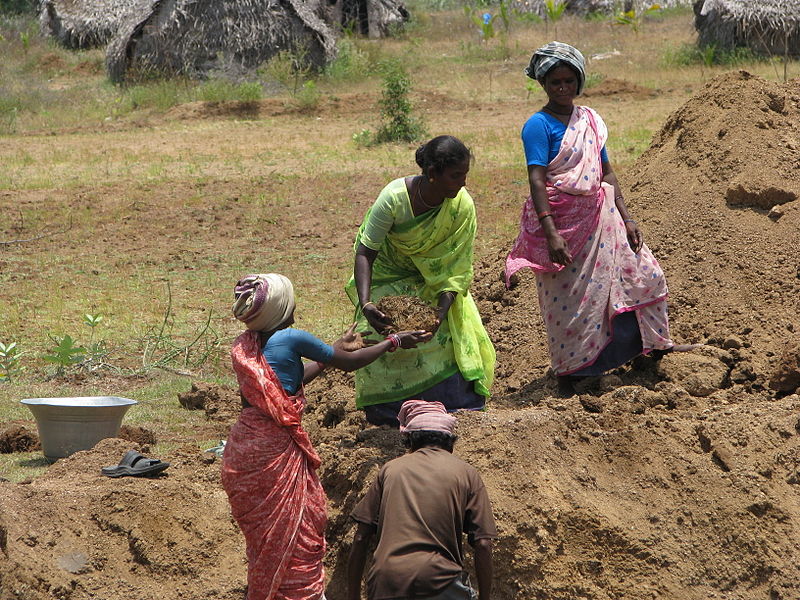 This may not be for you, but since you are a part of society and it is your duty to help and support your society to grow, so whatever helps society at large, you should know it.
The domestic workers, the laborers, the Washer Men etc. there are many people around you which are a part of unorganized employment. And helping them lead a financially well and healthy life is your duty and a noble cause.
May not directly, but if you get to know about some government or even private sector schemes which you feel may benefit them then you should better help them understand it well and take the full advantage of it.
Pradhan Mantri Shram Yogi Maan Dhan is such kind of scheme. The teaser to this scheme was announced in Interim Budget 2019 by the Finance Minister. And now on 15th February 2019, the structure and Process has been announced. Let's understand it in detail
Pradhan Mantri Shram Yogi Maan Dhan – in Brief
This Pension scheme is specifically meant for informal sector employees, earning Rs 15000 or less per month. Each subscriber in this scheme will get a monthly assured pension of Rs 3000 per month after attaining 60 years of age.
LIC will be the pension fund manager and will be taking care of the Pension pay-out.
It is a defined contribution scheme where the subscriber has to contribute a fixed amount per month and government will match the same amount, till 60 years of age, post that Pension would start.
Pradhan Mantri Shram Yogi Maan Dhan – Who can Subscribe?
People in the age group of 18-40 years may subscribe to this pension scheme. Besides monthly income restrictions, those who are covered under NPS, ESIC, EPFO are not allowed to subscribe in this.
Some defined workers who come under unorganised segments are home-based workers, street vendors, mid-day meal workers, head loaders, brick kiln workers, cobblers, rag pickers, domestic workers, washermen, rickshaw pullers, landless labourers, own account workers, agricultural workers, construction workers, beedi workers, handloom workers, leather workers, audio-visual workers.
The Subscriber should be having Mobile Phone, Aadhar card and Bank account as monthly contribution will be deducted directly from the account.
Pradhan Mantri Shram Yogi Maan Dhan – Contribution Chart
The Below table shows the Minimum Contribution each subscriber of different age groups has to contribute, to get Rs 3000 per month pension post 60 years of age.
If the Subscriber Dies or gets disabled?
-If a subscriber dies during the Pension years i.e. after 60 years of age, then the spouse of the pensioner is entitled to receive 50% of the pension amount.
– If the beneficiary dies or gets disabled during Contribution years, the spouse would be allowed to continue the scheme by continuing the contribution amount. Else He/she may exit the scheme by receiving the beneficiary's contribution along with accumulated interest as actually earned by the fund or at the savings bank interest rate whichever is higher.
When Can One Exit from Pradhan Mantri Shram Yogi Maan Dhan? Withdrawal Rules –
If subscriber exits before 10 years of contribution in the scheme, then subscriber contribution +Savings bank interest rate will be returned
If Subscriber Exits after 10 years of contribution, then the subscriber contribution Plus actual growth or savings bank rate whichever is higher will be returned.
Pradhan Mantri Shram Yogi Maan Dhan – How to enroll?
The enrolment will be carried by the CSC (Common Services center). All the branch offices of LIC, the offices of ESIC/EPFO and all Labour offices of Central and State Governments will facilitate the unorganized workers about the Scheme, its benefits and the procedure to be followed, at their respective centers.
The Interested persons have to visit the nearest CSC Centre and carry the Bank account Passbook, Aadhar card, and Mobile Phone, to get this account opened. The first Contribution will be deposited through Cash and subsequent ones through Direct Debit. Click to Locate the nearest office of CSC
Conclusion:
Every formal sector employee strives for secure retired life, but this unorganized sector people may not even think of retirement. You must have seen aged women as Domestic workers, aged men working as laborers, Pulling Rickshaws. Some of them are working by Choice but many because they don't have any choice but to work. If they stop working what will they eat.
Will this scheme be able to help such people? yes to some extent.
You may have some points related to Inflation or returns to debate here, which may make this scheme a total failure. But practically this scheme is not meant for those who know all this stuff. And moreover, the government has done its job, in a way they feel best, if we have a better option then we may use that.
The Idea is to be aware of such schemes, so if you feel this could be of some benefit to them, then help them take advantage of these. (Refer here to know more)
There are some other schemes announced to benefit this sector like Ayushman Bharat (Health Insurance), Pradhan Mantri Suraksha Bima (Accident Insurance), and Pradhan Mantri Jeevan Jyoti Bima (Life Insurance).