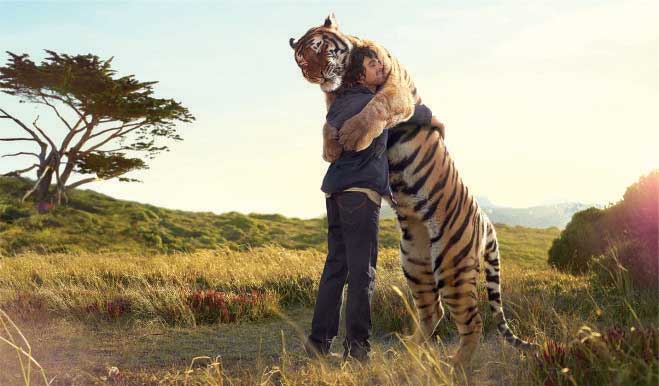 No I am not promoting any music CDs or what these advertisements indirectly endorses…this is my New Year wishes for you. Actually this is what I want to make my life as, and I believe that the best wish would be the one which you want to wish yourself.
Yes, I want to make my life large, in fact want to live larger than life and wish you the same, so we can together make this world a better place to live in. If you are happy, successful, stress free, considerate, planned, focused, healthy…then you surely want your surroundings to be the same or work to make them the way you want it.
I love these "Make it Large ads", specially message behind the words…
"Ab mein sab daal do", "Jo karna hai ab karo" , "Jaha jana hai ab jao", "Jo jisse kehna hai ab kaho"…"Kuch log Soch mein zindagi bita dete hai" aur " kuch ek pal mein zindagi"…"Large banta hai, inhi chote palo se"…
The ultimate message is "Think big…start small" and tells you the "power of now". You are in a habit to make resolutions every year. You get so many articles to read on resolving one thing or other. Among your list of resolutions some are your own and some are copied from others. But every year those resolutions remain just a statement unless you work on it.
I have one friend who last year resolved to quit smoking, but I guess his resolutions has also gone into smoke, as today he smokes more than what he used to. One other friend wants to lose weight, but he could not find even 1 hour to go on walk in complete last one year, but yes whenever I called him to go on dinner or have "Poori Channe " on Sunday morning he reached 15 minutes before time. Same way I know there would be many who've been resolving every year to get into financial planning exercise but are waiting for next year to resolve the same again.
Whenever you think of large, you have to begin with small. Things don't work in one shot. Sometimes it takes weeks, months, years to get what you want. You can't quit smoking in one day. Even if you try and do that then the withdrawal symptom you experience would be quite unpleasant and stressful. You should not starve yourself to lose weight, it may result in some other health issues. Finances don't get planned in a single day.
To complete a book you have to read all its pages and that too in sequence, same way achieving every good thing requires patience and process. You may get rich by playing around with stocks and shares in bull market, but you will be wealthy only when you are good on each and every aspect of financial life.
Best way to start is keeping your wish list small. This will keep you focused on the important things that matter. Take one thing at a time and give your best with patience. Review your progress in terms of efforts and not the results, on some predefined intervals. Automate the things wherever possible, like when one wish in your list is to save for some of your goals then better to automate the transactions through ECS or SIPs, so you can use your time productively rather than wasting your time in checking out the economy situation or market level every now and then. Take professional help if you feel like. Research says that when you continuously do one thing for 66 days then that thing will become your habit and once it becomes your habit then it goes into natural auto mode and now you don't need to stress yourself to work on that, it will be a routine work for you.
Now when you have worked on your wishes, it's the time to move on to give meaning to your life, by showing gratitude. You have to understand that even if you don't have your dream house, the car that your friend drives is bigger than you, it is seemingly impossible to go on exotic international vacations…but don't forget there are billions of people worse off than you, who don't have shelter, no or very less clothes to wear, don't have car and never will, who don't have an iphone, not even a phone, who are job less or only have miserable jobs in pathetic work environment. Compare your life to these people's lives, and be grateful for the life you have.
"If the only prayer you said in your whole life was, "Thank you," that would suffice – Meister Eckhart
Show gratitude, use your blessed life, your power to earn, learn and act for some productive things. Bring smile on the face of your family, neighbors, friends, relative and whole world out there…Lets start with you first. All this together make your life Large.
"Small Milate jao, Large Banate jao". Happiness is not in destination…it's in the journey
——————————————————————————————————————
I would like to take this opportunity to thank all of my readers, friends, followers who've made my life and 2014 fantastic. I hope I was able to bring goodness in your life.
Keep coming, Keep reading, Keep sharing, Keep encouraging, Keep criticizing, Keep asking, Keep commenting…Keep Loving
WISH you all a very HAPPY NEW YEAR 2015…GOOD MONEYING