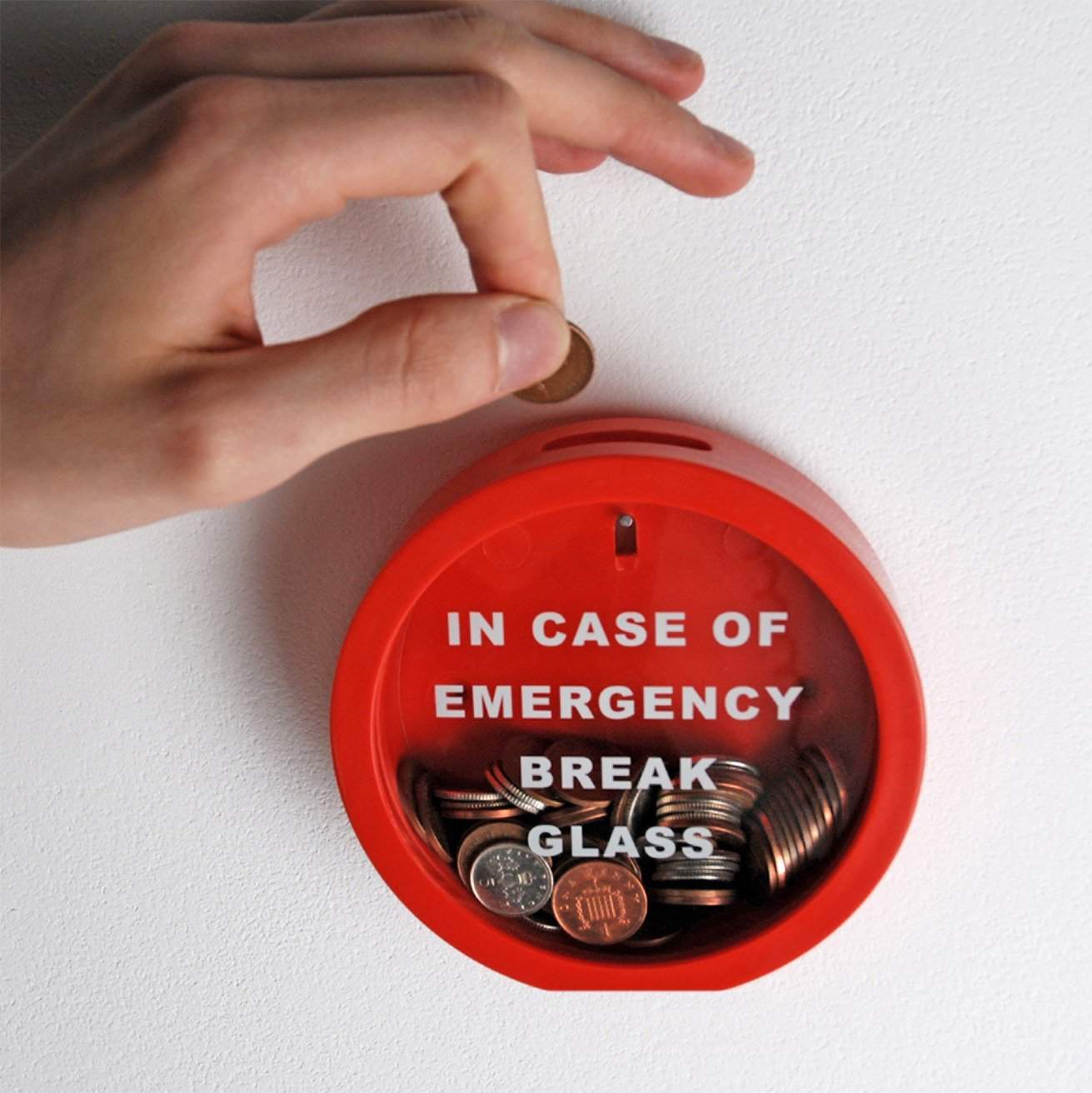 Settling an emergency fund along with buying the required insurances is very important for money management. This is the most important step in financial planning and the most ignored one also. Incomes are already too stretched to save, so many goals to provide for, so many debts to pay off, having no control on our expenses or lifestyle, we often ignore this concept. When our life is going smooth we stop expecting the unexpected. Once you start living in the real world, you will understand how important keeping emergency fund is.
What is an Emergency Fund?
It is easily accessible cash which you only use in the case of any emergency. Now "emergency" does not require any elaboration. But it should not be something like: Buying your child a PlayStation or your wife an expensive dress etc. on their birthdays. This should be for those unfortunate and unforeseen events which if not managed properly would leave a very bad impact on your financial and personal life.
Why do you need an Emergency Fund?
As I have written above, you may not need any answer to this if you start living in the real world. Let me share with you some practical examples to help you understand this better.
1. One fine evening while you were driving back home, you met with an accident which landed you in the hospital. The doctor wants you to be hospitalized and your treatment might take 2 more days.
Yes, I know that you have medical insurance, but it has to be approved by a pre-authorisation team of the insurer. Insurance desks with hospitals (which takes care of Claims) had called for the day. Hospital wants you to make an immediate deposit, so then you have to bear the expenses.
To add more shock to it, just imagine if the hospital in which you landed was not in the network list or your claims doesn't get approved for cashless settlement.
2. Where you landed up in the hospital, where your car is also demanding some repairs. Though your car is also insured the Car garage doesn't have any cashless tie up with your insurance company.
3. The accident was due to your fault and that too with another vehicle. So you may need to compensate the other party also.
4. The injury was so deep that it requires you to be at rest for next 2 months. In this case, your monthly inflow totally depends on the casual, medical or paid leaves you have left with.
5. As you have already spent so much on your medicals and your car repairs, how would you manage your child's school fee, which is getting due next week?
6. One of the most important reasons for the need of emergency fund is a sudden loss of income. If you or your spouse loses a job, you still have bills to pay and it may take few months to find a suitable new employment. (read -Managing Financial emergency)
There can be any degree of emergency. But if you are already prepared to face that situation with the adequate emergency fund you are better placed than others.
Importance of keeping Emergency Fund
I would say that emergency fund is not only important, it's critical to your financial well-being.
1. For your investments: In the case of an emergency, the first thing that you would do is to liquidate some of your investments which you have allocated for some of your important goals. But if there's an Emergency fund available you can manage the situation much better.
2. For your Debts: This will help you to avoid unnecessary debts. As to manage that emergency you may like to swipe your credit card or look for some soft loans at the high-interest rate. On the other side, an emergency fund will also help to not let your important EMI payments to get bounced.
3. For your Expenses: Here I am talking about non-discretionary expenditure. With an emergency fund in place, you may not have to rework on your budget to cut down on your basic living expenses.(Also Read Financial planning case study)
How much of emergency fund is enough?
There's no right answer to this. I believe that it depends on case to case. It should be that figure which makes you more comfortable. You do what works for you. Last year I have recommended many Telecom professionals to keep at least 1 year of monthly expenses for an emergency.
In 2008 I personally kept 8-10 months of expenses as an emergency fund. So there's no hard and fast rule. It all depends on your lifestyle, income and expenses needs. As a thumb rule, in the normal scenario, it should be equal to at least 3-6 months of your monthly expenses.
How to start saving for an emergency fund?
If you have understood the importance then it may not be much difficult for you to start saving for it. As I said that this is the first step in any financial plan, so you may postpone your investments for some more months but should start with the Risk management issues immediately which involves creating emergency fund corpus, and by the required insurances. (read – Review your insurance portfolio)
If at all you want to start your investments simultaneously, then you may start a recurring deposit in bank or SIP in the liquid fund to accumulate an emergency fund.
Where to keep the Emergency Fund?
The best place to keep your emergency fund is your saving bank a/c to make it more accessible in case of emergency.
With the deregulation of interest rates, many bank offering interest on saving account balances in the range of 6%-7% and with the budget proposal of not taxing interest amount of up to Rs 10000/- in any saving accounts, this product looks more suitable to keep the emergency fund.(read – Budget 2012) You have to be disciplined enough to not use this fund for any other purpose but an emergency. You may also select various liquid funds or ultra-short term mutual funds for this purpose.
Nowadays some Mutual fund houses are also offering debit cards with their investments to provide you with easy accessibility to your funds. If your bank is not yielding comparable interest rates, then the liquid fund is much better options. Not earning interest on your emergency money is almost as bad as burying it in your backyard.
The reason most salaried people don't have any emergency money in the bank is that they have what they think is an emergency every month…and business persons avoid this as they are already so much leverage that they feel that flow of money is always with them.
But one has to understand that a real emergency is something that threatens your survival, not just your desire to be comfortable."