It has been observed many times people blame the product manufacturers or sellers for selling them the wrong product, but real problem lies in there asking of Investment questions in the wrong way.
Since 2008 financial regulators have passed many regulations on product manufacturers, agents, and advisors to prevent mis-selling. The idea behind all the regulations is to reduce or abolish commission in financial products, so that the agents do not get induced by the same and advise product as per the clients' need.
Every investor of ULIPs or poorly a performing mutual fund is saying that they were mis-sold the product by some unscrupulous agent. But I don't believe this statement as I feel that if you yourself are not ready to purchase, no one can sell you anything.
Had your equity- linked products been performing these days you would not have said or worried about the products you have purchased.
Just recall the moment when you have invested in these products. Didn't you get those products which you have asked for?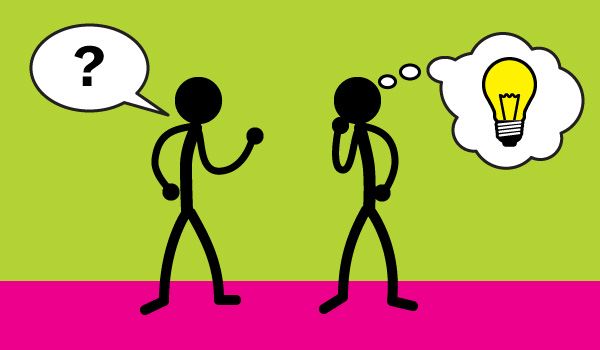 Ask yourself. When you yourself are not clear what to buy and have not provided any adequate reason for your investment, no product will help you.
With "reasons for your investment", I am talking about your financial goals. Moreover, when you ask for a product, you should expect the same and not the solution of your financial requirement.
For financial solution you need to ask for advice. As good advice has some cost and people are still not ready to pay for that, so they will have to deal with seller only; which could be a banker, an insurance agent or a mutual fund agent.
I hereby point out some Investment questions being asked by investors, which lead the seller to sell the product which does not suit the former's requirement. This means that after some years this sale will also be called as mis-selling.
So it's always better to ask the right Investment questions.
1.       Where to invest these days?
The words "these days" clearly indicates that you don't have any particular timeframe, goal in mind and you only are interested in capturing the trend.
Sometimes you have already done your homework and have a particular asset class in mind, but you want to verify the same with the seller.
The product manufacturer knows this behaviour, so they come out with those products which can satisfy your desire of capturing the prevailing trend. You can verify this fact from new fund offers (NFOs) of gold savings funds in last few months or infrastructure NFOs in last few months of 2007.
For some time, you feel proud of your decision but then when that investment starts falling, you start terming it as mis-selling. But in reality, you got what you've asked for. So fix onto your goals and ask investment questions in right way.(Also Read What is the right way to invest Case study)
2.       Which Systematic Investment Plan (SIP) is better to invest in?
Thanks to investor awareness camps and TV shows, this question is becoming very common these days. You've started feeling that a SIP is an investment product where you will never lose.
But you also know that this investment is for the long term, and you invest accordingly. After three years when you see that SIP has not performed you start looking at other options and cancelling that SIP.
Then when some advisor explains to you the features of the SIP and how it is linked to market's volatility, you start feeling cheated and blaming the seller. But in actual you got what you've asked for. So ask investment questions to understand the working of product first.(Also Read Financial Planning Case Study)
3.       Tell me a safe product with good returns.
This kind of question is asked by that person who's seen the returns which equity can give in the long term but also want that without volatility.
Product manufacturers know that in which market scenario you behave like this, so they come out with capital protection oriented schemes. This time even insurance companies innovated and launched various highest net asset value (NAV) guaranteed plans. Your attraction to these products is very normal as you like complex products.
No agent would be wrong if he sells you these products as you yourself have demanded such product. And after the completion of the tenure of the product which may be 3, 5 or 10 years, when you get your capital back with or without 6-7% return, you starts blaming the seller.
But in reality, you got into it yourself. So your investment questions should not be for safety but for achievement of your goal.
4.       Looking  for a child plan or retirement/pension plan:
You never want to plan for your kid's future or your retirement, but are always on the lookout for a child plan or a pension plan. And after some years when you come to know that this product carries so many charges, it starts bothering you. It bothers you more when you find that these charges have gone into your agent's pocket, as commission.
You continue the investment for the minimum tenure required and then you start looking for someone who can verify your decision to surrender this plan.
Please note that sometimes you get mis -sold at two points – one at the time of investing in the product when you should not have and the other at the time of surrender which also might not be advisable at that time. Ask Investment questions for solution and not for product.
5.       Suggest something new.
Here regulators have played their part by putting restrictions on the launch of NFOs with the same features. Even insurance companies are slowing down their launch of new products, after the rationalisation of the commission structure on Unit Linked Insurance Plans (ULIPs).
But you still keep on searching for newer options. To satisfy such demand, the seller offers you Portfolio Management Schemes (PMS) or structured products.
This is to satisfy you in two ways – one that your demand for a new product has been taken care and the other is of your liking for complex products, as you think that more complex a product structure is, more justified is the fund manager's job. Ask investment questions to make your portfolio simple not complex.
6.       Do you charge?
Why do you expect to receive good advice if you ask such kind of question? By asking such a question, you are indirectly telling the advisor to become a seller.
If you want him to advise you according to your needs and help you in purchasing those products which will cost you less and fetch you good returns, if you want him to work for you and not for product manufacturer, then you need to compensate him adequately. For good advice you should ask "How much do you charge?" Though this is not investment questions but directly linked to your investments (Read more: Investment planning services / mutual funds portfolio)
There's very old saying that "If you do not ask the right questions, you do not get the right answers."  And the same applies to investment questions.
In today's uncertain scenario, and complex financial world one needs to have clarity on what one actually wants. Either you ask for a particular product after understanding your needs, goals and financials or hire a financial planner for advice. But you should ask the right Investment questions to get the right financial solutions.