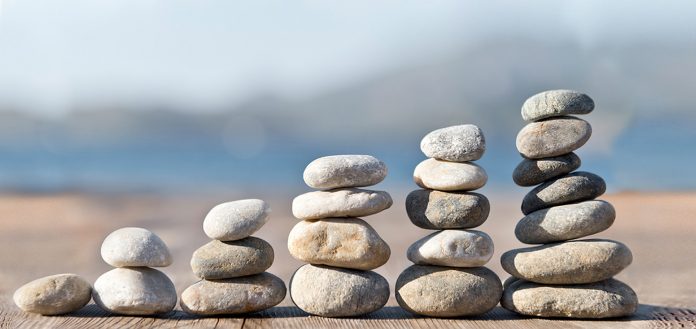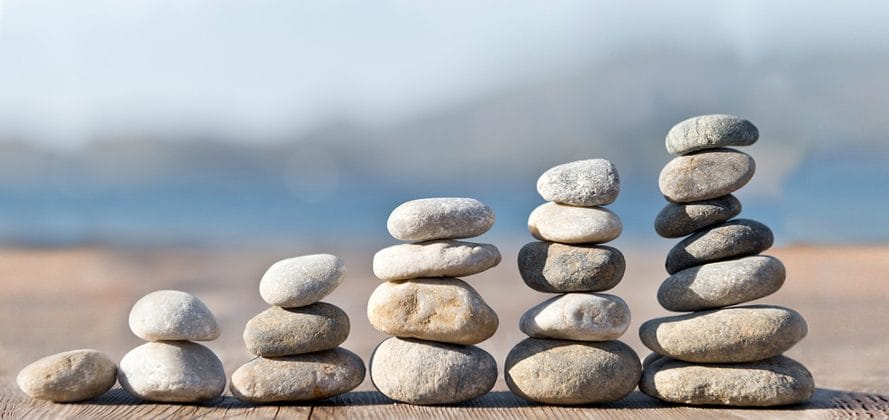 Saurabh, who is in his late 40s, and doctor by profession approached me for his investments. He said he wants to make most of his money and thus want to invest where he can get the maximum return?
Saurabh was quite successful in his specific field and earns quite well. He was new to the financial market. Till now he had invested or I should say accumulated only real estate and gold. He had some traditional investments too like PPF & bank FDs but was not exposed to stock markets yet.
I sincerely had no answer to his question, as I actually did not know which product can get him "maximum return".
But, before replying him on his requirement, I tried to take the discussion towards his own life and asked him about his professional journey and how did he manage to reach where he is right now.
Since I asked him about his success story, so I can sense the proud he felt in telling me the same. He told me that he completed his MD in the year 1994, and then joined a Government hospital for a minuscule salary, but enough to take care of his basic needs.
After 6 years of government service he left and started off with his own clinic by taking a bank loan. Since he had a good repute among his patients so did not find much of problem in setting up his clinic and within few years he could be able to clear off his debt.
After clearing his professional loan, he decided not to continue his clinic in the rented premises and bought his own commercial space, the first ever investment in his life. At that time, it was visibly a difficult decision financially but he took that risk.
Here I interrupted him and asked surprisingly, was your journey so smooth?
No, definitely not, he smiled. He then shared what kind of problems he faced in his practice and how he came out of it. He like most of us had health concerns, family issues…and also faced some legal problem once, but those were tough times, which he faced strongly and came out of all that. He shared, what decisions went wrong what went well …All in all, it was not an easy journey for him and he really worked hard to reach where one can see him as a wealthy , Rich and renowned doctor.
After telling his story, at the end he specifically said that now as he told me, how hard he worked for to accumulate this wealth, so he wants me to manage it properly so the money should be safe with no compromise on growth. He asked me to advice on multibagger stocks so he can multiply his wealth fast.
After listening to his story, it was my turn to take him to the real investment ride.
Saurabh, had the wealth generation exercise been so easy, then why anyone would have a need to work hard? I asked. Why not just figure out few "multibagger" and just watch your wealth grow.
Moreover, Multibagger are called as multibagger only after they have already delivered supernatural returns. It's incredibly difficult to find next Eicher motors, Page industries, Ajanta pharma etc. It is still incredibly difficult to find the next warren buffet before he become famous.
No one can ever predict in advance which is going to be the next one, and even if someone zero down to something, sometimes it takes decades for that stock to actually show the multibagger potential.
To me, you are no less than a multibagger, and after looking at your bank balances, i feel that if I had opted for medical science and not commerce, I would have been in a much better position.
But now since I have heard your story, so I can understand how hard you had worked in your past years to reach this level. For those who are just looking at your wealth and roaring practice, for them, you are just another RICH doctor and may want to become like you, without knowing that it took 20 years for you to reach this stage or become a 'multibagger'.
Making money from Investments is no different from setting up a business or practice. But when you look at the investments from the returns perspective only, you tend to ignore the process of investing. You need to have discipline, the same kind of patience, which you had displayed in your profession.
Just like your profession, you could also experience some bad phases in your investments journey. But when your goals are clear, and you are in right direction, then you face such phases with confidence. You know that you are investing for a bigger objective and these hiccups are part of the journey. And after some years, you can call those phases as learning and experiences.
You started off with a government job, just because you felt to gain some experience and more practical knowledge on your subject. Those 6 years also helped you in building your clients base, which helped you in setting up of your practice.
You might have made more money in your initial years too if you were into your own practice but the objective was to be a good doctor, so you delayed your gratification and invested your 6 years in developing yourself. You took the time to learn, you made your base strong before taking the plunge.
As the saying goes – Good things comes to those who wait.
In Investments too, you should strive to be a good investor, rather than a money maker. You are already making money, but the purpose of investments should be to convert your money to your wealth, which helps you achieve your life goals comfortably and live peacefully.
Learning never stops in any profession. You also attend many conferences, read books to stay updated with recent changes in the medical science, which means that you have to keep investing in yourself to keep your worth intact.
By regularly investing in yourself, you have reached that stage where the regular income is not an issue, in financial terms we call it a present value. Come what may, no economic slowdown, no recession can impact your income, unlike other professions. It's now just you need to put your income in the right direction, by giving it the adequate time to get the future value that you want.
You have been running for past 20 years. Now is the time to pause and reflect, to make wise decisions, decisions to make money work for you.
Your investments success is the reflection of how you lead your personal and professional life. If you are calm, patient and disciplined, then you can turn any investment to a multibagger.
Look deeper into self to get all the answers. No one has ever achieved success in short time, and as the saying goes that it's not timing the market but time in the market that leads you to desired results.
Invest sensibly; growth is a part of the process.
Investment journey is not going to be smooth, this is for sure. So if your goal is to make money with no volatility, Stock market is not for you.
Follow the protocols, just as you follow in your practice
Do remember
Success is less about growth and more about fulfillment.