This Service is No longer Active. Please Visit Personal Financial Planning Services Page, to know more on how we can help you in your Financial Planning. Click here
Be good service is a fee only financial planning service for DIY (Do it yourself) investors and also those who wants hand-holding in specific goal based planning issues and are looking for advice on specific aspects.
This is a specific service, where you come up with your queries and doubts on a specific Single issue, be it Related to Investments Plan, a Single goal based plan (Retirement, Child education), to Review your Insurance policies and have guidance on what should you do to have adequate cover, Debt Management, Will Writing etc.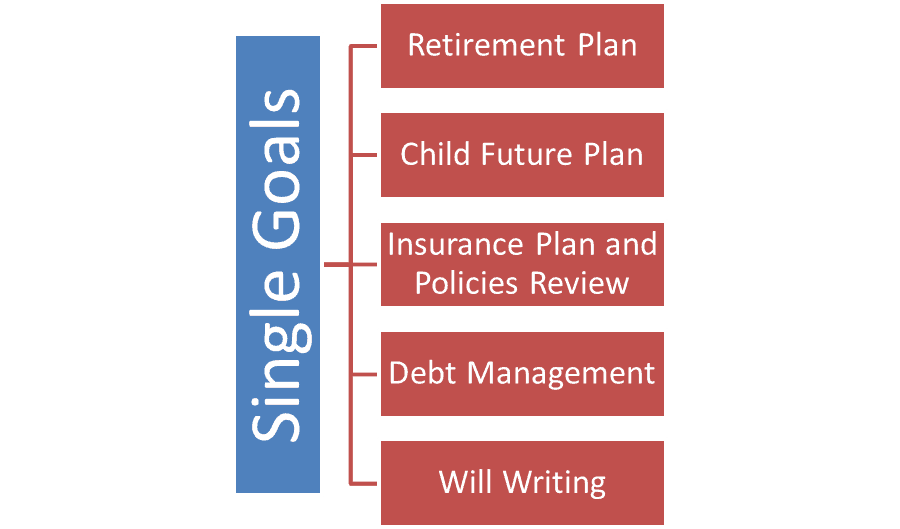 Fee structure –
It is the Financial planning Lite service which takes into account a single goal or area in a complete financial Profile. Charges will depend on the complexity of your finances.
Charges Start from Rs 10000 plus GST but the final quote can be given only after looking at the complexity of data to be analyzed. Say for e.g. Charges for Investment plan with 10 Mutual funds to review will be different from a Plan which requires 15 mutual funds to analyze.
Who should opt –
Those who are not seeking detailed planning service and looking for answer to specific queries related to investments, insurance, taxes, goals etc. Fee only financial planner comes in handy if you feel that you are able to handle most of your Investment management on your own, and are only looking for little guidance and advice.
Else you can opt for the Investment Management Services too.
Process
You request for Be Good services through Contact us form.
Weemailmail you the Agreement, data gathering sheet, Risk profiler and Invoice.
You reply us with the completed data gathering sheet, answer the risk profile and make the payment.
We'll schedule one call(Phone/Skype/Hangout) with you at mutually convenient time to understand your data and other requirements.
Then we'll start working on the Investment plan and write down a solution to your requirements and the next steps.
We'll schedule another call to explain you the recommendations and how to move forward.
For the next 1 month after presenting the financial Plan, we'll handhold you to implement the complete Plan.
You may also opt for our Investment management and Ongoing services, where we will implement the Advice for you , monitor and regularly review at some nominal Charges.
What you get: 
Document with the Analyses and recommendations of the query asked.
One Month Handholding to help and Implement the recommendations.
*Under SEBI Regulatory Requirements, All sebi registered fee only financial planner in India have to maintain KYC documents (Photo, ID proof and Residence proof) and Risk profile of the client.
You may check out our other service offerings too-
Fill in the form below, to schedule a FREE Call, to help us understand your requirements