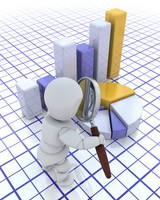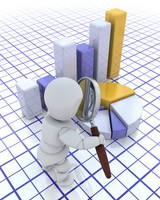 "This is the only investment vehicle where the value never goes down" said one of my client's as he withdrew all the money lying in mutual funds, which he had saved for his retirement. In the last six months I have seen many people withdrawing their investments out of mutual funds and stocks, calling them speculative assets, from bank fixed deposits calling it a low yielding product and deploying the money into real estate.
Even the planned investments are routed without understanding the factors affecting the real estate sector. Based on the concept of scarcity of land people start diverting money from different products to real estate. Even money lying as emergency funds is re-routed. Looking at such investment behavior I went with a property dealer to see the project where my clients are investing their money. When we reached there he showed me a vacant piece of land whose boundary was covered with thick aluminum sheets.

When I asked him where the construction was going on, he replied it will be starting soon and flats will be ready for possession by next year and prices had gone up by 15 percent in the last two months. He pursued that there will be another price rise in next two weeks, so I should immediately buy it. To prove what he was saying, he showed me one more vacant piece of land as the earlier project by the same builder where all the flats had been sold and were available on resale at 120 per cent premium.
I asked him the reason for such a steep price rise with no sign of development. He took me to the nearby areas and showed five more vacant pieces of land pointing out the proposed site of hotel, school, mall, bus stand and park. He said as per the master plan this area will be connected to the town with a six-lane road in the coming few years.
All this got me more confused. I started thinking that where in equity all kinds of data about the company's financials, business performance, management etc. is readily available, easily accessible and properly regulated, people call such asset as speculative and were diverting their money to real estate projects where they were just betting on a vacant piece of land where the development is just on papers with no price discovery mechanism is in place. I asked the dealer the ongoing price of the same to which he asked "How much you would like to pay in cash?"  And there goes the discussion on how to save ( or evade) tax at the time of selling of the flat. I came back home even more confused.
Next day morning, I went to have a look at some already built up and ready to move in projects of different builders with the same broker. His statement was same everywhere like prices are rising, buy it immediately, flats are available on resale etc. To do some reality check I tried to find out the occupancy rate in the housing complexes to which I found that almost 50 per cent of the flats are lying vacant and many are on rent. The flats which are on resale could not be sold as the seller was asking for exorbitant prices at which no one was ready to purchase. I had visited almost 80per cent of the newly built housing complexes and story was the same everywhere.
My confusion is still the same. If there is no buyer at the resale prices how have you achieved your target of gaining more than equity market returns? Just by saying that prices are rising has your purpose been solved. When there is no proper price discovery mechanism is in place, can u find out the growth rate of your asset class?
Does that mean I am against investing in real estate? Definitely not. For me it is a better and faster growing asset class, as compared to gold and debt. But I always treat it far below the growth rate, which equity provides.
My clients generally ask me this question as to why I don't prefer to advise on real estate while writing a plan. To which I have a Six-point answer:
Liquidity concerns – It is the most illiquid asset class. It requires a lot of effort to sell a property. There is no ready market available where I can just go and sell the property at the value which I m expecting or as was expecting at the time of purchase.
Taxes – Whether I sell the property after 1 year, 3 years or 10 years, I am bound to pay the taxes on the gains. People want to evade taxes by playing with the registered prices of the property, but this is illegal.
No regulator – Increase or decrease in prices of property depends on many factors like development of the area, proximity to basic amenities, hospitals, malls, schools etc. And these projects generally take lot of time .With no regulator in place there are issues with builders delaying the project.
Price discovery mechanism – Unlike the stock markets where you can get real time data on equity share prices and mutual fund net asset values, for selling a property you need to go through a lot of hardships. Though there are brokers who do all these jobs for you for some cost, the whole process could take more than six months. And if a particular goal is mapped with this asset than the whole purpose of financial planning will get defeated.
Low rental yield – If someone wants to purchase the same with the expectation to get a good rental, then also they must be cautious enough as the factors which affect the prices of the property also affects the rental value. And if the notional price of the property keeps rising then the rental yield will be very low as compared to the prevailing interest rate.
No partial withdrawal – If there is a requirement for a small sum of money, one would have to have to sell the complete asset.
Yes, for me it is a more complicated and more troublesome asset class for investment. As far as growth is concerned if the investor does a proper calculation as to the returns after adjusting the taxes and inflation and tries to find out annual growth rate in real terms he will find that equity is much better and easy to manage investments. Just imagine if you have purchased one flat to fund your children education and you have no other arrangements for that and at the time you need money, there is no buyer available and your transaction gets delayed. Got the jist?
The whole idea is to make you understand how the real estate actually works and what factors you should consider before planning to invest in the same and that too for any of your goals. Those who still want to purchase real estate can look out for portfolio management schemes or structured products being offered by good investment houses to have a good exposure to property and do away with almost all the hassles described above.
This article has been written for Financial Planners'guild India. You can find the original version of it at http://www.fpgindia.org/2011/05/realty-check.html