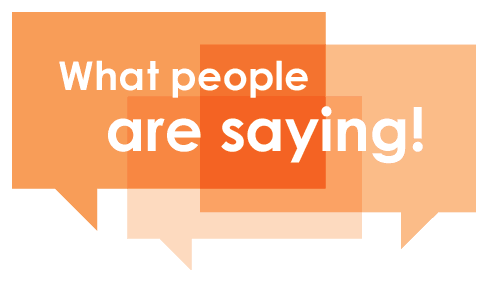 CLIENT TESTIMONIALS
 "Manikaran ; wealth manager for my high-end portfolio has been always looking for the best way for me to maximize my investment. He is knowledgeable about the market and savvy to consumer impressions and misconceptions. His approach is to educate clients in a way that is easily understood.
He examines what is presented to him and then lays out a plan with various options that are up to you to decide which you would prefer. He goes over all options and what would result in each option.
Mr. Vivek Shrivastava , Experienced Professional
Logistics and Supply Chain, Brussels Area, Belgium
"Manikaran knows the business of investment & professionally qualified to do so. From him one can expect total insight of the various  parameters of different investment oppurtunities & agree on the recommendation based on the facts."
Mr. Parminder Joshi, Application Group Manager , Nestle India, Gurgaon
I did feel that Financial Planning was important but could never really devote enough time to it. It was always on a lower priority. I would do ad-hoc investments in equity and mutual funds without thinking too much. I did not track my investments. I realized that this was not the right approach and started looking for help. Internet obviously gave me huge amount of information but it was all very distributed and inconsistent.
 While searching I found Manikaran and contacted him. I was apprehensive before meeting him since I always thought Financial Planners essentially sell you insurance plans or other funds. My first meeting changed my perspective. The idea of financial planning, as explained to me by Mani, made a lot of sense. It was simple – you invest based on your goals. Over the next few meetings, I could see the importance of giving time to my finances. Mani simplified things so that I could understand them better.  Mani is a very organized and diligent professional. He really knows what he is saying and strongly believes in that. His approach is logical and reasonable and he is open to discussions and suggestions. I rate him very high and strongly recommend him.
Mr. Vishal Chalana , Co-founder , Winshuttle
Services tendered by Manikaran are practical,transparent,honest,well researched and above all based on facts and figures.Prior to his services I was very much confused as if in a dark ,feeling insecure but after his consultation I was relieved of my financial worries.I just took three days to start implementing  his financial planning advice and by the end of one month I had achieved whatever I wanted. I surrendered  all of my junk policies. Today 15 OCt 12 when I read a article in The TRibune about life policies by some other advisor , my faith in Manikaran grew stronger. My best wishes. Keep Going !
DR Jaswinder Singh , State Government employee
"Manikaran Singhal is very knowledgeable and trustworthy Financial Planner . He provides a fresh impetus to your personal Financial planning by providing very transparent Pro\Con view of various financial schemes available in the market.His greatest strength lies in his deep knowledge of the Banking Sector along with Insurance and Mutual Funds . He has always under promised and over achieved which should be a trademark quality of any Financial Planner . Happy to have him provide me with his expert service"
Mr Yadvinder Changotra , Programme Director, ITC Infotech, USA
The entire exercise of financial planning with Mr. Manikaran was helpful to me in defining my short term & long term needs.  He has helped me restructure my portfolio in more systematic and balanced way basis being my needs. His inputs on the status of Investment were well presented and they facilitated decision making. I would highly recommend him to anybody looking for the right financial advice.
                                                                                                                              Mr Yuvaraj Mahajan, Unit Head- DNTL, Chiplun (Maharashtra)
I find Mr. Manikaran is very knowledgeable, honest and trustworthy financial planner who has given me advices to achieve my short term and long term goals. I was always thinking about engaging the financial planner but was not serious about it. Before contacting Mr. Manikaran I did investment without keeping in mind about my financial goal and lately became very apprehensive about it. After getting guidance from Mr. Manikaran, I am relieved and is certain of achieving my financial goals. I would highly recommend him to anybody who is looking for financial planner which is must for all.
Mr Sharad Meshram , Mechanical Engineer, Kuwait Oil company, Kuwait
My experience with the whole financial planning an financial planner was EXCELLENT… I was in a mess and had absolute no knowledge of Financial Planning. I used read a lot of articles, invest as per advise of friends but all in vein. Now I am on track and can see some money at my disposal. I am hopeful and confident for a brighter future with help of Mr. Manikaran.
Mr Anoop Bhardwaj, Manager Modern Retail , A.O.Smith India Water products, Bangalore
Frankly, at first, I was a bit reluctant to engage a fee based financial planner. After all, when everything is available online for Free, why to pay for the advice. But later, I realized that there is a lot of information (unrequired) available around, which confuses rather than convince you. So, it's wise to have a professional financial planner by your side. I was following Manikaran's blog (www.goodmoneying.com) for quite some time. I liked his thought process and decided to try his services.
To my surprise I found out that his first aim was to make his clients gain financial education, and in that he was very patient as well as sincere. His ultimate objective is to make things understandable and clear to the client, he believes in simplicity and makes sure that complications stay away from you. His help in goal setting, mapping investing surplus to different goals, knowing me and my family's risk profile, knowing when to disagree and why…has made my financial life quite simple and growth-oriented. Rather than googling and confusing myself with the different reviews and articles, I get Filtered information, which is more important for me. Now I know where to go for all my financial doubts.
One major thing I learned after working with Manikaran is that, you save so much of time which you otherwise would have spent worrying about your investments, its returns, your goals or searching for better products, reading financial books, following Money control or CNBC and other media channels. With a financial planner by your side, you enjoy your time and give your time to the other important areas in your life. I am proud of my decision
Dr. Sachin Gupta, New Delhi
All of us have heard of family physicians/doctors. They are the ones who know your health inside out. They know what kind of problems you are predisposed to and what medicine works best for you and your family. They are the first ones you call in an emergency and who are always available to help you out.
Manikaran is a brilliant family physician/doctor albeit for my finances. He has got to know my personality in-depth and always suggests solutions that are tailor-made for me. He is the person with whom I discuss all my major financial decisions including indulgences :).  He is always there to guide me to make the right financial decisions. He also highlights the risks with the decisions I am taking but is never overbearing.
Other than being a great sounding board he is an astute financial planner who knows the nuances of personal financial planning in depth. He is technically brilliant and I consider him a Subject Matter Expert who still makes sure that I understand the logic behind any decision that we are taking. After having worked with him over the last 2 years setting my finances in order, I am today, very confident about my financial health and the plan with which we had set out has started bearing fruit. He has taken care of my investments as if they were his own and I am glad that I engaged with a thorough professional like him.
Mr Shreejit Nair, North Head, HCL, Noida
Manikaran is not your run of the mill money advisor. He made me realize that 'money is emotion'. That insight was eye-opening as none of us see our financial journey from the prism of deeply-rooted base instincts. As I progressed my association with him, it gradually peeled off parts of my bias, prejudice and blind assumptions that I had made on several money decisions. Every financial planner is expected to grow your capital across various market cycles, and Manikaran is on top of his game there. However what sets him apart from his peers is his commitment to walk with you in whichever stage of financial life you are and 'schooling your money' as a true grammar school head master. If you want a financial friend, philosopher and guide, who is not steered by market but by your interest, then Manikaran is your guy.
Mr. Dibyajyoti Bhuyan, Public & Government Affairs Practitioner, Exxon Mobil