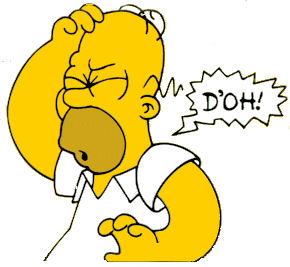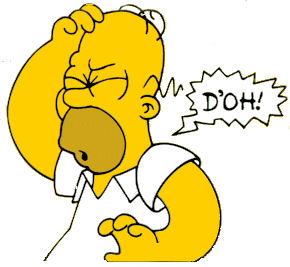 A few days back on a Saturday evening I was sitting with my good friend Vishal in a Café. Vishal works with a bank as Assistant Manager Sales. Since both of us are from financial services field, our topic of discussion was invariably financial markets. It was raining that day and while we sipped our Cuppa Mocha, Shilpa, a common friend, who works with a call center as Operations Head also happened to be around. She is married with a two year old child. It was four in the afternoon and she should have been in office. She was waiting for her insurance advisor from whom she was going to buy a pension plan. Her pension plan would get her the desired tax benefit and also she would start saving for her retirement years. Moreover, as she did not want to be get hassled with the medical tests, she specifically wanted the policy with no insurance cover.

I was listening quietly but since Vishal is also a sales person, he found a prospect in Shilpa and started explaining to her about pension plans which his bank also markets. Being a banker and also an old friend he did not find any difficulty in winning her trust and closed the deal with Rs 70,000/- annual premium. He immediately called his subordinate to bring the necessary forms. Shilpa felt so relieved that now she's was in the right hands and everything would be taken care of.
While sipping coffee she asked me about my occupation. To which I told her that I am a financial planner. Like a layman she said "Okay, as in investment planner or insurance advisor". I laughed loudly as this is very common misconception among general public. I explained her the process of financial planning and how important it is in managing one's financial life. Vishal knows my profile very well so he immediately interrupted and tried to divert the conversation, but my explanation made Shilpa more curious and she wanted me to tell her more and also asked what I think about the pension plan which she's going to buy from Vishal. I specifically told her that I am not in favor or against of any product but just want people to take holistic view of the finances and take informed decisions. Pension plans are good products for retirement savings but they had to be backed by proper calculation of one's current expenses and inflation adjusted targets. Shilpa agreed and asked me how to go about it? She also asked me to select a good child plan for her two year old. This had me irritated, as for the last 20 minutes I have been explaining to her the reason for not looking for a product for particular goal but she was asking the same question for different purpose. But this time she asked about the child plans offered by mutual funds and specifically about the recent plan launched by Fidelity which wants people to save for children marriage, education or for general savings. I explained to her that product manufacturers come out with products to address specific goals, but they need not be the best or the only way of addressing a goal. Previously, only insurance companies came out with such goal oriented plans but nowadays even mutual fund companies have started launching products which provide emotional satisfaction to clients. On very simple note I said "Dikhavo pe mat Jao, Apni akal lagao…Jaago Grahak Jago". I am not saying that these are bad products… but yes, you need to see if they suit your purpose. My parents had bought one insurance plan for me 20 years back with sum assured of Rs 2 lakh. I still wonder what was the reason for buying life insurance for me when I was ten years of age. Though Rs 2 lakh was a very big amount then, it was not in today's value, thanks to inflation. So if someone tells you that you will become crorepati after 25 years if you keep on investing in a particular product, do enquire how much Rs 1 crore would be worth at that time.
I asked Shilpa "Do you know what your current expenses are? Moreover any idea about your current cash flows? Are you sure that you will continue to pay the premium till the age of 60 and your income will continue to grow? Have you provided for the uncertainties related to life and health? When people have not planned, they expose themselves to mis-sellers and end up purchasing a product which might give them instant gratification but they will repent on those decisions in later years. These are very common mistakes which people make when they do something unplanned and then blame the product seller.
This made her realize the mistake she was going to make and she deferred the idea of purchasing the pension plan and child plan. For tax saving, I advised her to buy a term plan which may lead to some hassles of medical tests but it will be for her family's benefit. She relied on me and asked Vishal to complete the formalities. She also asked me for the details required for making a financial plan for her. After such a long discussion she understood the difference between an advisor and a seller. Meanwhile I realized that I had disturbed the deal with Vishal, but as he is a close friend he didn't mind, but asked Shilpa to route all her investment through him. It was almost 7:30 pm and with the rain having stopped we decided to call it a day.
Article has been written for The Financial Planners' Guild India and you can visit www.fpgindia.org for more details